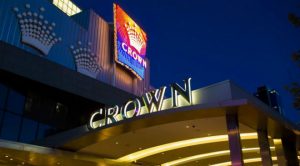 A financial crimes watchdog in Australia exposed that almost 300 criminal transactions that were related to junket tours were made at Crown Melbourne. Casino operators have reported around 500 criminal junket tours transactions to the Australian Transaction Reports and Analysis Centre (Austrac). That means that more than half of them were completed at Victoria's Crown Casino, according to the information revealed by the watchdog.
Earlier this month, junket tour operators were warned by Austrac that they were used by overseas criminal organisations for money-laundering schemes. Although tourists from China are not allowed to leave the country with huge amounts of money, they can get around those limitations by betting overseas through junket agencies. Thanks to junket operators, high-roller VIPs from China get to Australian casinos where they receive credits to bet as much as they desire.
Through the new risk assessment that was implemented by Austrac, it was revealed that some junket tour operators had connections with several criminal organisations. Both businesses and individuals were encouraged to report any suspicious transactions that may lead to money-laundering activities. Casinos are also required to report any suspicious matters to Autsrac. Last year, Crown Melbourne made about 50,000 reports to the financial crimes watchdog, with 5,000 of them being related to criminal transactions.
Crown Melbourne at Threat of Losing Its Gaming Licence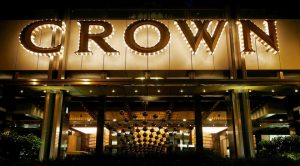 Due to the concerning reveal made by Australia's financial crimes watchdog, the Crown Casino in Melbourne may actually lose its gaming licence. The evidence about the criminal transactions came as a result of NSW investigation into Crown Sydney's affairs.
Melissa Horne, Consumer Affairs, Gaming and Liquor Regulation Minister, announced that this is an issue that requires urgent measures to be taken. This is why Victoria will be investigating the business of Crown Melbourne and will determine whether the casino is eligible to continue providing gaming services.
While Crown Melbourne may lose its gaming licence, Crown Resorts was denied permission to launch its newest Barangaroo Casino in Sydney. The reason for that was the numerous money-launder rumours surrounding Crown Resorts. The company is currently under a thorough investigation by ILGA (Independent Liquor and Gaming Authority). To cooperate with the authority, Crown Resorts announced that it will stop working with unlicensed junket tour operators.
Although ILGA announced that it will wait until February 2021, it authorised non-gaming operations at Crown's newest Sydney casino. Phillip Crawford, Chair of ILGA, also stated that the authority may also grant two additional liquor licences for non-gaming activities to Barangaroo Casino.
Crown announced that it will soon finish its pre-opening preparations and will be ready to open Barangaroo Hotel on December 28, 2020. The facility, however, will be offering only non-gaming activities, with the casino operations still being put on hold until the ILGA investigation is completed in February next year.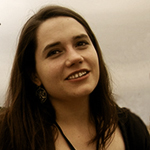 Olivia Cole has worked as a journalist for several years now. Over the last couple of years she has been engaged in writing about a number of industries and has developed an interest for the gambling market in the UK.