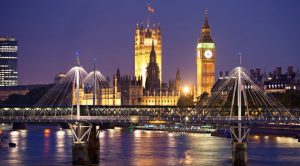 The latest bid of MGM Resorts to purchase Ladbrokes' owner Entain Plc, which was revealed at the beginning of the week, has come as just another confirmation of the fact that US firms are increasingly circling UK bookmakers.
As it became clear yesterday, Entain has become the latest British gambling operator to be targetted by a US gambling giant.
On January 4th, MGM Resorts revealed that it made a second takeover offer to Ladbrokes' parent company. Entain, which is already present in the US, confirmed that it received an $11-billion acquisition offer from the US casino giant. However, the British gambling operator rejected the takeover bid, as in its opinion, the offer undervalued the firm. Entain, however, shared that it remains open for considering higher bids.
The last few years have seen an increasing interest in the British gambling sector from overseas competitors. In particular, some US companies have already targeted local bookmakers such as Ladbrokes and William Hill, as part of their efforts to expand their offerings in the sports betting and online gambling sectors.
For a couple of years now, the US has been considered the ext market that is set to see massive growth for sports betting services. With the country finally liberalising the sector, the new form of gambling was gladly welcomed by local operators that have been seeking a way out from the stagnation that followed the financial crisis.
UK Gambling Operators Has Expertise in Sports Betting unlike Most US Rivals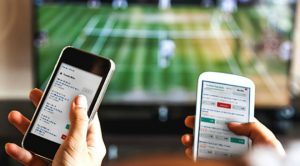 Why has sports betting been such a big deal for the US? Since 1992, betting on professional sports has been banned in all but a few states. However, in May 2018, the US Supreme Court lifted the federal ban on this form of gambling, making it possible for each state across the country to individually decide whether or not to allow sports betting within its borders.
As of November 2020, sports betting had been legalised in 20 US states, with several bills currently awaiting approval. There are currently only three states left where sports betting is fully banned in any form.
On the other hand, the UK has been much more flexible when it comes to gambling. Even though the country strongly regulates the gambling sector and is constantly working to tighten the control on gambling companies that operate there, its gambling legislation has been much more relaxed in comparison to the one in the US. When it comes to sports betting in particular, the UK has also seen quite a few technological developments over the last ten years. All of this has made UK gambling and sports betting operators desired partners for various merger and acquisition deals, as US gambling giants are willing to take advantage of their knowledge and expertise in the sector.
In addition, the coronavirus pandemic outbreak has forced many US gambling companies to go out there looking for new assets, as well as expertise in the field of sports betting in order to make their positions more stable. The Covid-19, along with the negative impact associated with Brexit, had an effect on some UK gambling operators' share prices, making them quite affordable targets for future takeover deals.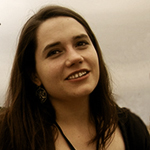 Olivia Cole has worked as a journalist for several years now. Over the last couple of years she has been engaged in writing about a number of industries and has developed an interest for the gambling market in the UK.