Video poker is among the relatively late arrivals on the gambling scene as the game was first introduced to the Las Vegas casino floors in the 1970s but it was not until the 1980s when it really took off and gained popularity among players. This enticing game is based on five-card draw and poses as an alternative to traditional poker since it is much easier to learn because it resembles slots to some extent. Unlike slots, however, video poker combines luck, strategic play, and skill because the decisions players make impact the final outcome. The game calls for a proper understanding of traditional poker so that one can pick the strongest cards that would complete a higher ranking hand.
Another reason why video poker holds such a great appeal is its almost non-existent house edge. With some variants of the game, the advantage the casino holds over its players is less than 0.50%. More importantly, there are video poker games that actually offer positive expectation over the long run as long as players stick to the best playing strategy.
It makes sense video poker is among the most sought-after games in online casinos as well. To meet the ever-increasing demand for the game, online gambling operators provide a broad range of video poker variations including absolute classics the likes of Jacks or Better and Deuces Wild. Playing the game online offers many merits to players.
Top Online Casinos
For starters, there is a greater range of video poker variations to make your pick from. These are available in single-hand format, but there is often the option to enjoy multi-line games where one can play up to one hundred hands per round. In addition, some video poker variants have progressive jackpots attached to them where it is possible for players to calculate the exact moment when the games offer positive expectation by using the size of the jackpot as a reference point.
Convenience is another factor that has contributed to the game's appeal. Video poker fans can practically place real-money bets on a game of Jacks or Better whenever they want as all respected online casinos offer video poker for iOS, Windows OS, Android and other commonly used mobile devices.
How to Choose a Real Money Video Poker Casino
There are literally hundreds upon hundreds of gambling operators that offer video poker for real money. Yet, one cannot help but notice some online casinos excel in this department and offer a broader range of video poker games that grab the attention with stellar graphics, easy-to-navigate interface, and coherent gameplay.
If playing video poker from the comfort of your surroundings is still a foreign concept to you, there are several things you need to factor in while you are hunting for the best online casino to place your real-money bets at.
Ensure your Preferred Casino is Dependable
The safety of the personal and financial data they share when registering an account should be the number one priority of all smart video poker players. Before registration, players need to ensure the online casino they have chosen is dependable. Trusted online casinos are easy to spot as they generally team up with the best software developers, and in particular, big players in the industry such as Playtech, Betsoft, Microgaming, and NetEnt.
You would also recognise a safe online casino by the license it carries – such gambling providers normally operate under the approval of well-known regulators like the UK Gambling Commission, the Isle of Man Gambling Supervision Authority, the Malta Gaming Authority, and the Gibraltar Gambling Commission. Transparency is another key trait of trusted gambling operators – they do not shy away from openly sharing the payback percentages of their games, video poker included, with their player community.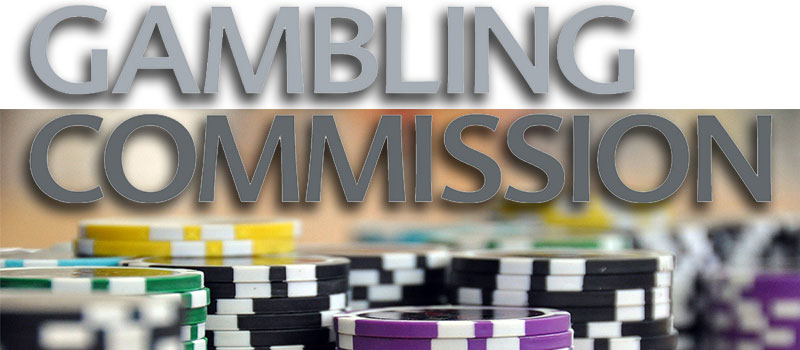 Consider the Diversity of Banking Options
It makes sense that in order to play video poker for real money, one is first required to transfer some funds to their account. When choosing an online casino to play your preferred video poker variations at, make sure you check what banking methods are available for processing payments to and from your real-money account.
Renowned gambling providers normally offer long lists of payment methods to choose from, including widespread options like credit/debit cards by Visa, Mastercard, and Maestro, e-wallets such as Neteller, Skrill and Paypal, prepaid vouchers by Paysafecard, online banking processors and many others. As a general rule, players should ensure they select a banking method which is accepted for both deposits and withdrawals.
As far as currency is concerned, you should opt for an online casino which supports the currency of your country as this would spare you the conversion fees. Generally, GBP, USD, and EUR are always listed among the supported options. Payments at dependable casinos are processed up to par with the strictest security measures so there is nothing to worry about – your money and personal information are in good hands.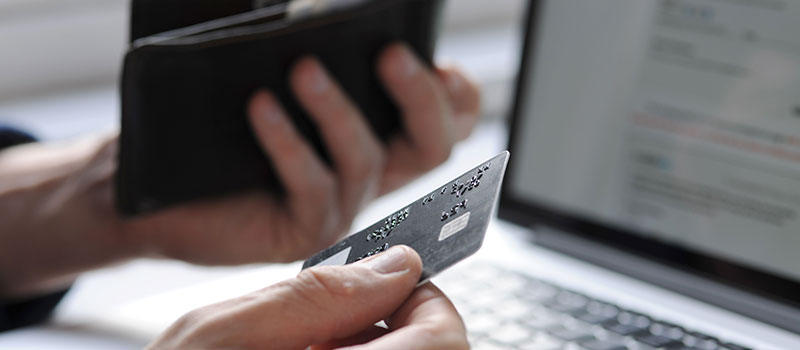 Hunt for Appealing Bonuses
There may not be that many online gambling operators that offer special bonuses to video poker fans, in particular, but this is not to say you will not be able to enjoy some risk-free play. Make sure you choose an online casino which offers sizeable Welcome Bonus packages upon the first few deposits you make. It would be even better if your casino of choice grants a No Deposit bonus to newcomers, one you can claim right after you sign up with a real-money account without having to make any deposit.
Never underestimate the importance of reading the promotions' terms and conditions as there are wagering requirements to be met by all players who have benefited from a bonus. A transparent casino would outline its bonus terms in a clear and straightforward way. Also, video poker fans must ensure they claim bonuses where the contribution of their favourite game towards clearing the playthrough is higher.

Select a Casino Offering Full-Pay Video Poker Games
If players are going to commit with real-money bets, it would be a good idea to choose games which offer them the highest possible value in exchange for their stakes. You will get the most out of your gaming experience as long as you select an online casino where the available video poker games are full-pay.
Full-pay video poker variants boast the highest possible theoretical return over the long run as long as one plays optimally and sticks to the proper strategy. On some full-pay video poker games, the house edge practically does not exist and it is actually perfect-strategy players that hold an advantage over the house. The best part of all is that you do not have to be a video poker genius in order to find these full-pay games. You simply need to know what to look for.
Such variations are easy to recognise as all you have to check is their paytable and to be more specific, the payouts on certain winning hands when you bet one credit per round. We would provide further information on the payouts of different full-pay video poker games in the section below.
Common Video Poker Variations to Play for Real Money
Enumerating all video poker variations one can possibly come across at online or landbased casinos would be a rather time-consuming task as the list of variants is quite long. The great thing is that many variants share the same rules since most are based on Jacks or Better, the forefather of video poker.
Players are dealt five initial cards with the option to hold some of them and discard others to form a winning hand on the draw. Most variations are played with one standard deck of 52 cards and the jokers are removed. The most conspicuous exceptions are games like Joker Poker where the cards in the deck are 53 due to the addition of the joker, which acts as a wild card. In some variants, like Deuces Wild there are four wild cards that enable players to complete more winning hands. Read on for brief overviews of the most common video poker games you can play for real money.
Jacks or Better
Jacks or Better is the foundation of some of the most popular video poker variants to come into existence. Commonly called "Draw Poker", this game has a relatively low volatility which renders it a suitable option to start with if you are a rookie. The name of the game is quite indicative of what is expected from players – one needs to obtain a hand containing at least a pair of Jacks or better to receive a payout.
Other than that, the game utilises the standard ranking of poker hands – Royal Flush, Straight Flush, Four of a Kind, Full House, Flush, Straight, Three of a Kind, and Two Pair. Make sure you pay attention to the payouts for the Full House and the Flush. Full-pay Jacks or Better pays 9 to 1 for the Full House and 6 to 1 for the Flush, which translates into an average RTP of 99.54%.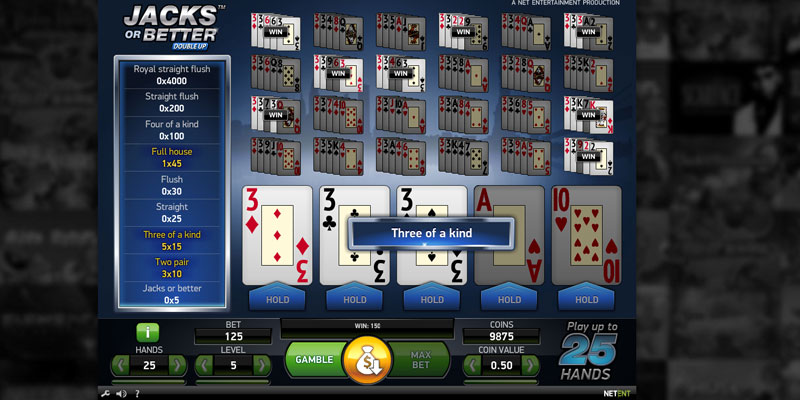 Deuces Wild
Deuces Wild is the second most popular variation of video poker and as such, is present in the gaming libraries of all self-respecting gambling operators. The game is quite similar to Jacks or Better in terms of gameplay – you receive five cards which constitute your opening hand and attempt to improve it on the draw. The hand rankings, however, are a bit different due to the fact all four deuces (cards with a face value of 2) are wilds. As such, the deuces can be used as substitutes for all other cards in the deck, helping players to form winning hands when they are short of cards.
It makes sense the ranking of hands in Deuces Wild differs slightly from that in other video poker variations where wild cards are not in play. In Deuces Wild, additional payouts are awarded for Four Deuces, a Royal Flush with a deuce, and Five of a Kind. The lowest qualifying hand in the game is the Three of Kind. A full-pay Deuces Wild pays 15/9/5 credits per credit wagered for Five of a Kind, Straight Flush, and Four of a Kind, respectively. This is a positive expectation game as its RTP stands at 100.76%.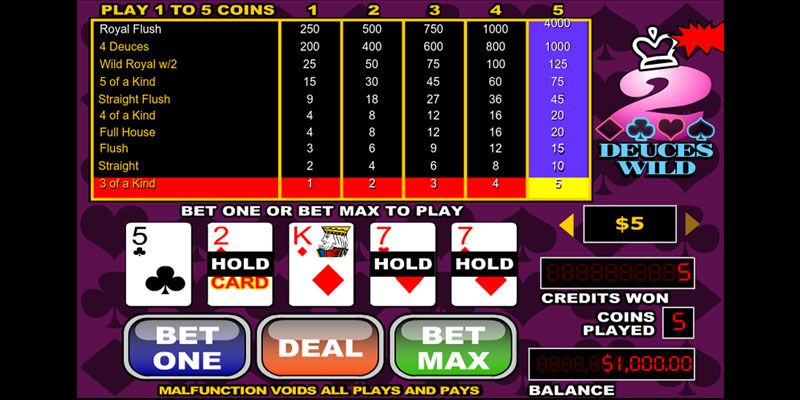 Bonus Poker
Bonus Poker, too, is largely based on Jacks or Better but it offers players looking for something different an interesting twist. In Bonus Poker, there are additional, extra-high payouts for Four of a Kind hands that consist of four Aces which pay at a rate of 80 to 1. Players can also scoop up extra payouts on Four of a Kind with 2s, 3s or 4s (40 to 1) and Four of a Kind with 5s through Kings (25 to 1). Other than that, the hand rankings are pretty much standard with the strongest hand being the natural Royal Flush and the weakest one being a pair of Jacks or better.
If you wish to maximise your profits from Bonus Poker, you are highly recommended to look for full-pay online games where the Full House and the Flushes render payouts of 8 to 1 and 5 to 1. This is the most this variation has to offer, with average RTP amounting to 99.17%.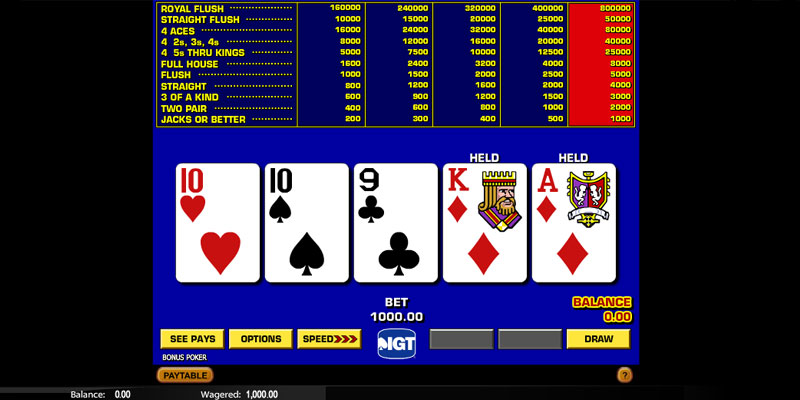 Tens or Better
Tens or Better is yet another derivative of Jacks or Better but here, it is a bit easier to earn a payout, albeit an even-money one, since the lowest hand in rank that qualifies is a pair of Tens or above. The shortcoming is a reduction in the payouts which aims to recompense for the greater number of ways for players to form winning combinations.
The result is a slight cutback of the overall return which slumps down to 99.14%. This return is achievable over the long run as long as an adequate strategy is applied at all times and no hands are misplayed. Note that this return percentage is applicable only to full-pay variations of Tens or Better where the payouts for Four of a Kind, the Full House and the Flush are respectively 25/6/5.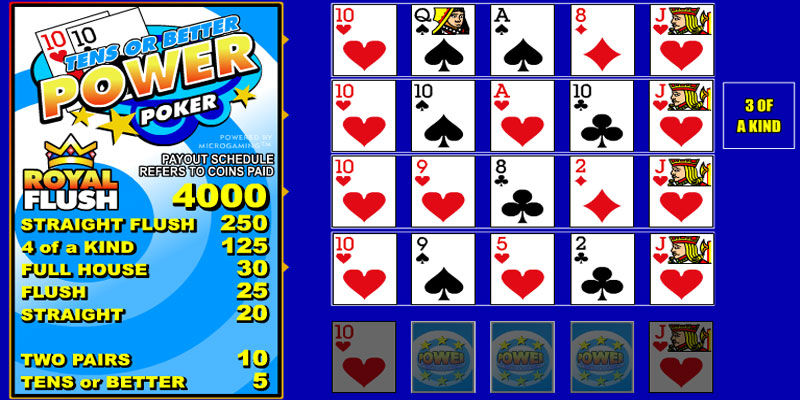 Aces and Faces
Readers will probably not be much surprised to learn that Aces and Faces also borrows its rules from Jacks or Better. Again, a full deck of cards is in play, there are no wilds and the jokers are out of the game. However, there are several key changes which are closely related to the payouts for some high-ranking hands.
This modification enables players to collect 80 credits with one-credit bets when they hit a combination of Four Aces. This is, in fact, the second strongest hand, which is preceded in ranking only by the Royal Flush. Additional payouts of 40 to 1 are awarded for completing a Four of a Kind with four identical face cards, Jacks, Queens or Kings. Meanwhile, a Four of a Kind with 2s through 10s pays out at a rate of 25 to 1. Note that in full-pay Aces and Faces, the payouts for the Full House and the Flush are 8/5, which accounts for a theoretical RTP of 99.26%.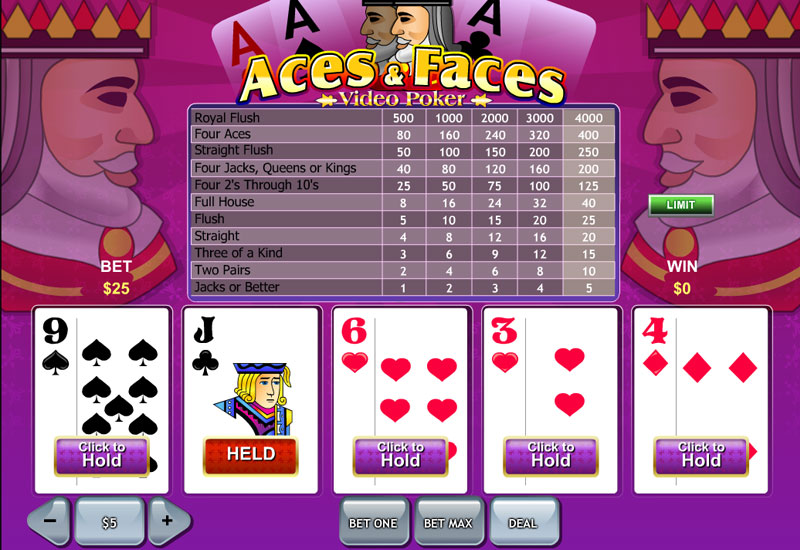 The Best Online Casinos for Real Money Video Poker
The number of online casinos offering real-money video poker can truly make the heads of less experienced players spin. In an attempt to aid video poker fans in making the best possible decision, we have drawn up a short list of five casinos offering numerous high-quality variations of the game as well as tempting bonuses and safe environment to play in.
888casino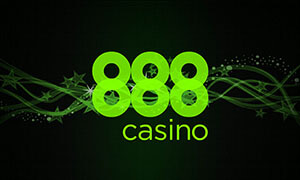 Being a veteran in the industry with twenty years of experience, 888casino is well familiar with what it takes to meet the needs even of the most fastidious players. The 888 brand has received licenses from the UK and the Gibraltar Gambling Commissions and operates a virtual casino as well as an online sportsbook, live dealer offering, poker and bingo rooms. At 888casino, you get to enjoy favourite games like roulette, baccarat, traditional poker, and blackjack but the slots collection is also beyond impressive. Placing a few bets on the go is a viable option since there are native apps for iOS and Android.
Video poker fans will benefit from a remarkable range of games. Some variations of interest include Jacks or Better, All American Poker, Joker Wild, and Deuces Wild, to list only a few of the options. Players are awarded plenty of bonuses and promotions from the very moment they sign up. Payments are carried out via a number of secure banking solutions so it matters not whether you wish to deposit with your credit card or intend to use an e-wallet – either way, 888casino has got you covered.
bet365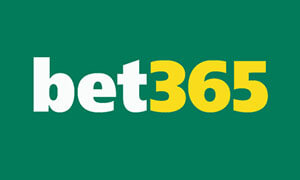 Bet365 is one of the largest online gambling providers in the world and has taken the entire UK player community by storm thanks to its reliability, diverse gaming collection, and numerous appealing promotional offers. The brand boasts an extensive list of products, which include a sportsbook, a poker room, live dealer games, and of course, an online casino. The latter is home to a wealth of premium games, most of which have been developed by Microgaming and Playtech.
There are many options to pick from so it matters not whether you are a fan of traditional table games or prefer to spin the reels of multi-line slots. If video poker is your game of interest, you will find plenty of variants to keep you entertained, including all-time classics like Deuces Wild and Jacks or Better. Other benefits you will enjoy include friendly customer support via live chat, many different currencies and reliable payment methods, as well as a lucrative VIP loyalty scheme.
William Hill
Being one of the oldest brands on the UK gambling scene, William Hill has become somewhat of a bedrock of the industry. The brand's online casino was launched back in 2008 after obtaining a license from the jurisdictions of Gibraltar and the UK.
William Hill is committed to quality gaming as it is powered by key developers like Playtech, IGT, and NetEnt. A great stress is placed on diversity as there are games to fit all preferences, from blackjack and roulette to slots and arcades. Video poker has also made it to the list of games, with some of the most notable titles being Aces and Faces, Tens or Better, Joker Poker, and Deuces Wild. Mobile play is also an option for those who own mobile devices, based on Android or iOS. New members are given a nice head-start with a hefty 100% Deposit Bonus up to £300.
*Opt in required. Available 1x per customer. First deposit only. Minimum £10 deposit. Maximum £300 bonus. 40x wagering. Bonus expires 7 days from issue. New customers to casino page only. Player, currency, country, game restrictions & terms apply.
Casinoland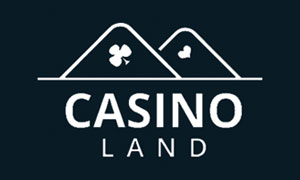 Casinoland has become the go-to brand of millions of players the world over, who flock to its website to bet on premium games, ranging from classic slots through live dealer titles to various progressives with colossal winning potential. The operator is a safe haven for players as it is licensed and regulated by the Malta Gaming Authority and the UK Gambling Commission. Some of the perks of opening an account at Casinoland include a large number of secure banking options, instant deposits, quick withdrawals, time-efficient customer support, and mobile compatibility.
Video poker aficionados will be thrilled at the prospect of choosing from some of the highest-quality variations of the game, such as All American Poker, Jacks or Better, Joker Poker, and Deuces Wild. These are also available in multi-hand mode for players looking to introduce more action into their gaming sessions. The generous Welcome Package of up to £800 on the first four deposits will give newcomers' bankrolls a nice boost.
Guts Casino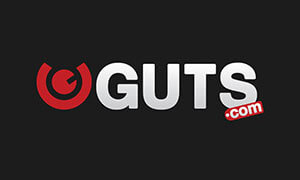 Guts may be a relatively new casino as it has only four years worth of experience in the industry, but it has succeeded in establishing a rock-solid reputation among players from around the world. This success is easy to explain – Guts has a great selection of dependable and efficient methods of payment, treats its players to a wealth of lavish bonuses, and bears the stamp of approval of the strict Malta Gaming Authority and the UK Gambling Commission.
The online gambling operator has partnered with NetEnt, Microgaming and Betsoft to bring a truly unforgettable gaming experience to its player-base. Players get to choose from hundreds of video slots, live casino games, and traditional table games, available for desktop and mobile play. Those interested in video poker are not left out, either, as there is a good range of variations to pick from, including Jacks or Better, Joker Wild, Bonus Poker, and Aces and Eights.