Video poker is among the most appealing casino games and is widely preferred by millions of players largely due to the fact it is beatable. Video poker comes with the lowest house edge of all casino games, not to mention in some variations, it is actually the player who holds the advantage over the house. Unlike standard poker, this version of the classic card game is easier to play. Yet, in video poker, luck and decision-making are "married" and one cannot go without the other. At least, if you wish to end your betting session on profit.
It is precisely the deceptive simplicity of the game that causes many players to make crucial mistakes, which end up costing them their entire bankrolls. In the following article, we list the ten most common mistakes video poker rookies make and offer various suggestions on how to avoid them.
Top Online Casinos
Most Widespread Mistakes to Avoid in Video Poker
The ten mistakes you will read about are not ordered on the basis of importance since avoiding each one of them is equally significant and can have a positive impact on the profitability of video poker players.
Betting Less than the Maximum Number of Credits on Progressives
Progressive video poker games enjoy a good amount of popularity among players due to the huge winning potential they carry. One of the most widely spread mistakes among novices is not betting the maximum number of credits on variations of the game which have a progressive jackpot attached to them. This is a huge mistake because only those who bet the maximum number of credits, which is five in most cases, can qualify for the progressive prize. In other words, being too stingy will not earn you the top prize for a Royal Flush.
As a matter of fact, betting the maximum number of credits is equally important on non-progressive video poker games. One look at the paytable will suffice for you to see that Royal Flushes offer huge payouts for five-credit bets. Most video poker variations pay 250 credits for one-coin bets, 500 credits for two-coin bets, and 750 and 1,000 credits for three and four-coin bets, provided that the player hits a Royal Flush.
However, if you bet five credits and form a Royal Flush, you will collect as many as 4,000 credits for betting five coins. As you can see, the difference in the payouts of four and five-coin bets is rather substantial. Furthermore, betting the maximum number of credits is said to increase the average return of the game as well as to reduce the house edge.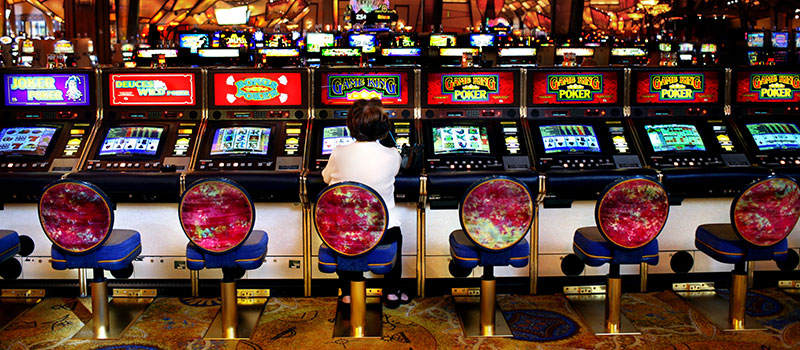 Underestimating the Importance of Strategic Play
As was mentioned earlier, video poker is a combination of luck and decision-making, which is to say players can tip the odds in their favour as long as they incorporate a proper strategy into their gameplay. One of the key elements of strategic play is knowing which cards to hold and which ones to replace in order to improve your chances of creating a higher-ranking hand, which will eventually translate into a larger payout for you.
Also, there is a great number of strategy calculators, apps, and charts available for a free use online, with suggestions for players of all levels and skill. There is simply no excuse for overlooking the importance of strategic play. These apps are quite easy to use as you simply need to input the game variation, the software provider, and the number of credits you bet as well as the initial hand you have been dealt. The software would then calculate the hand's expected value and provide suggestions what to discard.
Lacking a Money Management Plan
Having a bankroll management plan is a common trait all successful players share. Lacking one such plan, on the other hand, is among the gravest mistakes video poker novices are guilty of. As a matter of fact, this applies to all casino games, not only to video poker. One should always start with determining what bankroll they can play with, depending on their individual means. The number-one rule all experienced players follow is to never gamble with money they cannot afford to lose. The second most important rule states not to chases one's losses when suffering a bad streak.
On that note, it is of equal importance to have a bankroll that is large enough to carry you through these bad streaks until you eventually form a high-paying hand, like the straight flush or the Royal Flush. The general rule of thumb is to set aside a bankroll which is equal in size to the payouts for three Royal Flushes. Also, avoid using the largest coin denomination if you are still learning – a bad beat may cost you a good amount of money. You can still qualify for the largest payout by betting five coins of a lower denomination. The optimal stake you should choose amounts to about 1% to 2% of your overall bankroll for the session.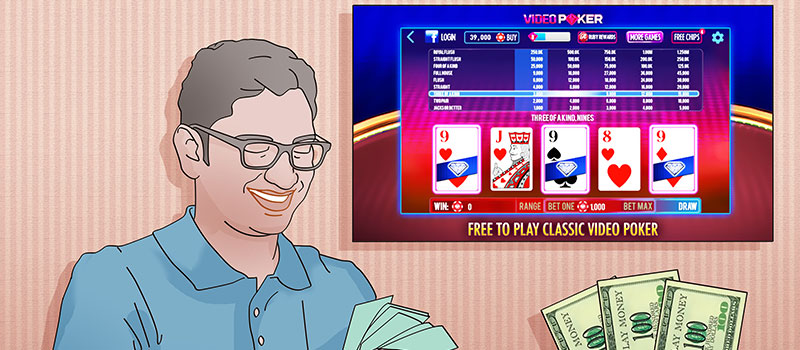 Holding One High Card when Having a Pair on the Deal
This is a widespread mistake among players who are not familiar enough with which cards work to their advantage and which do not. Holding high cards like Kings, Aces, Queens and Jacks which are not part of your pair will decrease your chances of winning with about 5%. The same applies for hands on the deal that contain an Ace combined with two face cards like a King and a Jack, for instance. In such cases, keeping only the two face cards and replacing the Ace would improve your chances of winning. The mistake originates from players' belief that they have better chances of forming an Ace-high straight.
Unfortunately, holding the Ace would make it impossible to make four of a kind or a full house. At the same time, it would also decrease the odds of forming a two pair, which is why it would be wiser to lose the Ace after the deal.
Holding Suited Ace-Ten instead of Holding the Ace Only
Holding an Ace and a Ten of the same suit after the deal is an equally poor decision in games of Jacks or Better but is rather common among inexperienced players. The mistake results from players hoping to complete a Royal Flush on the draw and collect a hefty payout. With Ace-Ten, the chances of landing a flush or a straight on the draw are also higher. However, similarly to the hand from the above example, what you gain with one such hand does not outweigh the reduced chances of forming four of a kind, three of a kind, and a high-rank pair. Optimal play dictates you should actually get rid of the Ten.
Playing Games Offering Less than Full Pay
While video poker is the single casino game which can actually offer players positive expected value, this is not to say all variations are created equal. Because of this, the first thing you need to do when choosing a video poker game is to examine carefully its paytable. Skipping this step may result in you playing the wrong game, which almost certainly would lead to losing money. All the information required to calculate the theoretical return of a given game is right there in the paytable and more specifically, in the payouts for the full house and the flush.
Smart players, on the other hand, would always "shop" for video poker variations that offer them what is known as "full pay". With games of Jacks or Better, in particular, the full pay variants offer a return of 9 to 1 for a full house and 6 to 1 for a flush. It makes sense that the theoretical payback percentage of such 9/6 games is higher than that of 8/5, 7/5 or 6/5 variations, does it not?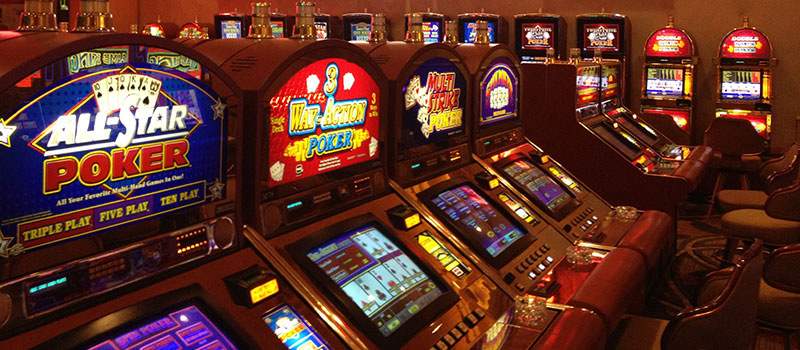 Trusting One's Intuition More than One's Strategy
Have you ever had a gut feeling something good is coming your way on the draw? Now think about the number of times trusting this gut feeling has had devastating results on your bankroll. It probably exceeds the number of times following your hunches had actually helped you. Remember that winning in video poker has to do with mathematical probability and your instinct should by no means affect the way you play out your hand.
Following hunches is a common feature of many players who fall into the trap of the gambler's fallacy. Such players would often assume they would win with a weak hand just because they have previously failed a given number of times in a row. Such players are quick to assume a given video poker game is either hot or cold.
In extreme cases, they go as far as to believe wearing a certain "lucky" pair of socks would ensure a successful betting session. One important thing to remember is numbers, probability, and optimal strategy are the only factors that affect one's win rate in video poker. The only thing following hunches can do is tip the scales in favour of the house.
Not Practicing in Fun Mode
Why invest your own money in video poker while still in the process of learning the game? One of the biggest benefits of playing video poker online is that you can actually play the games for free, which is not the case in landbased gambling establishments. Most video poker variations are available in what is known as "Fun" or "Practice" mode where players are given a specific amount of "play money" to make free bets.
Smart, though inexperienced players are always ready to take advantage of such opportunities. To further the convenience of players and potentially attract more new customers, many online casino operators do not even require a registration or software download and installation– you can start playing in Fun mode with a few clicks of the mouse button.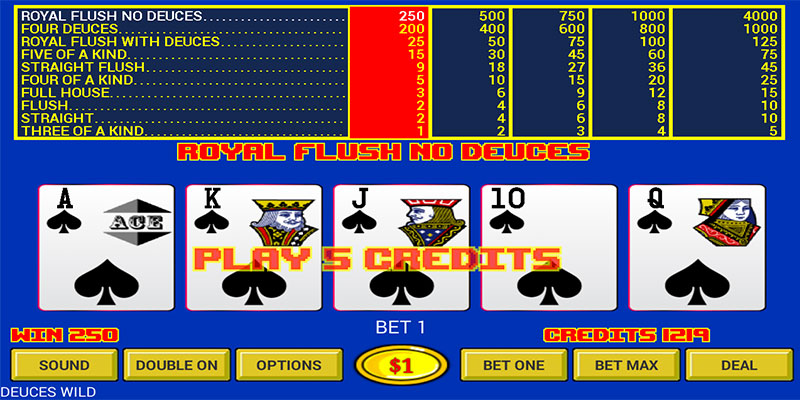 Not Participating in Promotional Incentives
Some games, like the progressive variations of video poker, are normally unavailable in Fun mode. The good news is you can still test these games without investing a penny of your own money as long as you claim one of the many bonuses available at online casinos. Even more so, if you are a newcomer as new players usually get to claim hefty Welcome Bonuses the first time they process a deposit. Existing members of the casino are not left empty-handed, either, as there are plenty of Reload Bonuses, Cash-backs, and Comp Points to collect.
The best thing of all is that players are allowed to keep what they have won with the free credits as long as they cover specific wagering requirements. Comp Points, in particular, give regular players a good value for their money since they can be converted into more bonus credits and even real cash. There is nothing better than playing your favourite game for free and keeping your winnings.
Lacking Concentration
Persisting with one's betting session when lacking enough concentration is a widespread mistake, which results in poor decisions and losses. Optimal play requires a good amount of concentration and as we all know, thinking for prolonged periods of time can be just as exhausting as being involved in intense physical activities. If you feel fatigue is taking its toll on you, the best thing to do is to take at least a short break from playing video poker and do something else for a change. Nothing stimulates the mind like switching from one activity to another.