The Sexiest Woman Study
When it comes to determining how attractive a woman is, beauty truly is in the eye of the beholder - but, there are some physical features that are currently considered to be more desirable than others all the same.
Beauty standards for women have evolved over time, with the 21st Century seeing female celebrities return to the same style that soared in the Golden Age of Hollywood - when the ideal was a curvaceous, hourglass figure with plump lips and glowy makeup. This shift, paired with the rise of popular social media platforms like Instagram, means that more and more of us are trying to replicate these features in order to be deemed attractive.
But how does this translate to a real female profile - specifically the most desirable facial features, body type and other attractive attributes? The Sexiest Woman Study by Casino Guardian set out to find out just that - using reader-voted datasets - to reveal what the most desirable woman really looks like…
Body:
The Best Build
Slim

93%

Average

5%

Athletic

2%
Most Attractive Attributes
In a Relationship

49%

Married

27%

Single

15%
Leo

49%

Cancer

27%

Taurus

15%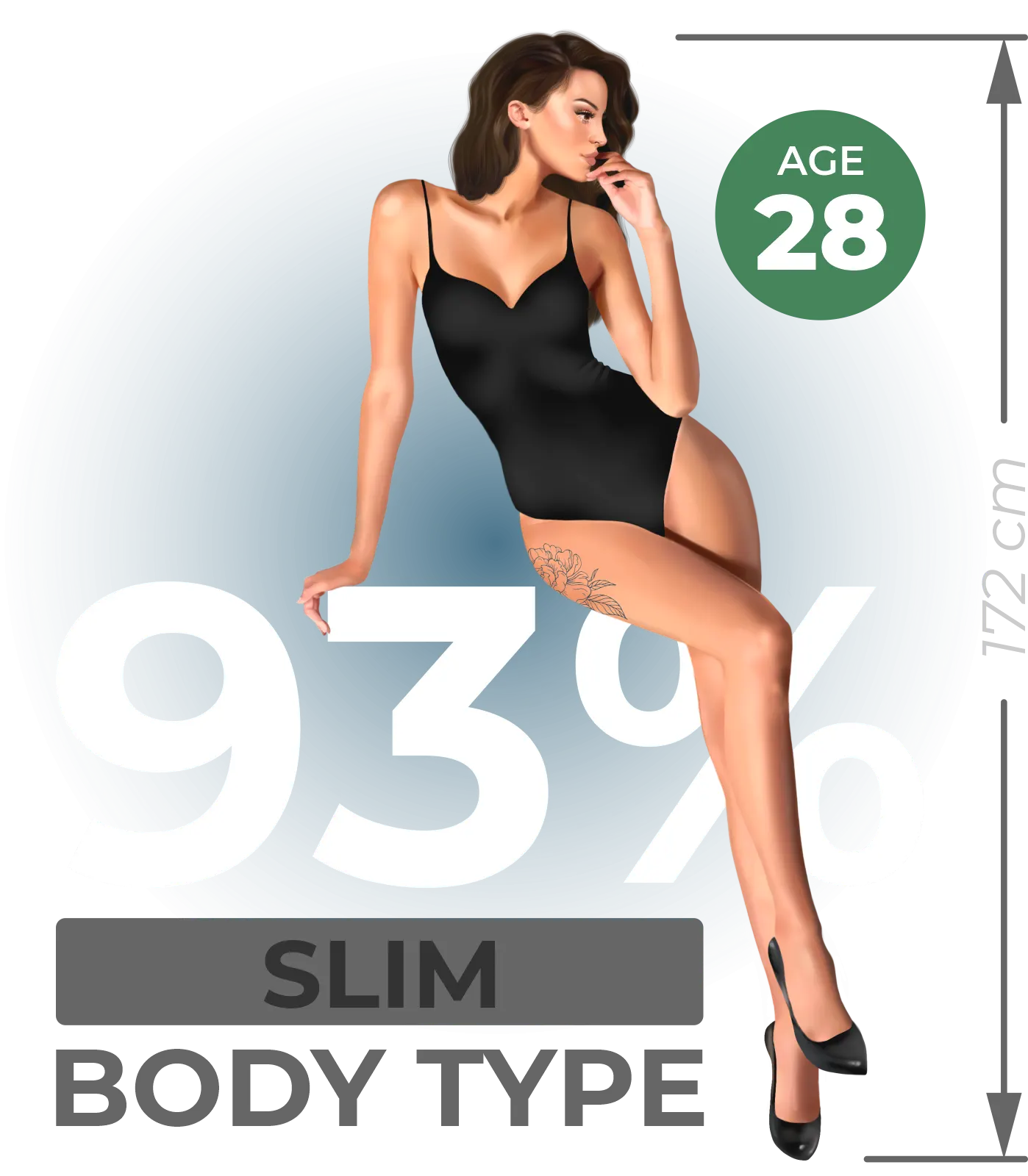 Women with tattoos are twice as hot as those without.
The least attractive signs inclde Virgo and Gemini.
Interestingly, a quarter (25%) of those featured were rumored to have some form of plastic surgery on their face, such as nose jobs, lip filters or botox.
The Study Methodology
The Sexiest Woman Study pulled together data from annual reader-voted datasets produced by Maxim, to generate a list of the world's most attractive women. This involved collating the names, professions, birthdates, marital status and physical features of the women mentioned in Maxim's Sexiest Woman Alive lists between 2021 and 2015 (there was no list in 2020). The physical characteristics compared were as follows: eye colour, hair colour, hair length, face shape, height, body type, tattoo presence and surgery rumours.
The physical features and lifestyle attributes of each person - which included models, actresses and singers - were aligned with the time of the celeb being featured on the lists, with over 100 women analysed overall. Maxim's Sexiest Woman Alive lists aren't ranked in any particular order or category, aside from the cover star, and so female celebs were selected based on their order of appearance within the print magazine.
The voting process behind Maxim's Sexiest Woman Alive involves encouraging readers to vote in polls for who they deem the most attractive female that year, with cover stars selected by the editorial team during the voting process. So, what are the results?
Eye Color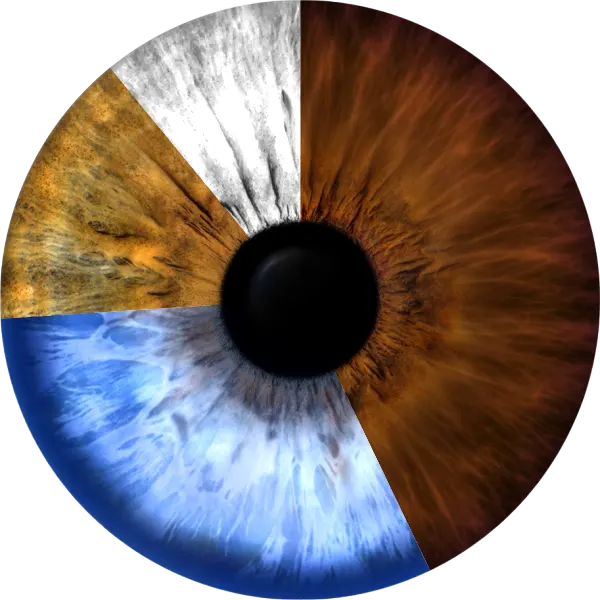 Hair Color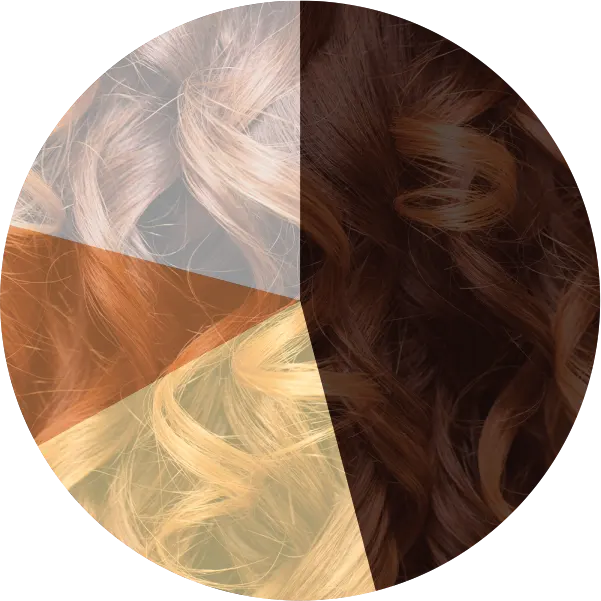 The World's Sexiest Women
Despite what you may think, it's not blonde hair and blue eyes that gets hearts racing. The study showed that the ideal woman has mid-length dark brown hair (mid-length falling between shoulder and ribs), brown eyes, and a heart-shaped face - think Zoe Saldana, or Eiza Gonzalez.
The women analysed in the study varied from young models to older actresses, with some receiving multiple accolades throughout the years. Of those that made multiple appearances in the Maxim lists were models Barbara Palvin and Cara Delevigne, as well as Superwoman Gal Gadot and Riverdale star Madelaine Petsch.
The ideal body type may also be surprising to some, as it turns out that a Kardashian-esque hourglass figure isn't the main focus, with less than a quarter (23%) of the women studied having this. And the world's most attractive woman doesn't have to be au natural, as 25% of the women featured are rumoured to have had some sort of facial plastic surgery.
When it comes to marital status and star signs, the data found that women were more attractive when considered desirable but not unattainable, as the majority were in a relationship at the time of nomination (49%), compared to 27% who were married, and 15% who were single.
Tattoos were also a major attraction for women, with just over half having them, while the average age and height held across the data was 28 years old and 5 foot 6 (172 cm). And unsurprisingly, while hourglass figures weren't on top, being in shape was still a key feature, with a massive 93% of those featured holding a slim figure.
Star Sign Analysis
What are the odds that a woman's attractiveness is written in the stars? The study looked at correlations between the celebs' birthdays and their zodiac signs to see which came out on top - and it turns out that it's Leo (July 23rd to August 22nd) that's the hottest star sign for women to have, followed by Cancer (June 21st to July 22nd) and Taurus (April 20th to May 20th).
Leo - described as a compassionate and attention-seeking sign - appeared the most frequently in the study, while sat at the other end of the scale (and therefore deemed the least desirable signs) were Virgo (August 23rd to September 22nd) and Gemini (May 21st to June 21st).
Sexy Leos featured in the study included Winnie Harlow, Kylie Jenner and Jennifer Lawrence, while propping up the attractive Cancers were Aussie actress Margot Robbie (2nd July) and singer Ariana Grande (26th June). Meanwhile, one of the hot Tauruses who made multiple appearances in Maxim's lists was model Gigi Hadid (23rd April).
So, while there's much more that goes into determining how attractive a woman is other than her star sign, if you're among the most-occuring star signs in the study, then you're off to a good start!
Summary
It remains to be seen as to who'll be featured on this year's Sexiest Woman Alive list, which usually drop in June, but there are some predictions you can make based on the study findings. Could lady-of-the-moment Zendaya make an appearance, or will her hazel eyes and Virgo star sign hold her back? Or could we see yet another appearance from the likes of Gigi Hadid, Irina Shayk and Margot Robbie? Only time will tell.