Some players are reluctant to use credit cards as a deposit method at online casinos because they are required to fill in sensitive banking information in the process. Others have their cards declined and are forced to look for alternative deposit methods. Then again, there are less experienced players who find e-wallets like Skrill and Neteller altogether confusing because one is expected to go through different steps in order to use them, including registering with an account, linking it to a credit/debit card and verifying it.
This is where prepaid cards come in handy. These are easy to use, offer a high level of security, and often do not require players to go through any registration and verification whatsoever. In addition, a great number of online casinos accept prepaid cards as a deposit method, so players who use them are hardly left without options. To a great extent, these cards are similar to how credit or debit cards work, but have a fixed value, instead, and pose as a convenient and safe alternative for depositing at web-based casinos or paying for various online purchases.
Types of Prepaid Cards
It is possible to distinguish between three major types of prepaid cards and all three are listed as supported deposit methods at some of the most reputable online casinos in the industry. Prepaid cards differ from standard debit and credit cards because they have a fixed monetary value which is not linked to a given bank account at a specific financial institution. This allows for depositing funds at online casinos while retaining your anonymity at the same time.
Prepaid cards can be obtained at financial institutions, purchased online or even bought at retail outlets, gas stations, and newspaper kiosks. Of course, it all depends on which of the three types of prepaid card you opt for.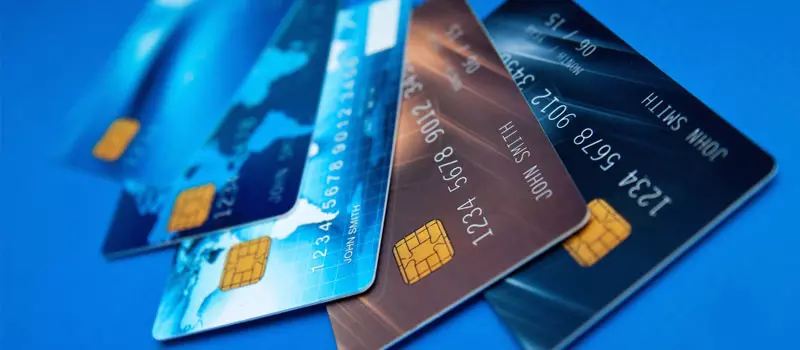 Reloadable Prepaid Cards
As the name itself indicates, this type of prepaid card can be reloaded when its balance gets exhausted. Please note that reloadable prepaid cards and gift cards are not one and the same thing. Therefore the rules and regulations concerning both types of cards are different.
Reloadable prepaid cards function in the same way regular debit cards do but the difference is that the owner tops up the card with cash instead of accessing funds that are held in a checking account. More often than not, you can start making purchases or deposits at online casinos right away as there is no need to activate the card when you obtain it. Once you deplete the funds, you can register the card by providing some personal information like your date of birth, permanent address, name, and email.
There are several ways to top a reloadable prepaid card. One of the options is to take the card to a participating retailer. An employee of the store will swipe it on the machine and add more funds to its balance. Another option is to reload the card via a direct deposit from your paycheck or transfer the funds from your savings or checking account. Typically, there are no fees involved when the card is reloaded via a direct deposit. Speaking of fees, players who plan on using reloadable prepaid cards must bear in mind that there is a monthly fee which is automatically deducted from the card's balance regardless of whether you use it or not.
Some of the largest and best-known payment technology companies in the world issue reloadable prepaid cards, including giants like MasterCard, Visa, and American Express. Of course, the fees and terms of use of the cards differ depending on the issuer. There is a variety of reloadable prepaid cards, issued by the above-listed brands, which can be conveniently used for different purposes like shopping online, paying utility bills and of course, depositing at web-based casinos. The reloadable prepaid cards can typically be used at all online casinos where MasterCard, Visa, and American Express cards are accepted.
The risk of overspending is eliminated altogether as casino enthusiasts can play only with the money the card is loaded with.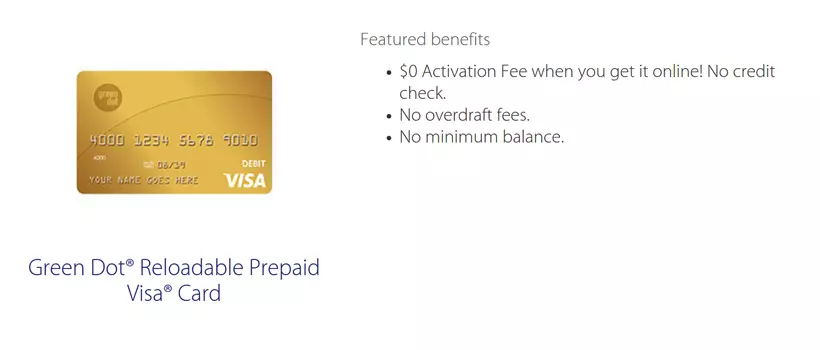 Disposable Prepaid Cards
Another option for casino players is to purchase disposable prepaid cards, sometimes referred to as pre-denominated cards. These cards can usually be bought at retail shops, banking institutions, and major credit card companies.
Players can use such cards to make deposits at their favourite online casinos without revealing their identity or even having a bank account. It is possible to download and install applications from the websites of the banking institutions that have issued the card so that you receive a unique card number to use on each transaction to the online casino. Setting a limit on the transactions is also an option. More often than not, the disposable cards expire within twelve or six months after the purchase.
Some gift cards, issued by Visa and MasterCard, also fall into this category. Similarly to credit and debit cards, gift cards have a magnetic strip or a barcode, which is used to recognise the card. In many cases, these gift cards cannot be used to withdraw money at ATM terminals. Once players decide which gift card corresponds to their needs, they can go to the retail store's cashier and top up the card with their desired amount of money. The amount will be entered into the store's database which is linked to the ID of the card, instead of being stored on the card itself. On some occasions, these gift cards can be activated by calling a specific number.
Undoubtedly, one of the most popular prepaid deposit methods among casino players is Paysafecard, which is supported as a payment option by all well-known online gambling operators in the industry. Paysafecard PINs can be bought at over 500,000 outlets around the world and are available in several different denominations – £10, £25, £50, £75, or £100. You will be able to buy Paysafecard PINs with higher denominations of £125, £150 or £175 at PayPoint.
Paysafecard's PINs consist of 16 digits. In order to process a deposit, players are required to select Paysafecard from the casino's cashier menu, input the amount of money they wish to transfer, and enter this 16-digit code. The money will be instantly available to play with. If there are any money left in the voucher, you can use the PIN again until the balance is exhausted.
Please note that there is an option to register an account with Paysafecard and top it up with the PINs you have purchased at your local retail store. Combining several PINs is also possible for players who wish to boost their casino balance with a more substantial amount of money. If you register, you will be able to deposit at online casinos by entering your Paysafecard username and password.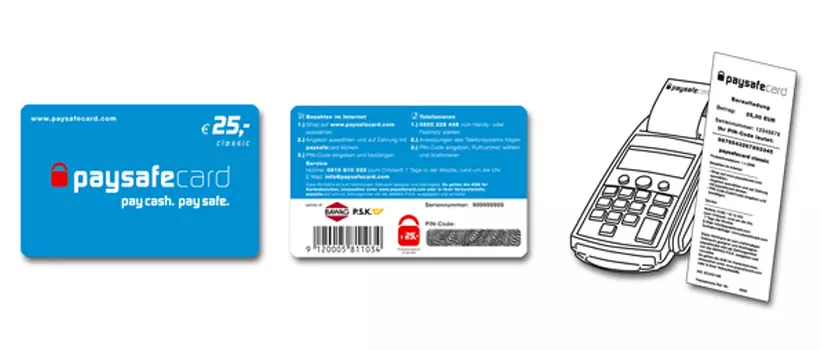 Virtual Prepaid Cards
Virtual prepaid Visa cards, like those provided by EntroPay, are another deposit method which has gained popularity among casino players in recent years. EntroPay's virtual prepaid cards are available in three different currencies, namely GBP, EUR, and USD. In order to use this deposit method, players first need to register an account at EntroPay. Once the registration is complete, the virtual prepaid card will appear on the screen and the account holder's name will be displayed on the front side. The virtual card can be topped up either via a bank transfer or by using a credit/debit card.
Processing a deposit with one such virtual card is exceptionally simple, time-efficient, and secure. The process is quite similar to depositing via a physical credit or debit card. Players should head to the cashier section of their preferred online casino and select EntroPay from the list of available deposit options. Then, they need to fill in a form specifying the amount they wish to deposit, their name, the virtual card's number, its expiration date, and the 3-digit CVV code. Once the transaction is confirmed, it will go through immediately and the money will be instantly available in the player's casino account.
One of the greatest advantages virtual prepaid cards by EntroPay have to offer is the option of processing withdrawals – something which is not possible if one uses Paysafecard, for instance. Cashing out via this method is just as simple as depositing. All you need to do is select EntroPay as your withdrawal method, specify the sum you wish to withdraw, and fill in your EntroPay details. Your winnings will be credited to your EntroPay account shortly after.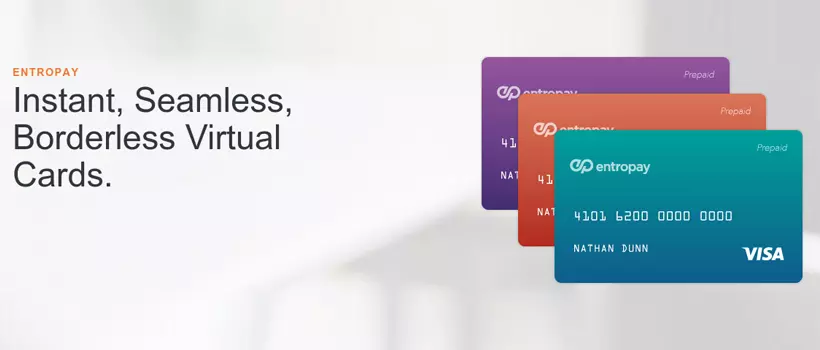 Virtual prepaid cards are also provided by ecoPayz. In order to use them for online gambling, casino enthusiasts are required to create an ecoPayz account by going through a quick and simple registration process. Once the registration is complete and the new account has been topped up, players can link their virtual card to the ecoPayz account and process a deposit at their preferred online casino. The virtual card expires after a single use which renders it an extremely secure deposit option since it cannot be lost or stolen.
Another option is to purchase a physical prepaid ecoCard by ecoPayz. EcoPayz will send the card by post within a few days after the application. Once players receive their prepaid ecoCard, they need to activate it in their ecoPayz account and that is all – the card will be ready for use at online casinos.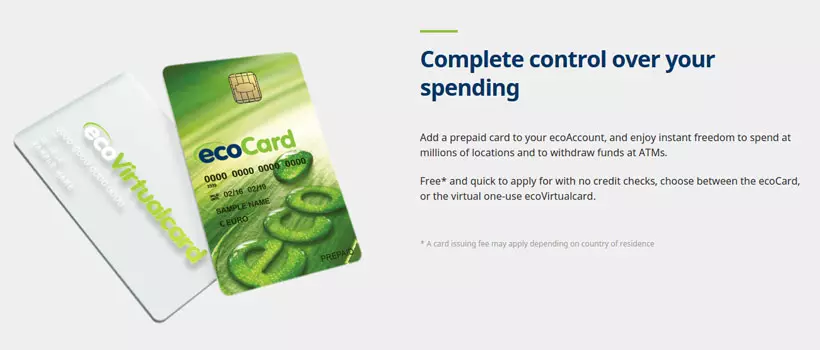 Online Casino Deposits with Prepaid Cards
Players, who decide to use prepaid cards as a deposit option, will hardly experience any difficulties in boosting their online casino balance. All it takes is visiting the banking section of their online casino of choice and selecting the type of prepaid card they want to use from the available options. The player should then specify the amount they wish to transfer to their casino balance. In the case of Paysafecard, the 16-digit PIN code needs to be entered, but if you use a virtual EntroPay card or a gift card, you need to input the card's number, expiration date and in some cases, the name of the card's holder.
Those, who opt for depositing via this method can sometimes buy a prepaid card directly from their preferred casino's website. Players are again required to log into their accounts, head to the cashier section and click on the prepaid card option. This way one can always be sure the prepaid card they have bought will work seamlessly for deposits at the casino they have obtained it from.
Deposits via prepaid cards go through instantly, which means players will have access to their casino funds right away. However, when it comes to withdrawals, things tend to get a bit more complicated. Cashing out via prepaid cards is often impossible. This can be attributed to the fact the prepaid cards are not linked to a specific checking account or another funding source. The same is applicable to Paysafecard which also does not allow for withdrawals to be processed. Many casino players decide in favour of using the virtual Visa cards by Entropay since the latter allow for both deposits and withdrawals to be carried through.
Prepaid Cards and Security
Many casino enthusiasts, who are new to online gambling, are reluctant to disclose their banking information because of security concerns or simply wish to retain their anonymity. Prepaid cards are the perfect option for such players and are regarded as one of the safest deposit options available.
As credit card frauds have soared in recent years, prepaid cards pose as a perfect alternative since they are not connected to players' social security numbers or bank accounts, which practically means there is no sensitive information for fraudsters to steal. Given that one such card gets stolen or lost, the losses will be restricted only to the available balance on the card.
In addition, all established and legitimate online casinos take stringent measures to ensure their players are protected against misappropriation, identity thefts, and other fraudulent activities. Well-known gambling operators have adopted the latest SSL encryptions to "hide" sensitive banking information and ensure only the intended receivers have access to the data concerning the transactions to and from players' casino accounts.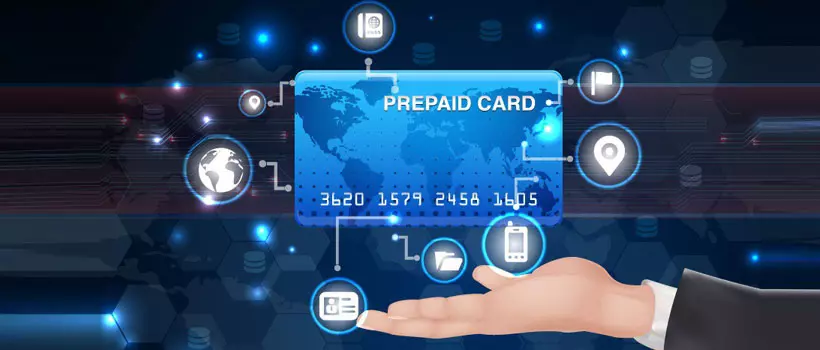 Fees Associated with Prepaid Cards
As was mentioned previously, the fees associated with this deposit method depend on the type of prepaid card players have invested in. Also, it is important to mention that online casinos rarely, if ever, charge their players for processing deposits.
If you decide to deposit via prepaid Paysafecard vouchers, you will be charged a £3.00 fee only in case your Paysafecard account has remained dormant for a period of twelve months. Paysafecard also charges fees on currency conversion.
Players, who deposit via virtual prepaid Visa cards by EntroPay will be charged with a 3.95% fee each time they top up their cards via a bank transfer. Boosting your virtual Visa card's balance with your credit or debit card will cost you 4.95% of the overall sum you have topped up the card with. Transactions with the virtualEcocard by ecoPayz are processed free of charge but the issuing and activation cost £1.50.
The fees imposed on prepaid reloadable cards and gift cards vary depending on the issuer. Typically, these fees are deducted straight from the reloadable card's balance regardless of whether you are actively using the card or not. Some banking institutions charge their customers a monthly service fee if the fixed value of the prepaid card is not exhausted within a period of six months. In some cases, card holders, who wish to terminate their reloadable cards, have to pay "closure fees" as well.
Advantages of Using Prepaid Cards as a Deposit Method
There are plenty of perks of using prepaid cards as a casino deposit method, which explains their immense popularity among players. Enhanced security is surely one of the greatest advantages of adopting this deposit method.
Since players fund their prepaid cards using cash and the cards are not linked to a checking account, there is no need to disclose any sensitive financial information when depositing. Needless to say, this also enables players to retain their privacy and anonymity and protects them from identity thefts. On that note, prepaid cards will also spare you the hassles associated with visiting your bank and applying for a credit or a debit card. Anyone can obtain a prepaid card as long as they are at least 18 years old, regardless of their previous credit history.
Finally, prepaid cards are widely accepted by all reputable online casinos in the industry and are the perfect alternative for players on a budget since they allow for a greater control of one's expenditures and eliminate the risk of overspending altogether. Players can only spend the amount that is loaded on the card.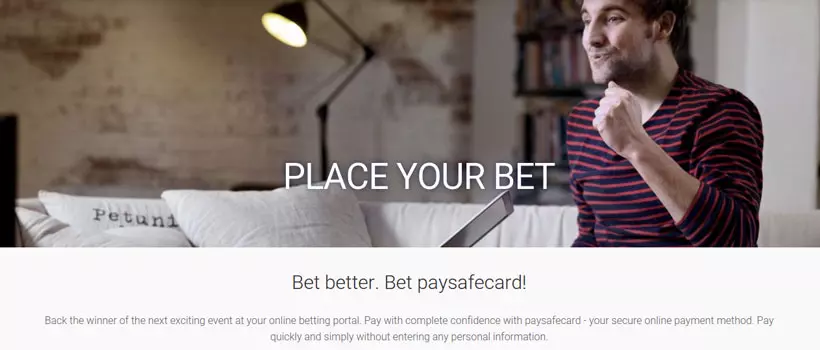 Disadvantages of Using Prepaid Cards at Online Casinos
Prepaid cards have relatively few disadvantages. The biggest drawback of using them as a deposit method are the fees associated with them, which some players deem too hefty. Also, since prepaid cards are not debit or credit cards, they often do not fall under the protection of the Financial Services Compensation Scheme in the UK. Prepaid cards will not earn you any interest, either, simply because they are not linked to a checking or a savings account. Last but not least, it is impossible to initiate withdrawals with some prepaid cards. Players using such cards are sometimes forced to look for alternative payment methods in order to cash out their casino winnings.
Prepaid Card
Average rating:
3 reviews
Jul 13, 2017
As a long-time online casino player, I can testify to the usefulness of prepaid cards. They let you make instant deposits while keeping most of your personal data secret. There are many prepaid services that you can utilise, with paysafecard, EntroPay, EcoCard being some of the more popular services among others. With prepaids you can place a limit on your spending, a feature I appreciate very much. The bad aspect of these services has to be the customer support. More often than not, the agents will not be adequately trained to deal with issues, resulting in headaches on your part. These are my observations. Despite their problems, I have found prepaids to satisfy my needs perfectly and would recommend them to anyone.
Jul 9, 2017
Prepaid cards have always been the payment solution that I have used to deposit to online casinos. Since I am normally playing for fun and not looking for a payout, withdrawals were never a concern for me. Over the years I have used several prepaid services, including paysafecard, EntroPay, and physical prepaid Visa cards, found in supermarkets. Each of these has its own advantages and disadvantages, though I consider EntroPay to be the best of them. Payments made via prepaids are typically processed instantly, letting you start playing immediately. Prepaids are not as convenient as your credit cards or eWallets, but that is the price you pay for anonymity and extra security.
Jul 3, 2017
I have always been anxious about sharing my personal information online so this is the reason why I use prepaid cards. Paysafecard is the service I prefer to use. It is reliable and does not require me to submit any sensitive information to third parties. Deposits made to online casinos clear instantly and you can start playing there and then. Withdrawals, however, are impossible via this service so you need to utilise another one to accomplish this. Paysafercard's customer support can also be a pain to deal with but I never had to do that more than a few times over the last 3 years.