Leeds is a city, known as the most important financial and cultural hub of West Yorkshire. It is haven for shopaholics as it features a fantastic variety of shopping centres. In addition, tourists and locals can enjoy the historical buildings, the Edwardian markets, the pedestrianised high streets, the abundant nightlife and the wide range of accommodation and entertainment options.
All Leeds Casinos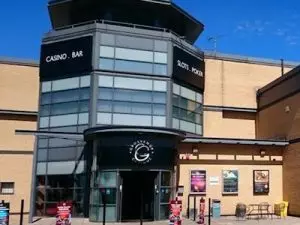 Grosvenor Casino
Grosvenor casino Westgate is one of the taken over Gala sites. Back in 2013, it was taken over by Rank Group and has undergone significant refurbishment…
Wellington Bridge Street, Leeds, LS3 1LW, UK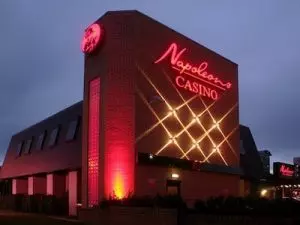 Napoleons Casino
If you have previously visited a Napoleons casino, you should know that you should expect courteous customer service and a great range of dining and gambling facilities…
Westport Centre, West Street, Leeds LS3 1LX, UK

Leeds has more than 90 restaurants, 20 hotels, 180 pubs, 4 theatres. In terms of entertainment options, Leeds will not disappoint you.
Apart from the fancy dining and shopping facilities, Leeds has something to offer to every passionate casino player. Although there used to be a wider variety of gambling options, the remaining casinos and the diversity of games they feature will not make you regret your stay in Leeds. They are open for visitors 24/7 and promise endless hours of entertainment. The excitement as well as the money flow never stop.
Some big names in the gambling industry operate Leeds-based casino venues. Napoleons Casino and the Grosvenor Casino are the most attractive gambling spots in the area. What they have in common is the exceptional customer service, the great dining options, the free car parking and the fantastic bonuses and promotions members quality for. Even if you are not a member, you are welcome on the premises, but you will not take advantage of the ongoing promotions.
Both casinos offer an intimate atmosphere and provide players with a decent range of the most popular casino games variations – Three Card Poker, Roulette, Blackjack, Baccarat, Slots.
Although some popular casinos closed doors for visitors, the new gambling venue, based in Victoria Gate, Eastgate, is expected to make up for the closures and provide players with unparalleled gambling experience.