Maestro debit cards are among the most common methods to pay for online purchases since they are secure, easy to use and above all, widespread. This debit card service is owned by reputable financial services provider Mastercard and is available to customers in 100 countries around the world.
Mastercard introduced the Maestro debit card in 1992 for the first time. Residents of the United Kingdom probably remember the Switch debit cards that were widely in use between 1988 and 2002. In 2002, Maestro merged with Switch in an attempt to boost the acceptance of their debit card products on the UK market. This merger resulted in Switch cards going out of circulation as UK banking institutions migrated their customers from Switch to Maestro.
According to statistics, as many as 666 million Maestro-branded cards have been issued on the global scale to this day. Maestro has gained popularity among casino players as well since a great number of online gambling operators have already added the brand's debit cards to their list of accepted payment methods. The Maestro cards can be used at many online casinos where Mastercard is accepted. What's more, Maestro cards can often be utilised for both deposits and withdrawals which renders them a convenient and efficient payment option.
Applying for a Maestro Card
In order to use Maestro, players are required to first apply for a physical debit card at the local banking institution they hold an account with. There are two options to choose from. You can either fill in the application form and submit it in person by visiting the bank or you can submit your application for a Maestro card online at the banking institution's website. In the process, players are required to provide some personal information, such as their date of birth, name, and permanent address.
It is possible to choose between a standard Maestro debit card or a prepaid Maestro card. The prepaid card differs from the debit one in that it is not linked to a checking account with a specific overdraft facility. Players, who opt for a prepaid Maestro, will be able to spend only the money they have loaded on the card. Please note that prepaid Maestro cards can be obtained from participating retailers as well.
The banking institutions typically notify their customers when their Maestro cards will be ready. You can pick yours either by visiting the bank again or by requesting it to be sent to your personal address. The card will be linked to your bank account so that each time you make a deposit at an online casino, the funds will be debited directly from that account. This will also help you avoid overspending.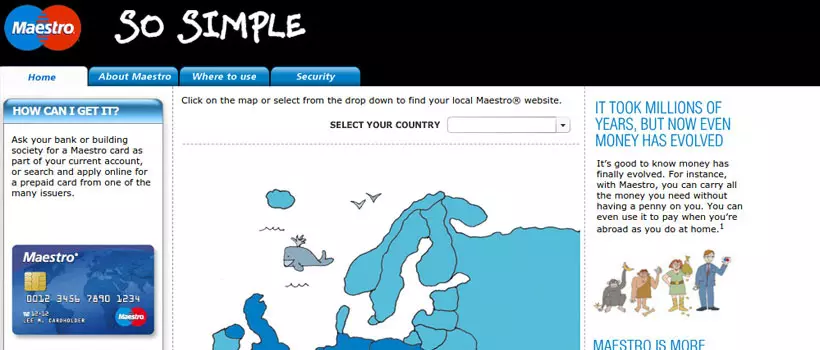 Online Casino Deposits via Maestro Cards
Boosting your online casino balance using your Maestro card is exceptionally quick and straightforward. In fact, this method is so simplified that even players who deposit for the very first time are unlikely to face any difficulties. When you log into your online casino account, you should head to the cashier section where you almost certainly will see Maestro listed among the accepted methods of payment.
Once you select Maestro as your preferred deposit method, you need to enter the amount of money you want to transfer to your casino balance and input some information related to the card, including your name, the card's number, its 3-digit security code and expiration date. You confirm the transaction and you are good to go. The funds will be transferred from your bank account to your casino account immediately, so you can start betting, and potentially winning, right away.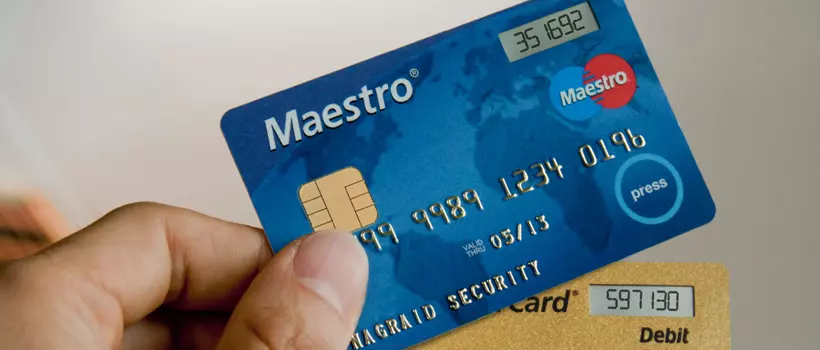 Withdrawing Your Winnings with Maestro
Some online casinos allow players to cash out their winnings with Maestro as well. The process is just as simplified and quick as you need to go through the steps we have already explained above. Please note that unlike deposits, withdrawals with Maestro might require more time to go through due to the verification procedures. The withdrawals are processed within one or two days but the money will reach your bank account a couple of days later.
Maestro Fees
Most reputable online casinos do not charge players fees for processing payments via Maestro debit cards. Nevertheless, some banking institutions issuing the cards might enforce fees on their customers' transactions. It is always a good idea to visit your bank in person or contact one of its representatives to request more detailed information on this subject. This will save you the unpleasant surprises later on.
Some banks do charge nominal fees for such transactions but these vary from one financial institution to another. Also, if you use your Maestro debit card to withdraw money at an ATM terminal that is not operated by the bank that has issued the card, you almost certainly will incur some fees for using this service. It is possible to incur additional fees if you overdraw the bank account your debit card is linked to as well.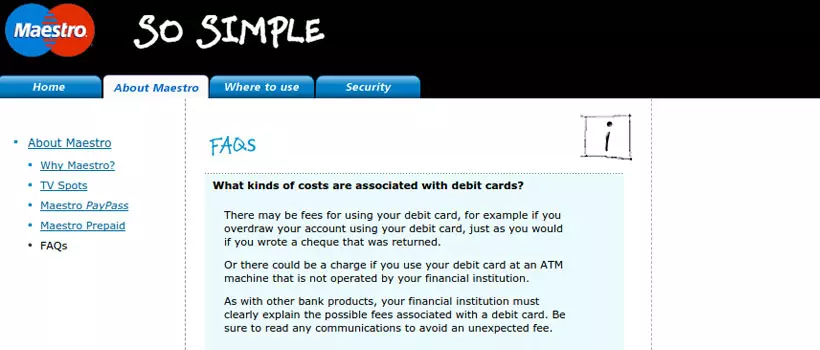 Maestro Cards and Security
Maestro debit cards are highly regarded by players around the world for the exceptionally high level of security they offer. The banking institutions issuing the cards employ state-of-the-art technologies in order to protect card holders and their sensitive financial information. The transactions to and from Maestro cards are heavily encoded with the latest encryptions to ensure unauthorised individuals cannot gain access to any information concerning the online payments. Such encryptions are also used by all reputable web-based casinos in the industry.
On top of that, Maestro has introduced the so-called SecureCode which adds an extra layer of protection, apart from the usual 4-digit PIN code. This is a secret code that only the card holder and their banking institution are familiar with. This code can be a password you have chosen yourself, but your bank might provide you with a list of one-time passwords to use every time you initiate an online payment. Thus, when you process a deposit with your Maestro card, a pop-up window from your bank's website will appear, asking you to input the SecureCode. As soon as you enter the said code, the bank will recognise you as the card holder and will authenticate the transfer.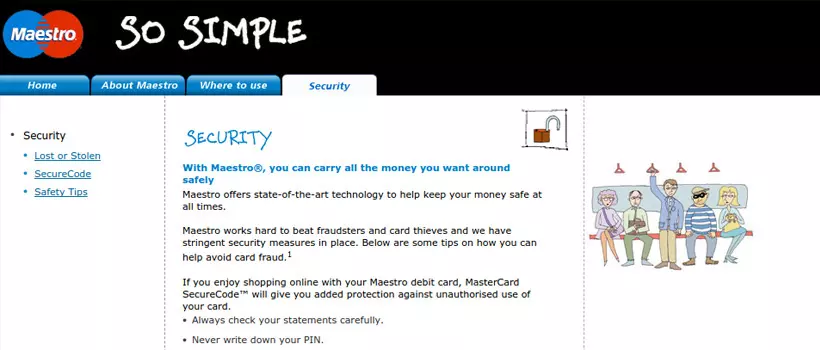 Advantages of Using Maestro as a Casino Deposit Method
It certainly is easy to see why so many players, especially those from the UK, opt for boosting their casino accounts via Maestro debit cards. Maestro successfully combines ease of use, flexibility, quick deposits, and utmost security. The method is widespread and accepted at an impressive number of online casinos, so if you are in possession of a Maestro card, you will hardly experience any difficulties in finding an online casino where you can play for real money.
This payment method is extremely efficient when it comes to controlling your gambling expenditures. Since players can only use the funds that are available in their bank accounts, the risk of overspending or slipping into debt is nil. Even more so, if one is using a prepaid Maestro card. In addition, deposits with Maestro are not only processed instantly, but can earn you a nice reload bonus each time you load money into your online casino account. Some of the most reputable web-based casinos in the world reward players who deposit with Maestro and Mastercard with 10% or 15% reload bonuses. William Hill is an example.
Disadvantages of Maestro Cards
Maestro cards have very few disadvantages. One of the drawbacks is that some online casinos accept only deposits via this payment solution, forcing players to look for alternative methods in order to cash out their winnings. Prior to processing a deposit with Maestro, players are recommended to first ensure this method is supported for withdrawals as well by contacting the casino's customer support representatives for information.
Some players have their Maestro cards declined altogether. It all depends on the policies of the bank that has issued the debit card. Some issuing banking institutions might decline Maestro transactions because their policy does not allow their cards to be used for online gambling purposes. Again, you can contact your issuing bank in advance and request more detailed information on this subject to spare yourself the unpleasant surprises when you attempt to process your first Maestro deposit.
Maestro/Switch Card
Average rating:
0 reviews