NETS is a leading company that has been providing payment solutions for more than 30 years, for its consumers in Singapore. The company was founded in 1985 by a consortium of local banks and since then it has become the first-choice to many merchants and consumers. Hundreds of people use the company's payment method on a daily basis as it is very secure and reliable.
The company has greatly contributed to the Singapore's success and growth over the past few years. It has managed to influence people's lives as its payment services allow its them to arrange the payment online instantly and securely. NETS took the first steps towards one big innovation in the online business and made it possible for its customers to make cashless payments.
Overview
NETS is one of the most commonly used payment methods in Singapore as it was designated as a national payment system by the Monetary Authority. The company's top but not only priority is to manage to satisfy all of its customers needs and requirements. NETS is a leader in the payment industry and many businesses rely on its services on a daily basis for the safety of their bank funds.
The company issues different types of cards in order to give its consumers the chance to make a payment in the most convenient for them way. NETS is part of the Asian Payment Network which promotes growth and help their members advance in a number of aspects. Thanks to it, NETS has become one of the most trusted companies on the market and in 2015 its transaction value reached the impressive number of 23 billion dollars.
Watch NETS Video
Security
As a well-established company, NETS takes great responsibility to make sure that its customers sensitive information is protected at any time. The company is committed to provide its clients with the needed layer of security and protection which are in accordance with the latest industry demands. This is of a great importance for every gambler who like spending their time playing online games. They can now rest assured that their personal details are under the strict protection of the company. The company also warns its customers that in order to manage to provide them with the required security, they need to make an effort and protect themselves from any potential threats as well.
On the company's website there are many useful tips how to reduce the risk for your personal data to be exposed publicly. At the same time, NETS provides its customers a secure environment for their financial data and assures that they will receive the needed high level of protection. The company has walked the extra mile for its customers' security and has taken even greater measures when it comes to data protection. It uses firewalls in order to provide a high level of protection to the company's inner system. Customers' data transmission is secured by the Secure Socket Layer communication which contributes to the company's big success. Moreover, all of the NETS users must be authenticated via password and username before they are given any authorised login access for the company's website. For even greater security, after a certain period of inactivity the internet portals will logout automatically.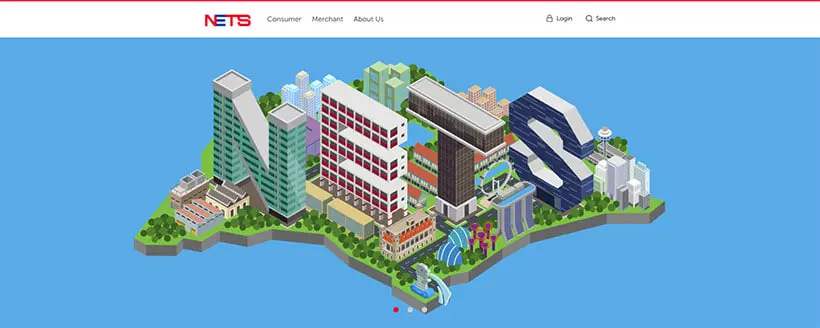 eNETS
NETS understands that online payment is slowly but surely becoming one of the most preferred payment methods. This is the reason why the company has developed its payment services in order to meet every customer's needs and to ease their lives. With NETS, paying online is secure and easy and it is the perfect payment solution for every busy person. The service has many flexible payment features such as authorisation and capture, virtual terminal, recurring and instalment payment plans and many more. Dedicated gamblers can now arrange the payments securely and efficiently, using the most preferred method.
Users can arrange payments online via one of the following methods – using any type of credit card such as Visa, American Express, JCB, MasterCard or via Internet Banking. As one of the fastest growing companies on the current market, users can view eNETS from their mobile device or their tablets. This makes it now possible for passionate gamblers to enjoy their favourite games and make payments from their mobile phones.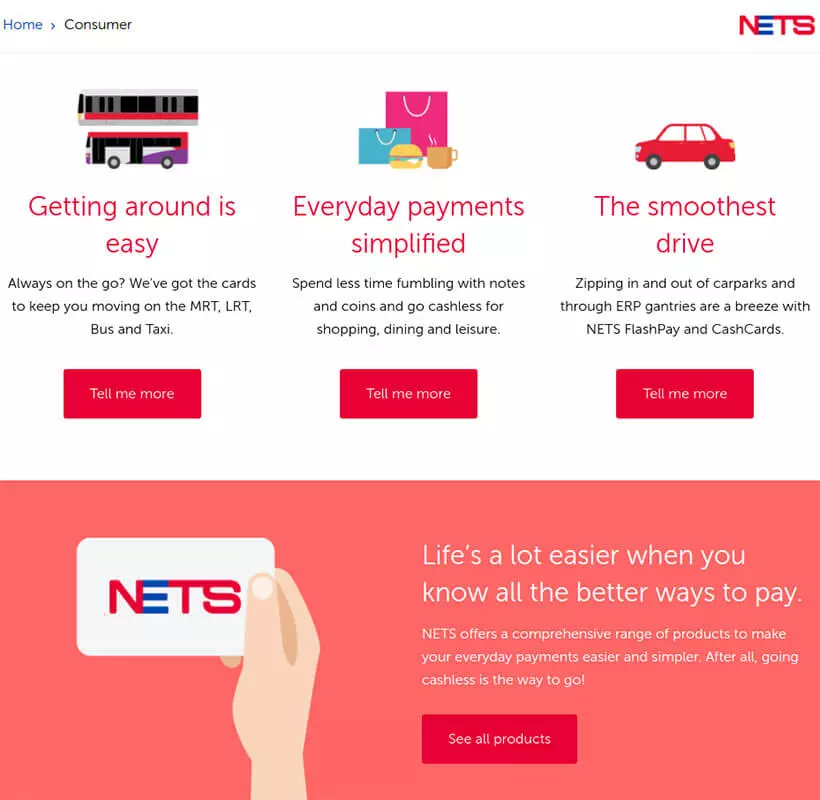 Support
NETS always aims at providing payment services which ease its customers lives and help them spend their time in the most efficient way. The company is always ready to assist its clients in a timely manner in case of any inquires or urgent matters. NETS users can get in touch with the firm over the phone, via email or can even visit the main office. Moreover, the company's website offers a section with FAQ which especially focuses on its customers needs and concerns. Throughout the years the company has had to gain valuable knowledge through experience and to create this FAQ section.
For its customers convenience, there are a number of application forms which can be downloaded from the company's website, depending on the particular inquire of its customers. For instance, if a user would like to apply for NETS services or a deposit refund, there are forms especially designated for this purposes. All that is needed is to fill them out and send them to the appropriate email address. In case of any complaints or urgent matters, its users know that they can rely on the company for assistance.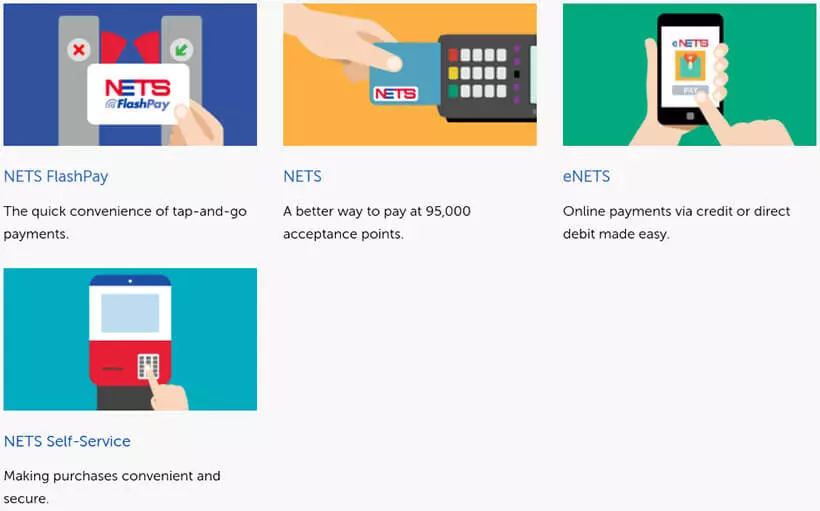 Conclusion
NETS is a leading company that aims at providing high quality payment services to its merchants and consumers. It has been on the market long enough in order to prove that it is reliable, efficient and professional. eNETS service enables its customers to make online payments safely, using their most preferred payment method. This payment method is chosen by many gamblers as it gives them the needed protection and at the same time the transaction process takes only a few minutes. They can make a better use of their time and pay online without any worries regarding their personal information.
Company Contact Details
Website: www.nets.com.sg
Phone Number: (65) 6272 0533 /reception/; (65) 6274 1212 /hotline/
Registered Office: 298 Tiong Bahru Road #06-01, Central Plaza, Singapore 168730
NETS
Average rating:
0 reviews