Credit and debit cards have become a widespread method to pay for online purchases due to the convenience they offer. Usually, payments via credit or debit cards are processed immediately, not to mention this type of payment is widely considered reliable and secure.
Considering the convenience this payment method offers, it is anything but surprising many gaming enthusiasts opt for using their credit or debit cards to fund their online casino accounts in order to play for real money.
In fact, credit and debit cards are widely accepted at a vast range of online gambling websites. In some cases, players who deposit via this method are also offered lucrative bonuses when reloading their casino accounts. Another reason for the popularity credit and debit cards enjoy at online casinos results from the fact players are rarely charged with fees for their transactions by the online gambling providers.
Credit Card vs Debit Card as Casino Payment Method
Both credit and debit cards are equally convenient, secure and time-efficient to use as a casino deposit method. But what is the difference between the two? The chief difference lies in where the money is pulled from. When a given player deposits via a debit card, the money is transferred directly from their banking account, while those, who use credit cards will have the funds charged to their line of credit. Thus, players who deposit with their debit cards may transfer only the funds they have readily available in their bank accounts. Using a debit card certainly enables players to keep tabs on the amount they spend playing online.
Credit cards, on the other hand, allow players to "borrow" the funds they transfer to their casino accounts, so to speak. However, they are expected to pay the funds off later on. This can be done right after they carry out the transaction. Paying over time is also an option, but in this case, an interest is involved.
Which one of the two types of cards players choose to use is a matter of personal preference. If you experience difficulties in deciding between credit and debit cards as a deposit method, the following article may prove to be helpful.
Watch Credit and Debit Cards Video
Which Brands of Cards are Accepted?
As this is one of the most widespread methods to boost your online casino balance, web-based gambling providers have adopted a variety of card brands. Below, you will find more detailed information on some of the brands, accepted by the majority of established web-based gambling operators.
Mastercard
Players, who own a card with the Mastercard logo on top will hardly experience difficulties in finding an online casino to play at. Mastercard is accepted in over 180 countries around the world and allows for safe and convenient payments, processed in a matter of minutes. Players, who wish to have a Mastercard issued can opt for a credit, debit or prepaid card, depending on their preferences.
One important thing to keep in mind is that some online casinos accept only deposits via Mastercard, so players would have to look for an alternative withdrawal method. However, many players opt for using Mastercard because most reputable gambling providers do not charge fees on transactions carried out with this method and some even offer reload bonuses for Mastercard deposits.
Visa
Along with Mastercard, Visa has become a standard method to deposit at hundreds of online casinos. There are thousands of financial institutions worldwide that are licensed to issue Visa cards to their customers. Additionally, there is a variety of products to choose from – you can apply for a Visa debit or credit card, but prepaid and virtual cards are also an option. Most players opt for using Visa cards as a deposit method, because of the exceptional security and time-efficiency they offer.
What is more, the majority of online casinos accept Visa cards for both deposits and withdrawals which certainly adds to their convenience. Acquiring a Visa card is easy as all one needs to do is contact their banking institution, ask for the type of Visa cards they have on offer, and apply for the one they find most suitable.
Maestro
Owned by Mastercard, Maestro offers the same level of security and convenience and is widely popular among online casino players seeking to boost their balance in a prompt and safe manner. Maestro offers two types of cards. The first one is a standard debit card which is linked to players' checking accounts at their bank, while the second one is a rechargeable, prepaid card.
Maestro cards are especially popular among European players and can be used to deposit funds and cash out winnings should the policy of the given online casino allow for Maestro withdrawals.
Diners Club International
Owned by Mastercard's affiliate Discover Financial, Diners Club International is yet another credit card service, which enables players to deposit funds into their casino accounts instantly. Being a credit card, it allows one to deposit now and pay off later on. There is one major difference between Diners Club and other brands of credit cards, though – Diners Club credit cards require players to pay off the balance each month. To a great extent, this works to players' advantage as it sets some sort of a limit and prevents them from accumulating too much credit and paying off at increased interest rates.
Yet, players from certain countries, like the United States, may not be able to use this brand of credit card to fund their accounts or cash out their winnings. Their transactions may be denied since financial institutions and credit card companies in the States utilise a special coding system to identify online gambling charges and block transactions to and from online casinos.
American Express
American Express ranks among the most recognisable credit card brands in the world. This brand is more suitable for high-rollers as its credit products generally have higher credit scores than those of other cards.
American Express offers a wide range of charge, credit and prepaid cards. While many web-based casinos accept American Express cards as a payment method, it is worth mentioning, the brand is not suitable for US players as some of them experience issues and have their American Express deposits rejected by banking institutions.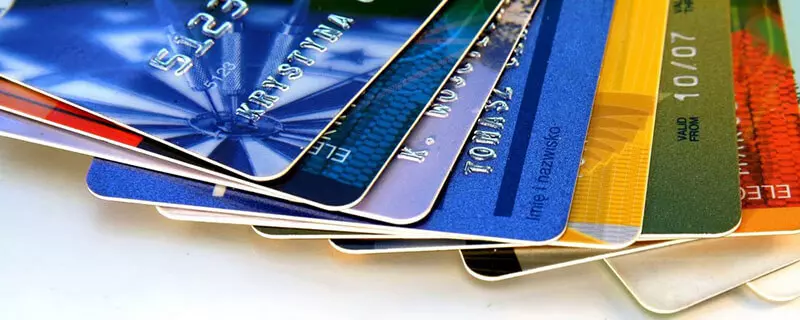 Depositing at Online Casinos with Credit/Debit Card
Depositing at online casinos via credit or debit cards works the same way, regardless of the brand of card one uses. If you do not have a credit or debit card, you can visit your banking institution and apply for one – the process typically requires a week or two.
Once you have acquired your debit or credit card, you simply need to log into your existing casino account and visit the Cashier section, where you will likely see Visa, Mastercard, and Maestro listed among the deposit methods. Once you select your brand of card, you are required to fill in its number, your name, the expiration date, and the 3-digit safety code written at the back. Of course, the sum you wish to deposit also needs to be specified before you verify and confirm the transaction. The money will be readily available in your casino account in an instant so you can start playing right away.
In many cases, established online casino operators do not charge their players for deposits carried out via credit or debit cards. Despite that, players may be charged with a fee for the transaction by their banking institution, so it is advisable to contact one's bank for further information.
Withdrawals with Credit/Debit Cards
Credit and debit cards can be conveniently used to withdraw money from one's casino account. Again, players are expected to enter their cards' number and expiration date, their names and the safety CVC or CVV number at the back. Do have in mind that, unlike deposits, withdrawals are not processed immediately and require several business days to complete. The exact number of days players will have to wait for the money to reach their bank accounts varies from one online casino to another.
And one more thing to take into account – before you initiate a deposit with Mastercard, American Express, or Diners Club International, make sure your online casino supports it as a withdrawal method as well.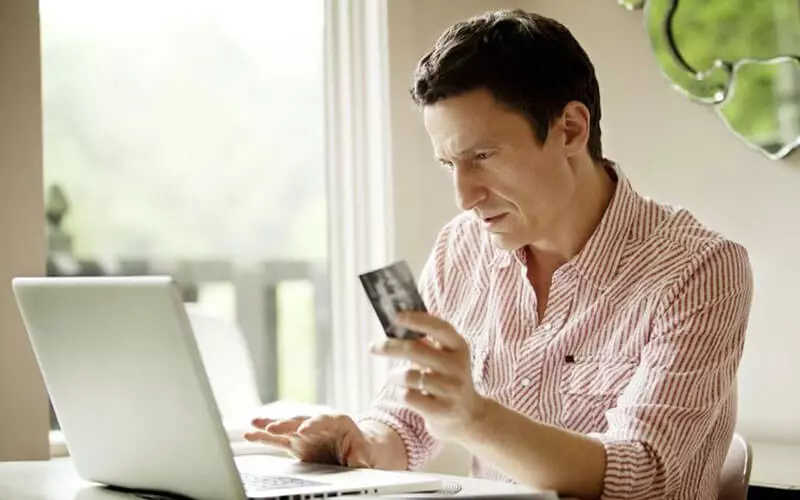 Security
Some players are reluctant to use their cards for deposits at online casinos because they are required to reveal some personal and financial information in the process. If you choose to play at a reputable and established online casino, however, you can rest assured the information you share is in good hands.
All renowned and legitimate casino operators use special SSL encryption to encode transactions and prevent unauthorised third parties from gaining access to players' sensitive information. Besides, if you are using a credit card and your details have been compromised, you can claim back the fraudulent spending from your banking institution or credit card provider.
Advantages of Using Credit/Debit Cards
There are plenty of reasons why casino players prefer to use credit or debit cards as their payment method. First of all, this payment solution is widely accepted by hundreds of online gambling providers, so one will certainly not experience difficulties in finding a casino to play in.
Processing a deposit via a credit or debit card is quite simple and the procedure takes only a few minutes to complete. Typically, the transaction is very swift, so you will be able to start playing for real money right away.
In addition, when using a credit card, you can transfer a deposit even if you do not have the amount in your bank account. Besides, many online casinos reward players with reload match bonuses each time they deposit with their credit or debit card.
Disadvantages of Using Credit/Debit Cards
One of the biggest disadvantages players from certain countries are faced with is that some financial institutions do not allow payments to be made to online casinos. Of course, it all depends on whether or not online gambling is legal in your country of residence – if it is, you are unlikely to face this issue.
Sometimes, players who deposit with Mastercard or Diners Club International may have to look for alternative payment solution to cash out their winnings as some casinos do not accept these cards for withdrawals.
One of the biggest disadvantages, when one uses a credit card to play online, is the risk of overspending as one practically uses "borrowed" money. Needless to say, debit cards are a more suitable option as they enable players to keep track on their spendings and have a specific limit – one can only spend the amount they have in their checking account.
Conclusion
Credit and debit cards are among the most popular ways to boost one's casino balance and are accepted by hundreds of web-based gambling providers. Players, who deposit with cards are often awarded reload bonuses, but the biggest benefit of using this payment solution is its time efficiency and convenience as deposits via credit or debits cards are processed immediately.
Prior to initiating a credit/debit card deposit, players are recommended to become better acquainted with their country's laws in regard to online gambling. Some banking institutions may decline processing transactions to and from online gambling websites if playing at web-based casinos is illegal in their jurisdiction.
Credit and Debit Card
Average rating:
5 reviews
Jul 21, 2017
I prefer using my credit card when I play in online casinos because otherwise, I will need to look for some other payment service I'm not quite familiar with. I use the same credit card for shopping and for gambling, but I've set my credit limit a little bit lower, so I don't overspend unintentionally. For utility bills and other payments, I have a separate card and I would advise other players to do the same. Also, casinos never charge me for deposits or withdrawals. On the contrary, they usually offer me reload bonuses, which is great because I can play with more than I've actually invested. Of course, I need to pay some annual fees, but they are insignificant really when I compare them to the benefits I get from using my credit card.
Jul 17, 2017
I have always used my credit card for depositing at online casinos because it's fast, safe, and it works every single time. Or so I thought. Last week, I find a new gambling site, which looked really fantastic, so I registered and once I received the verification email, I decided to make a deposit. They had a great welcome package for new players – 200% match bonus, plus free spins, but I had to make a real money deposit, in order to receive it. So, I opened the cashier page and entered my card details in the respective fields, but nothing happened. My card wasn't accepted, although it should have been. I waited for several minutes, repeated the procedure, and again, nothing. I checked all entered data, as well as all the information I found on the casino site – they claimed they accepted payments with this brand of cards. I called the support, but they were not able to assist me, so I'm really disappointed because this casino is one of highest rated on the Internet right now.
Jul 16, 2017
I have a credit card, which I use for everything from shopping online to paying my phone bills. But when I want to play for real money in an online casino, I always use my debit card, because I know I'm spending my money, not borrowed funds, which I will have to pay back later. For most people, having a debit card is like purchasing a prepaid card, but they are, in fact, two very different things. I can deposit into online casinos with both, but withdrawals can be transferred only to debit cards. The transaction is usually completed within 3 or 4 days and then, I can withdraw my money easily from the nearest ATM.
Jul 10, 2017
Gambling sites almost always offer some bonuses when you make a deposit with a debit or credit card. This is why I always deposit through my credit card instead of using some other methods like electronic bank transfers or e-wallets, which only make you share your banking information with third parties. I simply prefer paying directly with a credit card. It's completely safe, it's fast, and there are rarely any fees for processing a deposit or a withdrawal to a card. Once, a casino had a 2.5% processing fee for withdrawals and they overcharged me, asking me to pay £40 for a £300 withdrawal – more than 10% of the sum. I immediately contacted the customer support and I had to wait for almost a week until the issue was resolved. Apart from that misunderstanding, I've never had any problems.
Jul 10, 2017
I have a credit card, which I use for everything from shopping online to paying my phone bills. But when I want to play for real money in an online casino, I always use my debit card, because I know I'm spending my money, not borrowed funds, which I will have to pay back later. For most people, having a debit card is like purchasing a prepaid card, but they are, in fact, two very different things. I can deposit into online casinos with both, but withdrawals can be transferred only to debit cards. The transaction is usually completed within 3 or 4 days and then, I can withdraw my money easily from the nearest ATM.