One online payment method which grows in popularity more and more among players is Pay By Phone. Thanks to it, they have the chance to arrange the payment easily and securely which is the major reason why it is so convenient for them. Even though this service is provided by a moderately small number of online casinos, whenever it's available, it's worth a try due to the fact that it has proven to be very reliable and straightforward.
Players can take advantage of this payment method very easily as all it takes is to simply send an SMS or fill out the needed form. This way, they have the opportunity to sort out any pending payments in no time by adding them to their already existing phone bill. Another possible way for them to arrange the payment is if they already have available credit on their mobile account as it can be used to fund their casino account.
Overview
Pay By Phone has proven to be a very convenient method for players globally due to the fact that it processes their funds instantly. Thanks to it, they have the chance to arrange payments easily and securely and transfer money from and to their mobile balance. In order to do so, they can use various network providers, each one assuring high level of protection and discretion. This is the reason why this payment method is considered to be extremely efficient for casino players when it comes to funding their casino account.
This payment option gives them the opportunity to pay instantly for gaming services and products by adding their expenses to their phone bill. This way, they are able to make a better use of their time as there is no need to wait ages for the payments to be processed. Pay By Phone enables players to enjoy their favourite casino game more easily and have the needed piece of mind that their funds are highly protected at any point during the payment process.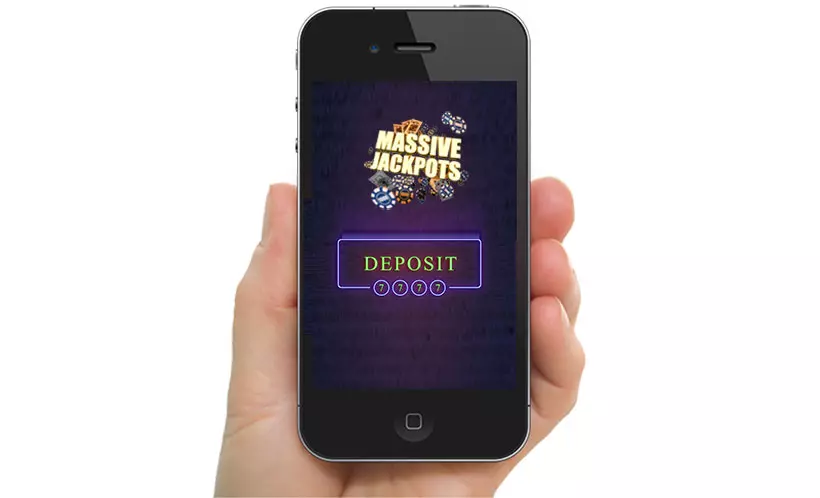 Pay By Phone Bill Process
As already mentioned, Pay By Phone allows players to easily arrange any payments in no time. The whole process is very straightforward and in comparison to the rest of the payment methods, it is rather simplified. All they have to do is to simply select this service and double check the details of their chosen online casino as well as the exact amount of the deposit. After that players only need to give their permission regarding the payment that is to be made and the mobile operator will take care of the rest. Depending on their preferred way to pay, the following procedure also differs. In order to clarify the process better, let's have a look at the two options players can choose from.
There are two ways to sort out any pending bills. The first one is to simply use the available funds from a pre-paid mobile account which can be also topped up at any time. This way, the money will be subtracted from the account and will be directly transferred to the online casino. Players also have the opportunity to use a second way which is to add the pending bill directly to their phone bill. Both ways have proven to be very convenient and most importantly secure.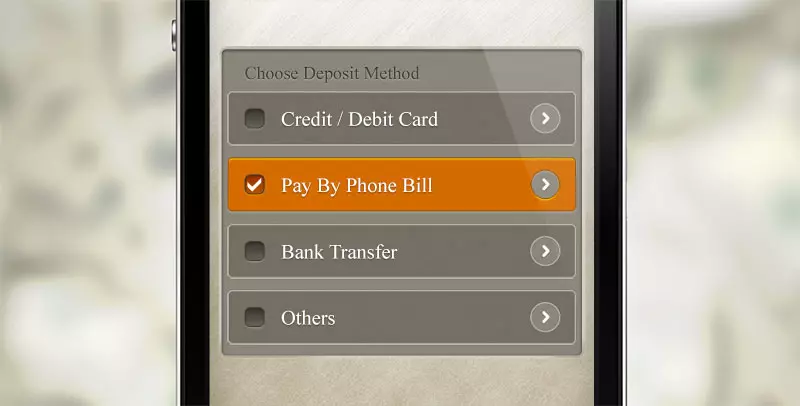 Pay By SMS Process
It is also possible for players to arrange the payment by sending an SMS which is just as simple and easy as it is to Pay By Phone Bill. All they need to do is to insert their number in their chosen online casino and send an SMS with the exact amount of the deposit that is to be made as well as other specific details regarding it, if needed. Players can expect an SMS in return, confirming that their payment has been successfully arranged.
Pay By Phone Benefits
Pay By Phone has a number of advantages which make it one of the most preferred payment methods for a number of players globally. Perhaps one of the best benefits this method has is the fact that it assures high level of security for their personal data. The reason why is that players don't have to provide any sensitive information as all it takes to use the service is to simply write down their mobile number. Furthermore, in most cases when this method is used, there are no hidden fees or any additional charges. Players pay only the amount of money they have deposited to their casino without anything on top.
This brings them the needed peace of mind as they know that their personal details cannot be exposed on the Internet as they haven't provided them in the first place. However, it is worth mentioning that players will be most likely required to give some sort of sensitive information when signing up in an online casino. Thus, they should be extra careful when they play online and do so in only reputable and well-established online casinos in order to prevent themselves from any potential threats.
Many other available payment methods that most of the online casino offer, can be also easily labelled as convenient and reliable. However, what makes Pay By Phone to stand out from them is the fact that it requires zero preparation and efforts but at the same time, it processes the payments just as instantly and securely. For instance, paying by e-Wallets requires to remember a password and other additional security information which burden the mind to a huge extent, especially if players have more than one account or use different payment methods. Moreover, in order to use them, the players have to take care beforehand and make sure they have loaded their accounts with funds.

Conclusion
Even though Pay By Phone is not as widespread as other popular payment methods, it can be found in some online casinos. Whenever players bump into an online casino that offers it, they can be sure that it is one of the most convenient and secure available payment methods. It is worth trying it due to its simplified process, instant transactions and high level of security, advantages which not many other payment methods can boast of. Pay By Phone gives players the chance to choose from two different ways of paying and sort out the bill in the most convenient for them manner.
Pay By Phone
Average rating:
4 reviews
Jul 19, 2017
For me, this service is very simple to use, safe, and quick. In addition, you don't reveal any sensitive information like banking or credit card data. This is crucial because your financial information can be stolen, even if you are playing at well-established, perfectly legitimate online casinos. Unfortunately, there is no way you can retrieve your winnings from the casino site with PayByPhone. I personally use a debit card, which I had to order for this specific purpose. I simply don't use it for anything else. Another important thing about PayByPhone is that it may not even be available to you – that depends on your mobile operator who actually processes the transactions.
Jul 15, 2017
I use this payment method because I don't want to deposit money into my casino account via a credit card. I am always extra careful when using my card online and I prefer not to pay with it for gambling. With PayByPhone there are no processing fees and the sum I deposit into my casino account is automatically added to my phone bill. It comes with its risks, though – the first time I used it, I was almost addicted to slots, so I deposited several times and when the time for paying my phone bill came, I was unpleasantly surprised. I had to pay an amount thrice as big as my usual bill, which was terrible. Still, it is a great option if you can control yourself.
Jul 9, 2017
I haven't played at many online casinos but those where I have registered offer PayByPhone as a deposit method. I use it for making deposits because it is easy and really straightforward to authorise payments via this service. It basically allows you to deposit using only your phone number. The amount of your deposit is then added to your phone bill and you pay it at the end of the month. Another method I've also used is to send an SMS with the exact sum of the deposit I want to make. The transfer is almost immediate and is totally safe, as well. The only disadvantage is that withdrawals are impossible and I need to use bank transfers.
Jul 6, 2017
This payment method is very easy to use, but unfortunately, few casinos offer it as a valid way to make a deposit. It also depends on whether your mobile operator handles such type of payments or not. For instance, I have a prepaid mobile account which I use when gambling online – I simply top up my balance with the funds from it. So far, I haven't seen a casino that allows withdrawals to be made via PayByPhone, but the deposits are really simple. There are also no processing fees associated with these transfers, which is great because all credit issuers, banks and other institutions charge every transaction with a percentage of its amount in addition to the annual fees. Overall, this is a simple and convenient way to top up your casino balance, but you will need an alternative method when cashing out.