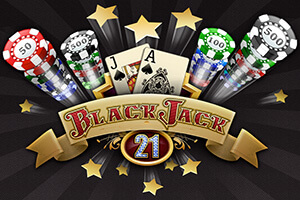 In order to master the game and leave the casino as winners, players should always follow a strategy and prepare themselves in advance for every possible hand they can get. Along with solid knowledge regarding the game's rules and probabilities, they should also have money management skills and discipline. Moreover, without setting loss limits and win goals, no matter how lucky they get, they are bound to lose everything.
The only way players can make a profit is if they focus on winning in the long term by applying their chosen strategy throughout the game. Even if they get a sequence of losing hands, it is essential not to give up on it as what really matters is to manage to win the majority of the hands, not all of them.
Regardless of what strategy players will choose to follow, their decisions should be always based on the dealer's up card along with their hand's total value. It is really important to decide which move is the best according to those two factors as after all players compete against the dealer. Regardless of how obvious this may be, there are still lots of gamblers around the world who constantly misplay their hands due to the fact that they fail to pay the needed attention the up card deserves.
Top Online Casinos