Blackjack is one very popular casino game that many players enjoy regularly. It is both very challenging and exciting because they can change the course of the game by using their skills and knowledge. It gives them the chance to make a profit in the long term despite the built-in advantage of the casino. This is the reason why blackjack, along with its many variations, grew in popularity so much and it's the favourite game of many passionate players.
Nowadays more and more casinos offer a wide range of games online, including Blackjack in order to meet players' needs. It has never been so easy and accessible to enjoy it on the go whenever they want. The online reputable casinos changed the way online gambling was perceived as most of them provide world-class games and high-level of protection to its customers all the time.
Thanks to the Internet, players have the chance to enjoy their favourite game at any time and place and experience a whole new way of playing it. However, there's one thing that is even more exciting than playing online and that is participating in an online Blackjack tournament. Just like the great number of variations this game has, there are many different types of tournaments as well which players can choose from. Regardless of their category, all of them are very interesting and enticing and give players different opportunities and experience which is the reason why they are worth participating in.
Just like the great number of variations this game has, there are many different types of tournaments as well that players can choose from. Regardless of their format, all of them are very interesting and enticing and give players different opportunities and experience. This is the reason why they are worth participating in.
Blackjack Tournaments Rules
The rules of Blackjack remain the same and players still compete against the dealer, however, not only as this time the rest of the participants in the game are also their opponents. Whenever they play in a Blackjack tournament, their main aim is to get as much chips as possible as the winner is determined this way. Such events have an entry fee which players need to pay in order to participate in them. When they do so, they will get a certain amount of chips to start the game with.
Depending on the type of tournament, it can consist of one or more rounds. The time for each round or the number of hands permitted can also vary. During the session, the game is conducted in the same way as usual and players should make their decisions based on their hand's total and the dealer's upcard.
It is worth noting that there is one difference in these competitions regarding the players' turns as they perform their moves at different sequences every time. The reason for this rule is that this way they don't have to make their moves, taking into account the rest of the players' decisions.
Every competition ends in different time and way, depending on the category it falls into. For instance, if players participate in an Elimination tournament, as the name indicates after every round is played the person with the least amount of chips collected will have to withdraw from the game. It is worth mentioning that the rules of these events can differ from one casino to another and it is best to double check them in advance.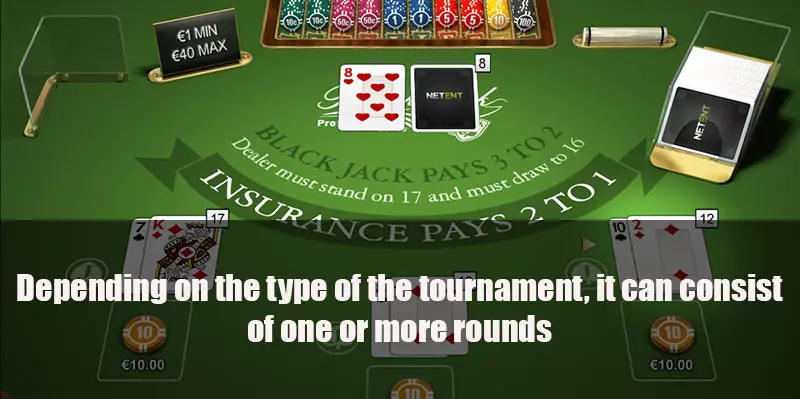 One of the peculiarities of blackjack tournament play is that the losses of participants are restricted to their entry (and possible re-buy) fees. This is not so in classic house-banked games where there is no cap on players' potential losses. Basically, you can continue playing (and potentially losing due to negative variance) as long as you have money to fund your session bankroll with.
Another essential thing to consider is that blackjack tournament players, at least the successful ones, are well-familiar with basic strategy. This is because they often have to make adjustments to some of the correct strategy plays to gain an advantage over their opponents.
One example is doubling down for less in certain situations, which is never a good idea in house-banked blackjack according to basic strategy. In tournament blackjack, however, doubling for less is done primarily during the final hand.
Different Tournament Formats in Blackjack
The most typical format for blackjack tournaments is the elimination format, with only one to two contenders from each table advancing to the next round. All contenders are granted the same amount in chips at the start of a round. Depending on the tournament and where it takes place, the contestants might use live chips or chips intended solely for tournament play that have no real-money value.
Also, elimination tournaments comprise a specific predetermined number of rounds (usually no more than five), with a single round normally lasting for 15 to 30 hands. Another aspect of blackjack tournaments that distinguishes them from house-banked games is the order in which cards are dealt to the players.
In conventional blackjack, the dealer makes two passes around the table, starting with the player in the leftmost seat and proceeding to the right. This is not the case in blackjack tournaments where a button is used, similarly to poker tournaments.
Said button rotates around the table to indicate who the first-base player will be during a given hand. This is because the participants who must post their wagers and play their hands earlier during the round are in a disadvantageous position, compared to those who bet and act last.
The Non-Elimination Format
Non-elimination tournaments are another common format. These are similar to elimination tournaments, the only difference being the objective of players is to earn the highest amount in chips within several rounds. There is usually a leaderboard that displays the chip counts so that participants know how much they must gain in chips to catch up with the leaders.
Sit 'n' Go Tournaments
Online blackjack tournaments are also available in the sit 'n' go format where normally six players must sign up before the competition commences. The tournament starts immediately after the required number of participants have registered and is held within a specific timeframe. You will not be allowed to join if the needed number of players has already bought in.
Mini and Major Tournaments
Some online casinos hold the so-called mini blackjack tournaments on a regular basis, sometimes every day. The entry fees are typically rather small. Tournaments of this type rarely last for more than a single day. Their prize pools are normally lower at £2,000 or less. This is not the case with major tournaments where participants must pay higher entry fees upon registration to compete for a portion of larger prize pools.
Finally, there is the live-money tournament format where the chips you buy in and play with have a monetary value. Respectively, top finishers get the chance to exchange their chips for real cash at the end of the tournament.
Here players are putting their own funds at risk when they decide to wager the maximum or go all in. Tournament rookies are advised to refrain from participating in live-money tourneys and play for smaller stakes until they build up sufficient experience.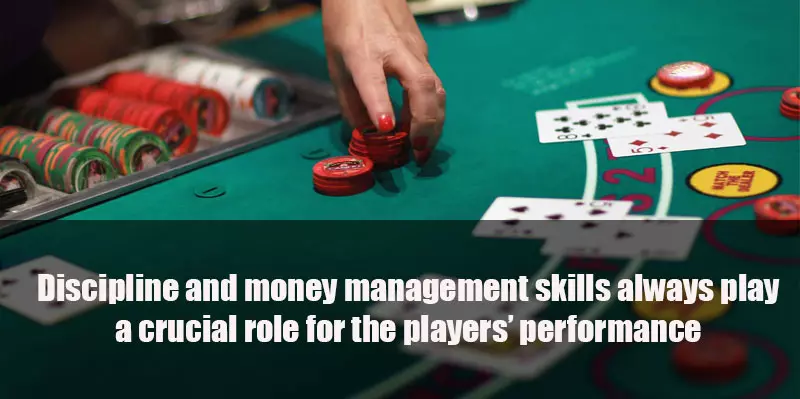 Tips for Online Blackjack Tournament Players
It is essential to remember that blackjack tournaments require a different approach compared to conventional house-banked games. This is because here your goal is to earn more chips and beat other players rather than beating the blackjack dealer. Furthermore, you will often have to misplay some hands and deviate from proper basic strategy to overtake your opponents.
To start with, tourney beginners must get well-acquainted with tournament rules, or else they risk disqualification or expensive playing mistakes. When playing online, you should absolutely go through your chosen tourney's ruleset to learn about the table limits, the number of hands played, whether late surrendering is an option, and how many participants can advance per round.
Furthermore, once you read the rules and etiquette, be sure not to violate them. One of the things to avoid is called string betting. This is when a player grabs several chips in their palm and then drops them one at a time in their corresponding betting box/circle.
The rule of thumb is to post all chips you want to wager during the round all at once. Our advice is to stack your chips in advance and keep them next to your betting box so you can readily slide them into the box when needed. When one is string betting, normally only the first chip to hit the betting box is considered valid. The rest of the chips are returned to the etiquette violator.
Another etiquette violation tournament rookies must avoid is conversing with spectators during the last round of play. The vast majority of tourneys even prohibit you from conversing with your opponents during the last round.
Learning to count chips quickly and accurately is another useful skill of a successful blackjack tournament player. This is valid for counting both your chips and those of your opponents. This knowledge enables you to size your bets more adequately in relation to other participants' current bankrolls. Another useful skill is understanding when to raise your wager, keep it the same as your opponent's, and when to wager the table minimum.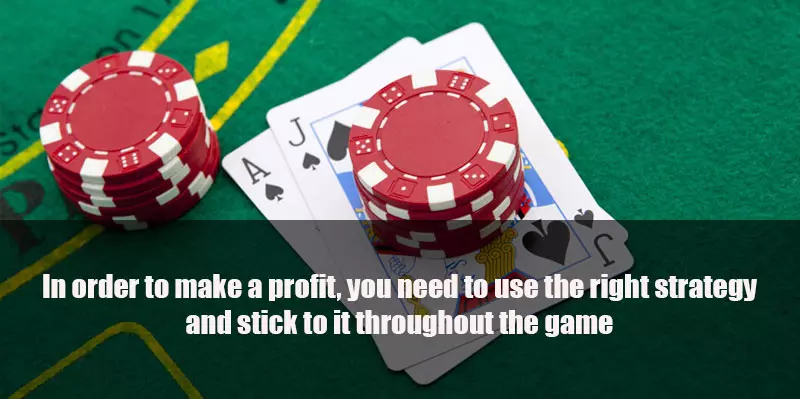 Tourney players must also acquaint themselves with the importance of betting position. As previously explained, the participant who acts first is at a severe disadvantage, which is why the dealer rotates the button after each round of play.
Once you see who acts first, you must try and determine what your betting position will be during the tournament's final round. Provided that you end up in the button position, you will have to play more aggressively throughout the tourney to build up a commanding lead during the final hand.
Provided that you trail behind the tourney's leader, you can attempt to catch up by placing a couple of large wagers rather than making several smaller bets. However, this course of action is not recommended when one is in the button position.
Another approach when you need to gain on your opponents is wagering opposite to the current chip leader. During the early stages of the tournament, you make larger wagers when the leader is betting small and vice versa.
During the final hand, you should strive to pour more money into your hand to try and overtake the current leader. One way to achieve this is through doubling. In blackjack tournaments, participants would often deviate from basic strategy and double down regardless of their hand holding. There are even known cases of players doubling on their blackjacks (eg. A-Q) and winning entire tournaments in the process.
Benefits of Participating in an Online Tournament
Apart from the benefit that players can participate regardless of their location, there are other advantages that blackjack tournaments can offer. One of them is that when playing over the Internet, the many distractions that the casinos' setting provides don't exist. Gamblers are able to focus more and therefore, make better choices. Moreover, any reputable casino nowadays ensures a high level of protection and security, which gives players the needed peace of mind.
Many online casinos organise tournaments regular basis which is very convenient for the players as they can plan their time ahead and decide where and when to take part in them. Also, these events give them the opportunity to enjoy their favourite game online and make bigger profit out of it. There are many great prizes which can be won, if players apply their chosen strategy correctly and have the needed skills and knowledge.
Perhaps the biggest advantage associated with tournament blackjack is that the house has almost no edge over the players in this case. The prize pools normally comprise the entire sum players have contributed in the form of buy-in fees. Well-versed tournament players can gain a massive advantage over opponents of less experience, skill, and tournament knowledge.
Additionally, many online blackjack tournaments offer good value to players, with some of them returning all buy-in fees as prizes. You sometimes can win a substantial portion of the prize pool in exchange for paying a relatively nominal entry fee. In some cases, the house would even pour in extra money into the prize pool as an additional incentive to attract more players.
Another merit of participating is that players' losses are restricted to the amount they have bought in for. This is not the case in standard house-banked blackjack where you can always dip into your pocket for extra money to replenish your dwindling bankroll.
32Red Online Casino Tournaments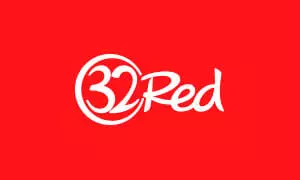 32Red is among the online casinos which offer interesting Blackjack tournaments which players can take part in on a regular basis. All that it takes in order to participate in them is to simply download the casino app and find the section with the available tournaments. 32Red have especially developed it in order to make sure that players will be able to join the event in time and enjoy it without any obstacles.
The online casino offers three different types which players can choose from – $500 Blackjack Attack, Survivor Blackjack Tournament and Freeroll Blackjack Tournament. Each one of them gives gamblers a different level of excitement and challenge which makes them worth a try. It is also possible to see when a particular event is scheduled for, its prize pool and type which provides them with the opportunity to prepare in advance.
Bet365 Online Casino Tournaments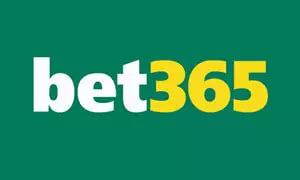 Bet365 is not an exception when it comes to providing players with the opportunity to participate in online casino competitions. They can take part in such events using their mobile device which is extremely convenient as it gives them the chance to play whenever and wherever they want. The amount of money that can be won differs and it depends on the place, players finish at the end of the event.
The casino offers prizes to participants who finish at least 25th, of course they are not as big as the prizes for the first places but it is still an incentive for being a part of this competition. Just like any other tournament, this one also has its regulations and requirements which should be taken into account prior to playing. For instance, if players win a prize, they need to consider the fact that it will be calculated in accordance with the casino's currency multiplier table.
Betsafe Online Casino Tournaments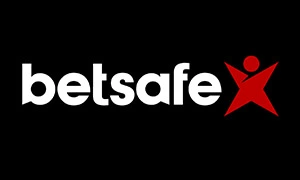 Betsafe is one of the most famous online gaming suppliers worldwide and as such, it gives players the opportunity to take part in Blackjack tournaments and experience one more exciting side of the game. Its prizes are very rewarding and enticing and they appeal to a huge number of players. They can vary depending on the event and thus, it is always best to double check them prior to enrolling.
Some tournaments can last for a couple of days whereas others are just for the day. Players can also have a look at the minimum rounds required for a particular event to get a general idea of its length and type. They can enjoy their favourite game and compete against not only the dealer but also against other players from the comfort of their home. Moreover, Betsafe uses cutting-edge technologies that ensure high levels of protection for all of its customers.
Conclusion
Blackjack online tournaments are a great way to experience one different side of the game and compete against other players as well. It allows gamblers to put their skills and knowledge to the test and prove what they are capable of. Moreover, when playing on the internet, many of the distractions in brick and mortar casinos are not there which gives them the chance to apply their strategy more easily and make better choices for their moves and bets.