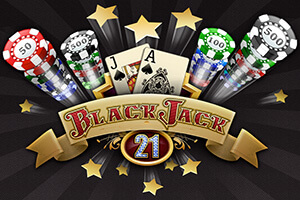 Blackjack is a game of skills and as such, it allows players to predict to some extent the outcome of their choices and moves. In order to win in the long term, they need to acquire the needed knowledge and skills and do their best to improve their game every time they play. However, it should be noted that regardless of all the strategies and useful tips players may know, after all gambling is gambling and there is no guarantee about the outcome of a particular hand. No strategy promises that they will inevitably reach the desired result, however the right approach increases their chances of winning significantly and this is what makes Blackjack so interesting and exciting.
Important Things to Consider About Blackjack Odds
One of the first things, new players should look for when deciding what to play, is the game's odds and probabilities. Many people often choose to try their luck on Blackjack due to the fact that in most casinos the odds of winning are in favour of the players. However, what needs to be taken into account is that the game's outcome can be predicted to some extent only on the condition that they apply the basic strategy correctly and have the needed skills and discipline. Otherwise, the game becomes just like any other casino game where skills and knowledge make no difference.
Top Online Casinos