Knowing how to proceed in a particular situation is crucial for players who want to make the most of every game. One of the hands they are certainly bound to get is the so called soft hand or in other words whenever they have an ace valued as eleven and another card. Such hands are often misplayed as most of them place the players in a very tough position. Thus, it is essential for players to get familiar with every possible hand they can get as this will allow them to be prepared in advance and know what moves are their best choice.
It is also worth mentioning that along with great understanding of the game and a good strategy, they need to be extremely disciplined in order to manage their bets successfully. The only way players can win in the long run is if they play every time according to their chosen strategy and stick to it throughout the course of the game. It is very important for them to know what move they should do next and what will be its possible outcomes.
Top Online Casinos
Best Move for Soft Nineteen and Soft Twenty
Soft nineteen and soft twenty are hands which many experienced players hope for when playing Blackjack. Soft nineteen is called when they have an ace and an eight in their hand and soft twenty – ace and a nine. In order to make the best possible decision, players always take into account two things – the total of their hand and the dealer's up card.
However, the strategy for these two soft hands is the same regardless what is the dealer's up card which is extremely convenient and easy to remember. In cases whenever players have soft nineteen or soft twenty, they need to stand against any of the dealer's up cards – from two through ace.
Soft 19 and Soft 20 Basic Strategy Chart
Players' Hand
Dealer's Up Card
2
3
4
5
6
7
8
9
10
Ace
A-8
S
S
S
S
S
S
S
S
S
S
A-9
S
S
S
S
S
S
S
S
S
S
Reasons To Stand With Soft Nineteen and Soft Twenty
The reason for the above mentioned strategy is that these two soft hands put players in a very favourable position and choosing any other move instead of standing will simply ruin their decent total value. In order to make the most of it, it will be best for players to stand and don't get any other cards if they don't want their hand's total value to be affected.
Moreover, having in mind that the average winning hand is 18.5, whenever players have soft nineteen or soft twenty they have all that is needed to accomplish the desired win. There is no point in undertaking any further actions to improve it as the chances that it will result in something worse are rather high.
Such situations are bonanza for players and they need to make the most of them every time they have the chance to. Soft nineteen and soft twenty put them in a very advantageous position and give them the opportunity to build their winnings. Thus, in such cases it is best to keep the decent total value they give players by simply choosing to stand.
Of course gamblers have the power to decide which is indeed the best move they can make in a particular situation, however the odds that such hands can be improved are very low and it is simply not reasonable to take the risk. There are many other cases where risky decisions cannot be avoided so it is best for players to refrain themselves from doing so whenever they can.
When the Dealer's Up Card is Weak
Some players, among whom can be very experienced ones, might wonder why doubling down is not a good option in the cases when the dealer has a weak up card. The statement that players should double down whenever the dealer is in an unfavourable position is true, however only on the condition that their hand is also weak.
Whenever players find themselves in a situation where they are dealt with a good hand such as soft nineteen or soft twenty, their only choice should be to stand even if the dealer's up card is three, four or any other weak card. The total value of their hand is sufficient against any of the dealer's up cards.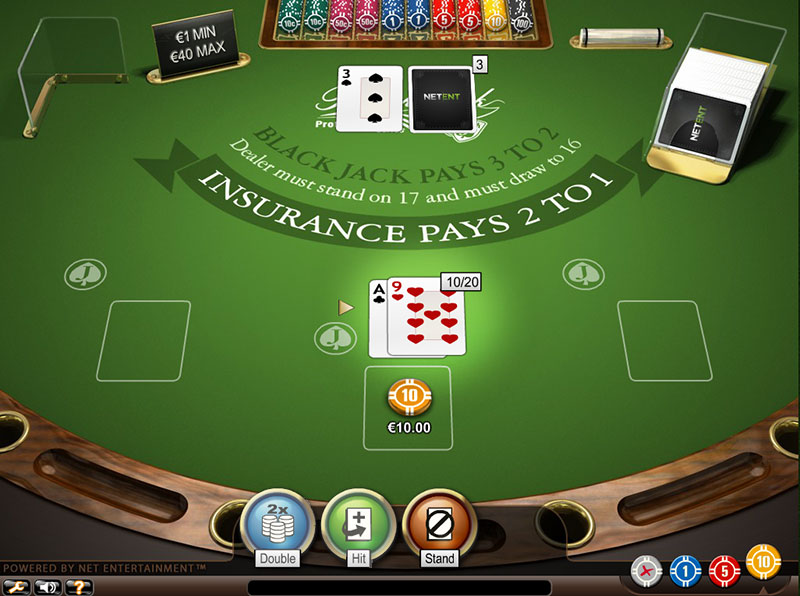 Benefits of Having Soft Hands
Whenever players have soft hands, there are a few useful things which can help them make better choices and understand the reason behind every move a particular strategy suggests. One of them is that if they have an ace and any other card in their hand, players cannot go bust as whatever card they draw they can always use the flexibility the ace gives them and change their hand value accordingly.
However in cases where players are lucky enough to get a soft nineteen or soft twenty in their hand, any other move than standing will only ruin these hands' decent total value. Players need to bear in mind that soft nineteen and soft twenty hands are sufficient to win as the chances that the dealer can beat them are very low.
Conclusion
As already mentioned the most misplayed hands are the soft ones as many players aren't familiar how to play them or even what the term refers to. It is really important to acknowledge the fact that without any clue what a particular hand can lead to, there is no chance they can win in the long run. A reliable strategy should be used if they want to understand why a particular move has the following outcomes.
Hand soft nineteen and soft twenty place players in a very favourable position as their total is above the average winning hand and the ace gives them the ability to change their hand whenever they want. In such cases, there is no need to do that as these hands' total value is already decent enough. The best possible move players can make is to just stand and see how the game unfolds. It is very likely that their hand will be winning as the dealer won't be able to beat it. Thus, players need to take advantage as much as they can whenever they have such hands.