Blackjack is one of the most played casino games of all times and it's also known as twenty one due to the fact that this particular number plays a crucial role for the game's objective. It is offered by almost every casino all around the world which makes it extremely convenient for the players as they can enjoy it everywhere they go. So far, the game's origin remains unknown and the first written evidence of it was found in the 17th century.
Blackjack grew in popularity so much because unlike many other casino games, it can be won with the right strategy and skills. It is true that it requires the most preparation and knowledge of all games but players can be sure that all of their efforts and time will be worthwhile. The more they practise this game, the better chances they have of gaining advantage over the opponent which in this case is the casino. This is the reason why there are a number of different strategies, they can learn and try which makes the whole game extremely interesting and challenging.
Top Online Casinos
Overview
Even though many people are familiar with the basic rules of the game, only few know what it takes to win. Lacking the right strategy and knowledge, many players fail to understand how Blackjack actually works. Despite being one of the hardest casino games of all times, it is also one of the most popular ones. The reason behind this is quite simple, as already mentioned, Blackjack is so much more than just basic rules and card decks. What also contributed to its great popularity in the past was the fact that the public sector drew a lot of attention to it by publishing a number of interesting stories and news which attracted a lot of players.
The Origin of Blackjack Strategies
Among the people who saw a deeper meaning in Blackjack were the mathematicians Julian Braun and John Scarne who dedicated a considerable amount of time in studying how the game actually works. They took into account even the smallest details of the game and observed in what way every different move changed the course of the game. As a result, they created many strategies and theories which allowed them to predict to some extent how the game would unveil further. Even though Mr Braun and Mr Scarne were not gamblers, they managed to make a number of findings which greatly contributed to what we know today about Blackjack.
Their theories were the proof that the game follows a particular pattern and therefore, it can be guided and influenced using an appropriate strategy. This is one of the reasons why the decks in the game were increased a few times as many of the casinos started losing money due to these findings and this was an attempt from their side to prevent strong players from beating the game. The secret that lies behind every useful strategy that has ever been developed is in the odds and probabilities of the cards. In order to be able to apply any of these strategies correctly, it is essential to understand its principles and know it inside out.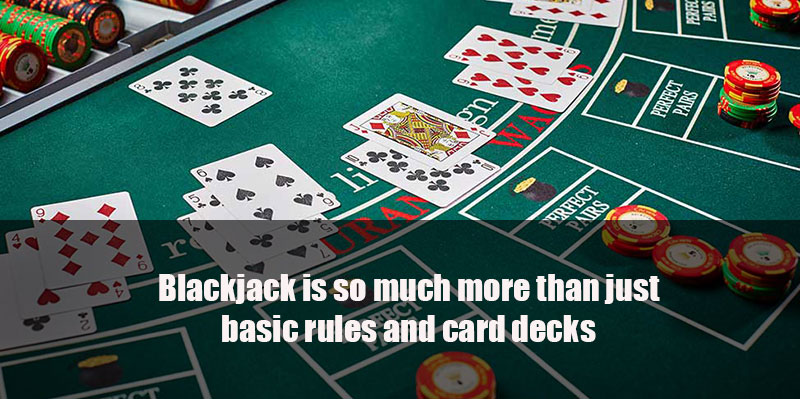 What It Takes To Win
In Blackjack every decision matters greatly because every move players make affects the game in such a way that it can change its course completely and lead to a different ending. The possibilities of the card combinations are just endless and if players want to win they need to think ahead to the next turn of their opponent. In order to become winners, they need to be extremely prepared and take into account the following things prior to entering the game: their bankroll, money management skills and acquired knowledge. Of course, Blackjack is a casino game and as such, there isn't any universal formula that will inevitably guarantee the desired success.
Also players need to bear in mind that in order to accomplish their goal, they need to have a decent bankroll. A lot of people view Blackjack just as the rest of the casino games – a chance to win big if they get lucky and thus, there is no need to have a decent bankroll beforehand. Unfortunately, this game doesn't work like that and many people find this out at worst by losing a substantial amount of money.
However, it is worth noting that having a decent bankroll doesn't determine whether players will win or lose but it simply indicates what amount of money they have the chance to win. Moreover, discipline and money management skills always play a crucial role for the players' performance and shouldn't be underestimated in any case.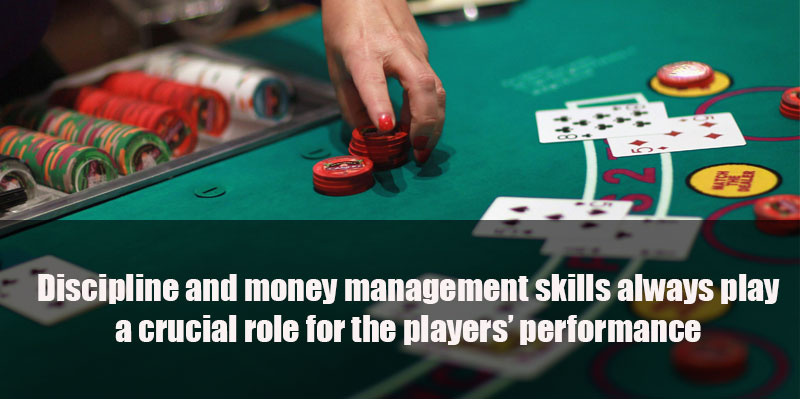 Important Things to Consider Before Playing Blackjack
Relying completely on luck while playing Blackjack is not only a waste of time but also money. This is why it is highly recommended before players enter the game to set their win goals and loss limits. By doing so, they don't risk surpassing them which can also help them develop better discipline and learn how to resist the temptation to continue. It is indisputable that Blackjack requires a solid bankroll, however, the amount players can start with is not strictly set but it directly reflects every decision they make throughout the game.
Conclusion
Players need to remember that there are a few things that are essential and must be considered prior to playing, if they want to win in the long term. In order to do so, they need to know the rules by heart, have a good bankroll, strategy and skills. It is highly advisable to acquire all the needed knowledge and know a strategy backwards and forwards as this is the only way to win in the long term. Blackjack is the perfect casino game for adventurous players who like to challenge themselves by putting their skills and knowledge to the test and at the same time they have the chance to make a profit while having fun.