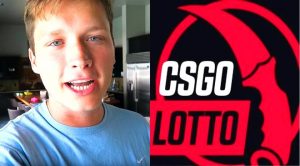 Two YouTube personalities – TmarTn and ProSyndicate – have been implicated in a scandal related to the Counter-Strike: Global Offensive – an online shooter game that has been developed and is currently run by Valve. According to accusations, the two of them have been illegally promoting a game's weapon skin gabling website to their audience that is currently estimated to more than 13 million subscribers.
Both TmarTn and ProSyndicate have uploaded a large number of videos demonstrating how they successfully gamble on their website CSGOLotto. The website is said to currently allow even under-aged players of Counter Strike to place bets on real-money world monetary value weapon skins thanks to a loophole it exists in.
The pair TmarTn and ProSyndicate with real names Trevor Martin and Thomas Cassell respectively, has been revealed to own the above-mentioned website. The discovery was made by the YouTube personality HonorTheCall and the news was spread by h3h3Productions. The allegations against the two men are related to them using their YouTube channels to advertise and promote the website which President and Vice President they currently are, without disclosing this information.
Up to date, Trevor Martin has about 5 million subscribers in YouTube across his two channels, and Thomas Cassell has 9 million, which makes the overall number of YouTube subscribers reached by the pair more than 13 million.
Their website CSGOLotto offers Counter Strike players the opportunity to gamble on real-money weapon skins they have won in the so-called loot crates which are dropped in the game at random and which could be estimated to thousands of dollars. The loot crates could be opened by players with special keys that are bought for about $2.50 through the digital sales platform Stream, which is also owned and run by Valve.
The website of TmarTn and ProSyndicate provides Counter Strike players, including under-aged ones, with the chance to gamble these skins against other players pretty much the way the chips in a casino are. Then, a winner is decided by a Random Number Generator. CSGOLotto's owners, however, have been promoting this feature in their YouTube channels without actually disclosing they own the website in question for a few months.
The pair is expected to issue an official statement on the case. At the same time, Valve which owns and runs Counter-Strike: Global Offensive has removed its statement warning its users to stay away from CSGOLotto website, which caused the controversy.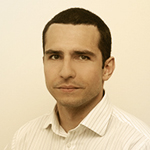 Daniel Williams has started his writing career as a freelance author at a local paper media. After working there for a couple of years and writing on various topics, he found his interest for the gambling industry.