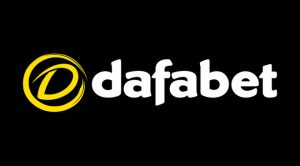 The leading eGaming operator Dafabet has officially announced that a new sponsorship deal was signed with Sunderland AFC. According to the online gaming operator's statement, the two parties agreed Dafabet to remain the main sponsor of the Black Cats at least until 2019.
The partnership between Sunderland AFC and Dafabet dates back to the summer of 2015, and will make the latter one of the principal partners of the football club that have served it the longest.
Thanks to the partnership with the online gaming operator, Sunderland has managed to launch a Chinese language website in order to expand its presence in Asia, which has been one of the key markets of Dafabet, along with the UK. On the other hand, the latter have also drawn some benefits from the fact, as the Premier League is currently the most-watched football league worldwide. Dafabet will also have their name emblazoned on the players' shirts for the upcoming three seasons.
Dafabet also revealed that undertaking some fan engagement activities will come as part of the contract. This initiative will start with the gift of a large crowd-surfer flag to one of the football team's fans group. Currently, the club's fans are given the chance to vote online what flag design they like most.
The Commercial Director of Sunderland AFC Gary Hutchinson commented on the contract, saying that the eGaming operator had great attitude not only to the game, but to the football industry as a whole. He also shared that the partnership of the two parties had gone on a global level over the time of their collaboration. Hutchinson also explained that the football team would be glad to work with Dafabet in the longer term, especially taking into account the increased growth opportunities.
On the other hand, Dafabet's Head of Sports Marketing and Sponsorship John Cruces also commented on their deal with the football club, saying that everyone in the company is quite satisfied with the partnership extension. He also revealed that the deal had been actually agreed a while ago and that working together and achieving common goals is what Dafabet loves best.
Cruces also determined the extended contract with Sunderland as an important step for the operator because of the fact that the football club had already helped the brand expand and consolidate presence globally amid the busy summer they have been having to date.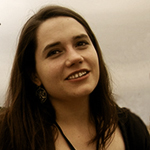 Olivia Cole has worked as a journalist for several years now. Over the last couple of years she has been engaged in writing about a number of industries and has developed an interest for the gambling market in the UK.