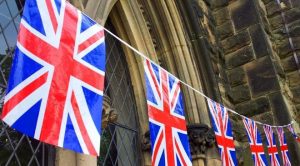 The Gibraltar Betting & Gaming Association (GBGA), which is the trade association of the local gambling industry, has been primarily focused on putting an end to the stakeholder concerns which followed the UK's referendum decision to no longer be part of the European Union.
Up to date, the Gibraltar Betting & Gaming Association is the industry body that officially represents about 20 European web-based betting operators, all of which are currently based there. It has officially announced that the governance of the British Overseas Territory remained fully committed to keeping its presence in the gambling industry and will do everything possible to maintain its current gaming framework and business operations.
There have been some comments on the eventual impact that UK's BREXIT decision would have on the Gibraltar gambling business. According to some industry experts, the territory would probably be hurt after losing the EU and EC laws and business provisions, which would undoubtedly inflict a massive damage on the gambling regulations and industry in the region.
As a matter of fact, Gibraltar is to be the first UK territory to reveal its referendum results. The overseas territory was reported to have voted 94% in favour of the country remaining part of the EU. Currently, more than 4,000 gambling industry employees are based there, which is a proof that the gaming business segment is the territory largest employer to date.
In addition, over the years Gibraltar has become the operational home of more than 30 web-based betting operators due to the UK independent territory's full membership to the EU plus the low corporate taxes. Currently, some of the leading betting operators worldwide, such as 32Red, bwin.party, BetVictor, etc., are based there.
Still, the gaming industry in Gibraltar has been acting bravely, regardless of the intimidating question related to the UK independent territory's future after the BREXIT decision. Much speculation over the fate of the Gibraltar-based online betting companies has been prompted after the referendum, because after the country's EU exit these firms are to lose access to EU markets in theory.
The Gibraltar Betting & Gaming Association has officially announced that there had been talks with the currently active betting operators and stakeholders in the region. It also explained that there was no change in the ongoing situation concerning both the legal and political framework that the operators are required to comply with.
The Association also said that the impact of the UK BREXIT in many European countries would probably be minimal thanks to the fact that most countries have different regulatory rules and gambling legislation and require special licenses from the operators in order to allow them operate there.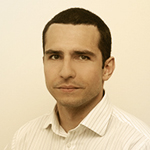 Daniel Williams has started his writing career as a freelance author at a local paper media. After working there for a couple of years and writing on various topics, he found his interest for the gambling industry.