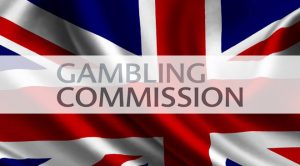 According to the statistics regarding the regulated gambling industry in the country to the end of September 2015 that has recently been released by the UK Gambling Commission, the gross gambling revenue generated on a yearly basis was estimated to £12.6 billion. A total of 29% percent of it was generated from Internet gambling operations.
When the calculations were made, the remote gaming data from the period of 11 months between November 1st, 2014 and October 31st, 2015 were taken into account. In comparison, the previous report of UKGC covered only the five months from November 1st, 2014 to March 31st, 2015 as the UK laws were altered at the beginning of the above-mentioned period.
On the other hand, the UK Gambling Commission reported that the wagers generated from sports betting were estimated to £9.520 billion, which makes the gross gaming revenue from these operations equal almost £1.500 billion and a margin of just over 15.7%.
It was difficult for most analysts to make a comparison between the earlier and the second set of figures, due to some seasonal factors and the fact that data is not presented by months. According to the report presented by the Gambling Commission, there was a little change in the revenues generated from online gambling operations in the first five months revealed in November 2015. The figures are also not directly comparable because of the major sports fixtures' timing.
The gross gaming revenue produced by remote sports betting operations was estimated to almost £1.60 billion, and the online betting exchanges are said to have contributed a further £139 million.
When it comes to the sports betting operations only, football betting was the largest segment that was included in the remote gross gaming revenues with a total of £449.44 million. Horse racing and tennis occupy the second and third place, with contribution of £315.56 million and £61.6 million. Dog racing revenue amounted to £20.21 million, the one generated from golf betting – £15.71 million, and the cricket betting revenue was estimated to £11.72 million.
Financials helped with a total of £10.28 million, and the "others", including e-sports and virtual sports betting as well as daily fantasy sports, contributed with £177.33 million. What is interesting about "other" betting activities is the fact that they have marked a substantial growth over the last few years.
On the other hand, arcade and bingo games' popularity was lower over the above-mentioned period. The total number of high street betting shops were reduced by 1.9%, which undoubtedly the overall results, considering the fact that a lot of sports betting in the UK takes place there.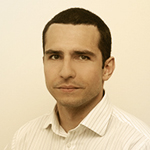 Daniel Williams has started his writing career as a freelance author at a local paper media. After working there for a couple of years and writing on various topics, he found his interest for the gambling industry.