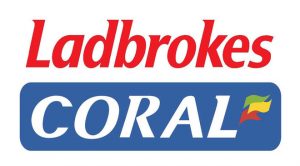 As the UK newspaper The Sunday Times reported, the long-awaited merger between the British gambling and betting company Ladbrokes and the UK-based privately-held betting shop, casino and bingo operator Gala Coral could be confirmed as early as this week. The deal is estimated to £2 billion. The eventual merger was officially announced last week.
According to the report, Gala Coral could hand an unexpected sum of £50 million to senior staff in case that everything about the merger proceeds as initially planned. In addition, some speculations were raised that the betting shop, bingo and casino operator is ready to finalise the deal with Ladbrokes until the end of the week.
Both companies have been struggling lately. Ladbrokes has been rumoured to be considering to be eventually taken over by Paddy Power. On the other hand, the Candover Investments, Cinven and Permira-owned Gala Coral has made it clear that it was thinking about making an initial public offering.
Now the two parties are said to be approaching the end of the negotiations in order to finalise the merger. However, even in case that an agreement between the companies is reached, the deal is to be most likely subjected to regulatory scrutiny from the competition watchdog of the UK. As we have reported earlier, this is not the first time when Ladbrokes and Gala Coral are approaching each other to join forces in a larger entity. Unfortunately, it was exactly the Competition and Markets Authority that prevented the companies from joining forces in 1998.
On Monday morning, Ladbrokes' representative revealed that the shareholders of the agency were noted that there could be no certainty that the negotiations between the two British companies would lead to an agreement about finalising the merger plans. In addition, no surety could exist neither about the terms, nor about the timing of such an agreement.
The eventual merger between the two companies has already raised some concerns. Last week, the British Horseracing Association (BHA) filed a submission to the UK Competition and Markets Authority saying that if the proposed deal is finalised, it could harm the consumer choice in the greyhound and racing industries in the country. BHA is concerned that the market share of the new entity would be massive, which would undoubtedly affect the industry in a negative way.
At the same time, the much-awaited business review presentation of Ladbrokes, which has been initially set for July 12th, has been cancelled because of the negotiations.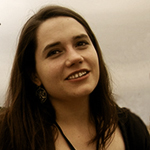 Olivia Cole has worked as a journalist for several years now. Over the last couple of years she has been engaged in writing about a number of industries and has developed an interest for the gambling market in the UK.