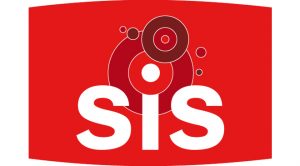 One of the leading providers of betting data and services SIS has officially confirmed that it has reached an exclusive deal with the Irish Greyhound Board (IGB). The 5-year contract is regarding collecting and distributing greyhound racing content to both land-based and online betting operators.
In short, international streaming rights are what the contract actually includes. Getting such rights will provide the low latency streaming platform of the company – SIS Stream – with the chance to expand the reach of Irish greyhounds races to new territories worldwide.
According to the official statement of SIS, published on the company's website, the agreed deal is to cover more than 1,500 races which take place at the Irish Greyhound Board flagship tracks Tralee, Mullingar and Youghal on a yearly basis. The company revealed it considers the contract greatly beneficial for its presence on the market, which up to date includes the exclusive delivery of more than 30,000 BAGS races all over the world within a year.
The Greyhound Operations Manager of SIS Mr. Gordon Bissett commented on the deal, saying that the entire team of the company had worked very hard in collaboration with the Irish Greyhound Board and SIS' customers. He explained that the company's goal was to create a reliable and consistent betting product.
According to Bissett, SIS are very pleased with the newly-agreed partnership and are quite excited about the opportunity to help Irish greyhound racing business consolidate its positions on both the company's major domestic market and in foreign countries.
The Greyhound Operations Manager of the company explained that rapid development of the common project they are working on along with the Irish Greyhound Board. He also added that SIS had identified the extra broadcast opportunities, not to mention the fact that both web-based and retail betting operators were expected to draw some benefit from the various opportunities created by the project.
On the other hand, Mr. Bissett shared that the addition of Irish greyhound racing operations thanks to the exclusive deal signed with the IGB not only enlarge the company's portfolio, but will also make SIS the company which offers the most exhaustive list such services on the market.
The Chief Executive Officer of IGB Geraldine Larkin also confirmed the newly-signed agreement and described it as a significant step forward for the overall Irish greyhound racing industry. Mrs. Larkin explained that the deal would immensely increase the coverage of Irish greyhound racing not only in the UK, but also internationally, and the Board would be glad to take care of this sport's development by using various means to deliver only high-class product to the audiences.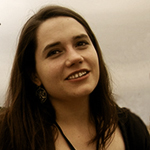 Olivia Cole has worked as a journalist for several years now. Over the last couple of years she has been engaged in writing about a number of industries and has developed an interest for the gambling market in the UK.