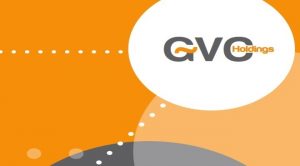 Today GVC Holdings Plc, one of the major online bookmakers on the market, announced a trading update for the six months ended June 30th, 2016. The company revealed that trading was given a boost over the period, and there was an increase in its profitability over the second quarter primarily thanks to the results over the first half of the Euro 2016 as well as to the takeover of Bwin.party.
The e-gaming provider, which almost doubled in size after the acquisition of Bwin.party Digital Entertainment Plc, shared that it managed to achieve double-digit growth on a constant currency basis over the above-mentioned period.
According to the trading statement published by GVC Holdings on their website, the company's net gaming revenue on a daily basis increased by 11% year-on-year and reached €2.5 million. A 24% growth was reported in the operator's brands over the second quarter of the current fiscal year, while there was a 12% increase only in the bwin.party brands year-on-year on a constant currency basis.
The Isle of Man-based company said on Wednesday that the early stages of the Euro 2016 event brought great advantage to its results. The win margin on sports bets of the company rose from 7.9% in the the same period a year ago to 9.9% in the six months to the end of June 2016.
In addition, the net gaming revenue of GVC Holdings rose by 7% on a pro forma basis and by 11% in constant currency over the first half of the fiscal year. According to the figures presented by the operator in its official trading statement, the total pro forma net gaming revenue over the first half of the year increased by 8% from the one generated in 2015 and amounted to €439 million.
The Chief Executive Officer of GVC Holdings Kenny Alexander explained in an official statement that they felt pretty encouraged by the positive performance of the company to date. He also said that the e-gaming operator was making good progress when it comes to the savings from the Bwin.party takeover and shared that in his opinion the BREXIT would hardly have any material impact on its performance.
Mr. Alexander said he was very pleased with the performance of GVC Holdings over the second fiscal quarter. He explained that the enlarged group's restructuring was going well, and its synergy targets were achieved.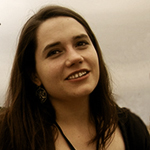 Olivia Cole has worked as a journalist for several years now. Over the last couple of years she has been engaged in writing about a number of industries and has developed an interest for the gambling market in the UK.