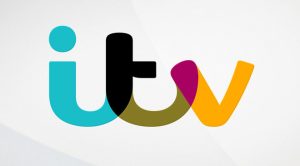 Mark Johnston, a horseracing trainer, has publicly asked the broadcaster ITV that is based in the UK to get rid of betting advertising from its sports coverage at the time when the brand is expected to assume exclusive race broadcasting rights at the beginning of 2017.
ITV is to take control of Channel 4, and the takeover deal includes broadcasting the major events on the calendar, such as the Cheltenham Festival, the Investec Derby Festival that takes place at Epsom Downs and the Crabbie's Grand National at Aintree. The takeover is to come into effect on January 1st, 2017, and Mr. Ed Chamberlin has already been announced as the main presenter.
However, Mark Johnston, who himself is a three-times winner of the Ascot Gold Cup and a five-time winner of the Goodwood Cup, is not pleased with the fact that the current racing broadcaster represented by Channel 4 is having talks regarding betting additions to their programme.
Johnston commented on the upcoming ITV inclusion, saying that they should consider stripping betting from their coverage. He said he was fully aware of the fact how interrelated racing and betting were, but called the coverage "ridiculous", explaining that it is harmful for both industries.
According to Mr. Johnston, betting is not as frequently mentioned at times of football broadcasting, despite millions of people actually bet on football. On the other hand, he shared his belief that people who are interested in betting on racing are more susceptible to other people's tips and opinions.
The gambling operator Bet365, which has recently announced its sponsorship deal with Sky Sports concerning the live broadcast of the Premier League on Mondays and Fridays from the next season's beginning, has also agreed a sponsorship deal with ITV. The agreement is about the French Open tennis coverage and will come into effect in August 2016.
According to the statistics that has been officially announced by the UK Gambling Commission (UKGC), the overall horseracing betting revenue on the territory of the country amounted to £4.96 billion in the period between October 2014 and September 2015. On the other hand, the Commission has revealed that the total horseracing betting gross gaming yield was estimated to £622.9 million.
The Ladbrokes analyst David Williams commented on the matter, saying that betting is an integral part of the racing's appeal, which means that the sport would be poorer in every sense of the word in case it was stripped of betting options.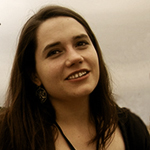 Olivia Cole has worked as a journalist for several years now. Over the last couple of years she has been engaged in writing about a number of industries and has developed an interest for the gambling market in the UK.