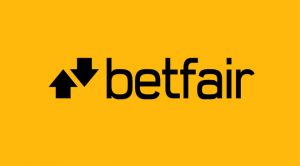 The world's largest online betting exchange – Betfair – has signed a global deal with FC Barcelona. According to the contract, the Internet betting company is to become part of the official global partners of the Spanish football club. The contract is signed for a period of three years.
Currently, Betfair is part of Paddy Power Betfair gambling group that has merged recently. The plans for the merger were announced by the two companies in the summer of 2015, so they joined forces to create a land-based and Internet gambling powerhouse. The combined business is now estimated to £6 billion and runs about 600 betting outlets on the territory of both the UK and Ireland. This makes it one of the three largest web-based gaming service operators on a global scale.
The football club has issued an official statement concerning the agreement, and its Vice-President of Marketing and Communication Manel Arroyo commented on the deal. He said that the long-term partnership contract is something the entire club is happy about, as Betfair is one of the most prominent companies in the sports betting business. He also said they all hoped their members and fans would enjoy this international partnership, because it is expected to bring them unmatched sporting experienced and excellent promotions.
The agreement came into effect on July 1t, 2016. According to its terms and conditions, the UK-based betting provider and the Spanish football club will work in collaboration in various areas, some of which are Betfair branding visibility on the team's Camp Nou Stadium's LED system and image association rights. In addition, a number of digital benefits are also included in the sponsorship deal.
But that is not all. Betfair is to be granted with access to the FC Barcelona's players in order to create special materials with promotional purposes and marketing campaigns development.
Betfair posted a separate announcement of the deal. The UK-based company's Marketing & Brand Director Paul Gambrill shared that they were all delighted with the Spanish club, which is among the most competitive top-level football clubs.
According to Mr. Gambrill, the partnership with FC Barcelona would be beneficial for the online betting provider as it would help it expand its reach on a global scale. He also said that the entire team of Betfair was looking forward to working with the club in order to offer various promotional offers, as well as new content and excellent gaming experience to its fans.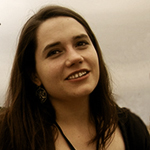 Olivia Cole has worked as a journalist for several years now. Over the last couple of years she has been engaged in writing about a number of industries and has developed an interest for the gambling market in the UK.