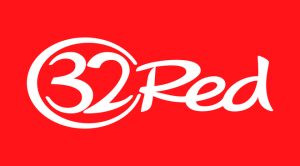 Today the Gibraltar-based online casino company 32Red Plc revealed an update for its operations for the first half of the fiscal year ended on June 30th, 2016.
The company posted a 63% increase in its total net gaming revenue over the first six months of the year to £30.4 million. This is a record high performance, especially considering the fact that the figures posted in the same period in 2015 were considerably lower and amounted to £18.6 million. According to the company's official report, the excellent performance over the period was due to the combination of several factors.
The double-digit growth of the record net gaming revenue is believed to be driven not only by the strong organic growth in the 32Red's core business thanks to the constantly increasing marketing investments, but also by the fact that Roxy Palace business greatly contributed to overall company's performance after its takeover in July 2015.
Gibraltar-based 32Red announced that the revenue generated from the 32Red Casino over the first half of 2016 amounted to £21.2 million thanks to a 24% growth when compared to the £17 million generated in the first six months of 2015. The revenue of rest of the products provided by the brand delivered a massive 223% increase from £0.7 million in 2015 H1 to £21.2 million generated from the beginning of the year to the end of June 2016.
On the other hand, the Roxy Palace business posted a net gaming revenues of £5.8 million, which proves its successful migration to 32Red's operations after being acquired about this time in 2015. The Italy-facing operations' revenue also increased. The rise totalled 33% year-on-year and reached £1.1 million over the first half of the year. The steady increase gave grounds to the operator to say it remains focused on consolidating its presence in the region by broadening its game offering in the country.
The online casino and gaming operator also revealed that its underlying net gaming revenue for the period amounted to £23.5 million. This means it increased by 32% from £17.7 million in the first six months of 2015.
Ed Ware, Chief Executive Officer of the company, commented on 32Red performance in H1 of 2016 saying he was delighted by the presented results. According to him, the stable performance proved the fact that the company had continued providing excellent customer service, as well as marketing expertise and keeping its brands strong. Mr. Ware shared that the company was considering several "exciting opportunities" and kept its strategy focused on delivering continued organic growth and eventual chance for further acquisitions.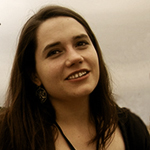 Olivia Cole has worked as a journalist for several years now. Over the last couple of years she has been engaged in writing about a number of industries and has developed an interest for the gambling market in the UK.