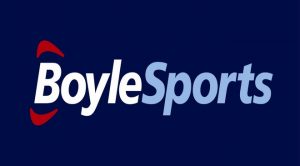 An official representative of BoyleSports has revealed that the biggest independent bookmaker on the territory of Ireland is still into the idea of acquiring some of the outlets that are to be sold to meet the regulatory requirements for Ladbrokes and Gala Coral's £2-billion merger.
Currently, Ladbrokes owns about 2,150 bookmaker shops on the territory of the UK and another 77 in Northern Ireland. Gala Coral, on the other hand, owns 1,850 outlets in the UK. Last week, the Competition and Markets Authority (CMA) has ruled that the two companies need to dispose of between 350 and 400 shops in order for their merger to be allowed by the country's regulatory watchdog.
A spokesman of John Boyle commented on the bookmaker's intentions, saying that BoyleSports welcomes the requirements of the UK's Competition and Markets Authority for the proposed merger that was mentioned above. The company's representative shared that the outlets disposal was seen by BoyleSports as a chance for the bookmaker to set foot in the UK gambling market.
BoyleSports' spokesman confirmed of the Irish bookie's long-lasting desire "to create a retail presence" on the territory of Great Britain and added that the proposed merger could be considered as a great opportunity for the company to introduce a new player on the UK retail betting market and add some fresh competition.
He said that the company would welcome the chance to offer the retail customers in the territory of the UK a range of qualitative and valuable services which have been in the basis of its business located in Ireland. In addition, the representative of BoyleSports revealed that the bookmaker would not go after choosing the locations where it could purchase some betting outlets because its decision would depend on the regulatory watchdog's instructions which units of Ladbrokes and Gala Coral should be disposed of.
Due to the fact that there are no booking shops of Gala Coral situated in Northern Ireland, it is not very likely for Ladbrokes to be made by the Competition and Markets Authority to sell some of its outlets in the province as part of the expected merger.
Over the last several months, the gambling industry in the country has been subjected to heavy regulatory scrutiny as part of consolidation strategy.
At the beginning of February 2016 Paddy Power and Betfair finalised a merger deal to create the largest listed online gambling entity in a global scale. Now Ladbrokes and Gala Coral are eyeing an eventual merger, and last week Gibraltar-based 888 Holdings and UK-located Rank Group revealed they are considering a joint takeover bid for William Hill.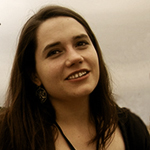 Olivia Cole has worked as a journalist for several years now. Over the last couple of years she has been engaged in writing about a number of industries and has developed an interest for the gambling market in the UK.