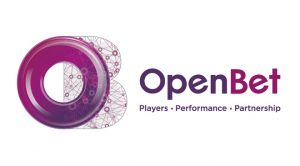 The world's supplier of leading sportsbook and gaming software solutions OpenBet announced that it is to provide the French horse racing operator Pari Mutuel Urbain (PMU) with its SiteBuilder tool. The deal is expected to give the France-based company the chance to become more flexible when it comes to its sportsbook front-end solutions.
The deal comes as part of the OpenBet's strategy to bolster its collaboration with PMU. The partnership between the two companies dates back to 2010.
Jeremy Thompson-Hill, Chief Executive Officer of OpenBet, commented on the newly-reached agreement, saying that the UK-based company was always been committed to offering the best innovations to its clients. As he revealed, PMU would be the latest sports betting operator to take advantage of its SiteBuilder tool.
According to Mr. Thompson-Hill, thanks to the implementation of the above-mentioned solution, PMU would be able to "design and adapt" its sportsbook so that it matched the company's needs in the best possible way. OpenBet's CEO added that the partnership between the two companies had been quite productive for both parties, so the UK-based company was focused on consolidating this relationship's stability over the years to come.
The SiteBuilder tool is a collaboration tool that provides betting and gaming operators with the chance to offer quick-to market solutions that are accessed directly by the user in a risk-free development environment. Now, thanks to the newly-inked deal, PMU will be able to roll out sportsbook microsites by using an advanced content management system. This, on the other hand, would bring them many new advantages, such as dedicated pages for most major sports events.
The SiteBuilder tool offered by OpenBet is supported by contextual intelligence that provides the operator with the chance to roll out tailor-made betting experience thanks to offering personalised content based on every customer's personal preferences. The best part is that the system is also SEO-friendly and can be easily incorporated with the already existing PMU single sing-on solution called PMU Connect.
A Banner Management option is also included in the SiteBuilder tool and is used by sportsbook operators to make authomatic updates of various events' prices.
Jean-Marc Leglise, Head of PMU's Online division, also confirmed of the agreement. He explained that having a flexible platform is of paramount importance when it comes to providing more personalised experience to users. Mr. Leglise added that the French company's team was absolutely glad to have OpenBet as a partner, as the latter's SiteBuilder tool would provide PMU with the chance to tailor their content and keep the excellent quality and stability of the OpenBet products.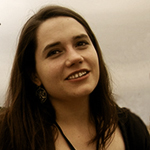 Olivia Cole has worked as a journalist for several years now. Over the last couple of years she has been engaged in writing about a number of industries and has developed an interest for the gambling market in the UK.