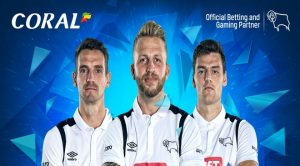 Coral Interactive, one of Gala Coral Group's brands, has announced that it agreed on a gaming and betting partnership with Derby County Football Club. The deal with the English Football League Championship club is signed for a period of three years – until the end of the 2018/2019 season – and makes the two parties official partners.
Simon Clare, PR Director of Coral, commented on the deal and shared that currently, football betting is ranked among the parts of the business that are considered the ones with the most rapid growth. He also added that the entire team of Coral was delighted about the future partnership with the football club of such calibre and prestige.
He also shared that Coral was excited to introduce its football betting service to the club's supporters, no matter of their location. Mr. Clare said he believed that the partnership would be beneficial for both parties over the next three years.
Under the terms of the agreement, Coral Interactive is to provide a full cash betting service to the Rams on matchdays at the iPro Stadium. In addition, Derby County's fans will be able to place their bets on the club's latest odds in the brand's betting stations located "in and around the ground."
Gala Coral's sports-betting brand revealed that it is to offer a variety of online, mobile and telephone betting services to all supporters of the football club as part of the deal. The betting services provider's digital offerings including the latest Derby County odds will also be displayed at the official website of the Rams.
The President & Chief Executive Officer of Derby County Sam Rush confirmed of the deal. He explained that when it comes to betting and gaming brands in the UK, Coral proved itself as one of the biggest players in the industry. He also shared that the Rams were really delighted about the partnership they entered in and hoped for a long and successful collaboration for both parties.
As part of Gala Coral Group, Coral Interactive is primarily focused on sports-betting offerings, including online, mobile and telephone operations. Apart from Coral, Gala Coral Group operates through four other businesses – Gala Bingo, Gala Casinos, Eurobet Italia and Gala Interactive.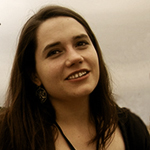 Olivia Cole has worked as a journalist for several years now. Over the last couple of years she has been engaged in writing about a number of industries and has developed an interest for the gambling market in the UK.