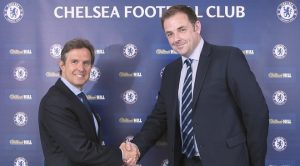 Chelsea Football Club has announced that William Hill became the club's official betting partner after the two parties signed a three-year deal. Thanks to the agreement, the Premier League club will work in collaboration with one of the biggest and best-established betting operators in the UK gambling industry. William Hill is also one of the oldest bookmakers in the UK, having more than 80 years of professional experience in the business.
Christian Purslow, Managing Director of Chelsea, commented on the deal the two parties have signed saying that the entire team of the football club were quite satisfied with the fact they were to work alongside the UK betting operator over the next three years.
Mr. Purslow described the company as one of the "most recognised and trusted brands" in the betting industry, which made it a suitable addition to Chelsea's list of partners. According to him, the agreement would be beneficial for Chelsea thanks to the great variety of options and exclusive offers provided by William Hill.
Under the terms of the deal, the UK-based betting operator will be provided with the chance to offer odds through both its website and smartphone applications. In addition, William Hill will be also given the opportunity to host Chelsea's matchday betting service at their home stadium Stamford Bridge.
This will allow the football club's fans to place their bets directly at the stadium at the time of the match. The team's supporters will be able to collect their winnings wherever it is convenient for them, which literally means in any of the bookmaker's shops located in the UK. Currently, William Hill holds over 2,000 betting outlets in the country.
The bookie will also be presented on the football club's advertising boards at the pitchside, as well as across the digital platforms of Chelsea.
The agreement was confirmed by the Chief Marketing Officer of William Hill Alex O'Shaughnessy, who revealed how glad everyone at the bookmaker were to be forming this collaboration with one of the most successful and also popular clubs not only in the UK Premier League but also in the world. He said that the partnership would be beneficial for both parties and William Hill's team were pretty excited for the fact they had joined forces with the club and its supporters.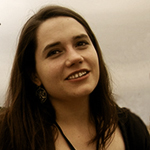 Olivia Cole has worked as a journalist for several years now. Over the last couple of years she has been engaged in writing about a number of industries and has developed an interest for the gambling market in the UK.