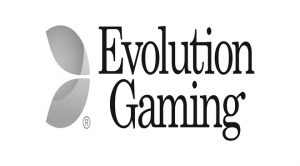 The Latvia-based Live Casino company Evolution Gaming which currently has offices in several other countries, including the UK and Malta, revealed in an official statement today that it has joined forces with The Ritz Club. The latter is not only one of the most exclusive casino and private members' club on the territory of the UK, but also on a global scale.
The Chief Executive Officer of the Latvian company Fredrik Osterberg confirmed of the deal. He revealed that the entire team of Evolution Gaming was very pleased by the chance to work in collaboration with The Ritz Club which had long been an epitome of "exclusivity, luxury, and the very essence of fine gaming."
CEO Osterberg also emphasized on the fact that convergence was really essential when it came to the land-based sector. He also added that the company's Dual Play Roulette would undoubtely be seen by the UK exclusive casino as a fantastic opportunity to add a private online table directly in the Club.
Under the terms of the deal, Evolution Gaming is expected to bring into effective action a Live Casino service for The Ritz Club. As revealed by the company in its statement, the deployment will originally start with a "Dual Play Roulette" convergence solution offered directly on the premises of the Club. The Dual Play Roulette table is planned to be situated in the principal gaming salon of the Club. In addition, a large number of live casino table are to be launched at the studios of Evolution in Riga.
The new online service is expected to go live later in 2016.
Still, the Dual Play Roulette table is not the only high-quality option that is to be provided to the Club's members. Evolution Gaming is to also provide qualitative web-based service for The Ritz Club's members, including providing customers with the chance to access a great variety of VIP game tables in Riga, including VIP Blackjack, VIP Roulette, Three Card Poker and Baccarat Squeeze.
As a mark of the partnership between the two companies, the online portal to all Live Casino tables offered at The Ritz Club will be especially branded by using a new functionality of the latest "Live Lobby" series of Evolution Gaming.
The web-based service provided by the Live Casino options provider is to effectively mirror the 24/7 land-based gaming offerings of The Ritz Club.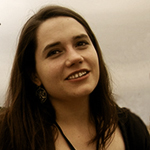 Olivia Cole has worked as a journalist for several years now. Over the last couple of years she has been engaged in writing about a number of industries and has developed an interest for the gambling market in the UK.