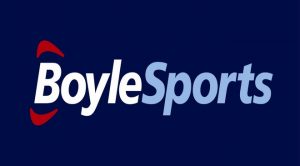 The Ireland-based sportsbetting operator BoyleSports has revealed that it has been set to make a takeover bid for a total of 360 stores of Ladbrokes and Gala Coral at a time when the company is focused on setting foot at the UK retail market. An official representative of the company confirmed the news saying that an offer for acquiring 360 betting outlets of the above-mentioned companies has been made.
There have been rumours that the Irish company has prepared a €118-million takeover bid for significant number of the Ladbrokes-Coral retail shops in the UK, as it has been recently aimed at entering the local gambling market.
Over the weekend, BoyleSports revealed its interest towards the acquisition of the betting shops in question. This was confirmed by a spokesperson of the company who revealed that the operator's ambition is to boost its presence on the UK retail market by consolidating its current positions there. The representative of Boyles also said the entire team of the operator was eager to compete with local chains and provide UK retail customers with the chance to enjoy their vast product range.
In August last year, the Chief Executive Officer of BoyleSports John Boyle revealed that the operator was closely monitoring the merger plans of Ladbrokes and Gala Coral, as it considered it as a chance for further expansion in the highly competitive UK betting market.
Earlier this year, two of the largest UK-based betting operators – Ladbrokes and Gala Coral – announced they were to make a merger attempt in order to make a larger and more stable entity to face the severe competition on the country's local market. Now the two giants informed the interested parties they had time until this Friday to make a takeover bid.
Recently, the UK Competition and Markets Authority (CMA) made a ruling that the merger between Ladbrokes and Gala Coral will be approved in case they dispose of between 350 and 400 retail betting outlets on the territory of the country. The decision of the watchdog was provoked by the concerns that the eventual collaboration between the two betting giants will result in making the largest betting operator in the UK, which would hurt the competition and customers' choice.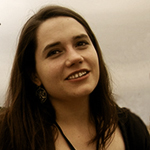 Olivia Cole has worked as a journalist for several years now. Over the last couple of years she has been engaged in writing about a number of industries and has developed an interest for the gambling market in the UK.