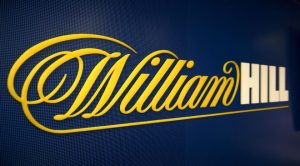 The board of William Hill is expected to meet today in order to discuss a takeover bid made by the the online gambling company 888 Holdings and the casino operator Rank Group's consortium. The acquisition offer has estimated the UK-based bookmaker to £3.6 billion.
The UK-based bookmaker's board lead by the Chairman Gareth Davis is to take the bid under consideration and respond to the offer later.
The reported bid is an ambitious step of the two companies towards a possible takeover after in July 2016 the consortium was rumoured to be considering an eventual acquisition offer. If the merger of the three companies is finalised, this would result into creating a gambling giant with a market value of about £5 billion.
The £3.6-billion bid means that 888 Holdings and Rank Group are making an offer of 364p per share. Some experts even believe that the eventual merger benefits could increase the value to 408p a share, which makes the bid value considerably higher than the initial one of £3 billion. It is not only the price that would be a factor when William Hill's board is making its decision, but also the debt that is to be consumed by the consortium.
Two weeks ago, the two companies were initially reported to be considering a joint acquisition bid of the struggling bookmaker which would be carried out through a complex three-way deal. At that time, however, William Hill responded rather coolly at the rumours.
The UK-based bookmaker has been facing a difficult time lately after in July 2016 James Henderson was been removed from the position of Chief Executive Officer after spending just two years on top of the company. Mr. Henderson was blamed for his failure to bring the struggling online divisions to profit again. This put William Hill even in more vulnerable position, and its shares fell as low as 246.9p last month.
If the bookmaker is taken over by another company, this would be the latest large acquisition deal in the UK gambling industry. Lately, there have been several mergers which have been considered as a result of the new tighter regulatory rules and increased taxes imposed on the companies in the sector.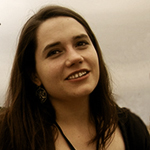 Olivia Cole has worked as a journalist for several years now. Over the last couple of years she has been engaged in writing about a number of industries and has developed an interest for the gambling market in the UK.