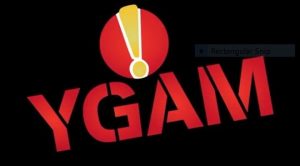 Young Gamblers Education Trust, one of the latest gambling addiction charity organisations in the UK has been accused of conflict of interests. The organisation, operating under the name YGAM, was found in 2014 and obtained a charitable status a few months ago.
Since its establishment, it has attracted a lot of supporters, but its opponents expressed their concerns about the involvement of former gambling executives within the charity.
YGAM is funded by leading gambling companies including Paddy Power, bet365, Senet Group, Gala, Caesars Entertainment. Information about the donations these companies made is available at organisation's website. However, its opponents said there was no information regarding its ambassadors and trustees, involved in the gambling industry.
Simon Perfitt, the leader of Rethink Gambling, commented on the matter and said that the presence of industry lobbyists within an organisation that distributes materials, aimed at protecting underage people from gambling addiction, was a conflict of interests.
He went on to say that in his point of view, such type of organisations should be independent instead of being reliant on funds from companies with such a huge presence on the gambling market.
Mr. Perfitt also questioned the fact that the gambling industry is supporting a cause that would actually have a negative effect on the revenues. He said that the only reason was that betting companies regarded funding these charitable organisations as a method for boosting communities' trust in the efforts they put into responsible gambling. However, they were safe in the knowledge that contributing to a gambling prevention cause would not have any effect on their profits.
YGAM's Chief Executive Lee Willows said that the organisation he is in charge of was on a "volunteer-run" and added that the board of trustees was actually quite a diverse one. That was necessary for making informed decisions and concluded that similarly to the other charitable organisations, YGAM kept the board under review.
Although it is a common practice charitable organisations fighting gambling addiction to be funded by companies related to the gambling industry, a complaint about the YGAM operations was received. However, the Charity Commission did not identify any breaches of the law.
YGAM provides training to people working in the educational and medicare field with the aim of establishing its own gambling addiction prevention programme. It also works in collaboration with universities and trains students and youth workers.
As for the trustees and ambassadors of YGAM, they are represented by Steve Donoughue who used to work for William Hill, Andrew Poole, a former head of social responsibility and compliance at SkyBet, Sean Hurley, who used to work for Whale Global ad BetClearer.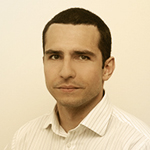 Daniel Williams has started his writing career as a freelance author at a local paper media. After working there for a couple of years and writing on various topics, he found his interest for the gambling industry.