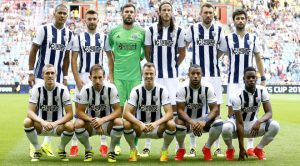 UK's most trusted and respected bookmaker Coral announced a newly-inked partnership with West Bromwich Albion. The three-year deal made the bookmaking company the official European betting partner of the Premier League football club.
The PR Director of Coral Simon Clare shared that everyone at the bookie were pleased to be associating the company's name with West Bromwich Albion, which is among the Premier League clubs with the longest history and great heritage. Mr. Clare also said that the collaboration with the football club would provide the brand with the opportunity to make their innovative and engaging betting services more popular among the club's supporters.
West Bromwich Albion are the founding members of the Football League that dates back to 1888. The club has won a number of trophies, including old First Division in 1919-1920, the League Cup in 1966 and five FA Cups.
Under the terms of the deal, Coral will be granted with branded advertising both at the pitch and interview backdrop. In its official statement, published at its website, the bookmaker explained that they intended to use the collaboration with West Bromwich Albion to introduce the great variety of their online and mobile betting services to the football club's fans. In addition, the bookmaking company revealed that there are planned promotions as well as price boosts that would be provided to West Bromwich supporters throughout the season.
Probably the most important part of the newly-signed deal between the bookmaking company and the Premier League football club is the Coral Player of the Month award that is planned to be granted at a monthly basis. The supporters of West Bromwich Albion will be given the chance to vote every month for the player who according to them has been the team's top performer on the pitch.
The Head of Partnerships at West Bromwich Albion FC George Harborne confirmed of the collaboration and explained that the entire club has been glad to know that the Player of the Month initiative would be reintroduced. He explained that the partnership with the UK-based bookmaker would be great for both parties, as West Brom's supporters would be brought closer to the football club thanks to the various betting advertising initiatives of the company. According to Harborner, the deal would help Coral enhance and strengthen the brand over the upcoming three seasons.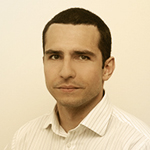 Daniel Williams has started his writing career as a freelance author at a local paper media. After working there for a couple of years and writing on various topics, he found his interest for the gambling industry.