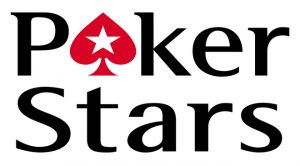 Amaya Inc.'s leading poker and sports betting brands PokerStars.com and BetStars are to release new software on the territory of Romania. The launch comes as part of the brands to comply with the requirements of their newly-received license in the country. The latter is to take effect from September 1st.
Over the past year, the operations of PokerStars, BetStars and Full Tilt have been run under their interim Romanian license.
The Vice President of Corporate Communications of Amaya Inc. Eric Hollreiser commented on the license situation of the company's most popular brands, saying that everybody at the company were very pleased by the fact that the leading poker and sports betting brands on a global scale would be offered to Romanian citizens under a local regulatory framework.
According to him, this came as a proof of Amaya's commitment to online gaming operations growth by complying to the local regulatory requirements that is aimed at protecting both players and operators as well as at generating revenue for regulatory watchdogs.
As revealed by the company in its official press release, its major poker and sports betting brands are to implement certain changes. According to the regulatory requirements, Amaya is to be forced to work only in collaboration with partners and software suppliers who have operating license Class 2 in Romania.
In addition, Responsible Gaming controls are expected to be expanded with new limits. Players who have used Full Tilt offerings are to migrate to the PokerStars.ro brand as the afore-mentioned one will no longer be available on the territory of Romania.
Local poker players are to be given the chance to continue participating in the global shared liquidity player pool of Isle of Man-based PokerStars, while the current products offerings of BetStars will remain unchanged.
The brand of PokerStars is expected to contact players in order to help them validate their account according to the Romanian gambling legislation right before the implementation of their new license in the country.
In addition, poker players who are not residents of Romania but visit the country, will be still given the chance to reach the services provided by PokerStars and BetStars at the time they are visiting the country. On the other hand, the local players who are to travel outside Romania, will be able to use their accounts while they are subjected to the applicable local regulatory rules.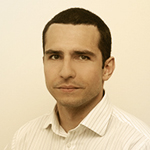 Daniel Williams has started his writing career as a freelance author at a local paper media. After working there for a couple of years and writing on various topics, he found his interest for the gambling industry.