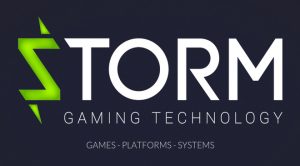 The UK-based gaming solutions developer and kiosk manufacturer Storm Gaming Technology has revealed that that its Captain Cashfall slot game would be reworked. The multi-progressive slot game, which features a nautical theme, is expected to be modified in order to make it more flexible for the online and mobile game market. After the modification, the slot is to take its rightful place among the Sky Vegas Roadmap offering of Storm Gaming.
The Chief Executive Officer of the UK-based company Richard Sheldon confirmed of Storm's plans to rework the slot game and explained that the decision had been provoked by the fact that Storm Gaming were committed to the idea of expanding their potential to their content ideas. According to Mr. Sheldon, the extension of the Captain Cashfall slot confirmed that policy.
He also said that both progressive feature games and cash pots' utilisation were an important part of the online and mobile gaming sectors, where less or even no restrictions could be found. Mr. Sheldon revealed that the online and mobile versions of the above-mentioned slot was planned to be released in early 2017. He explained that the responsibilities associated with the game release had been delegated by Sky Vegas to CORE Gaming, which would further cement their three-way collaboration.
On the first place, the decision to boost the Captain Cashfall game's potential by increasing the ways it could be accessed by casino players. The virtual slot machine has been originally developed by the company as a Cat C game in 2014. Right after the game was officially released, its structure became widely-recognisable.
It featured a total of three progressive cash pots and three progressive feature trails, and each of them occupied the player's average stake. Thus, the slot's structure has been considered especially suitable for being implemented in gaming sectors that featured more flexibility and greater prize levels.
The base Captain Cashfall game looks like a standard virtual slot machine featuring five reels and twenty paylines. There are also three scatter features, each of which makes a certain mini-game available to players. There are also three progressive feature trails, which unlock a specific mini-game. The slot also provides a total of three progressive cash pots with no prize limit in both the online and mobile sectors.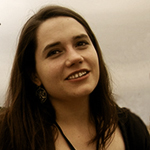 Olivia Cole has worked as a journalist for several years now. Over the last couple of years she has been engaged in writing about a number of industries and has developed an interest for the gambling market in the UK.