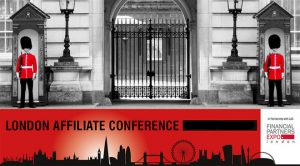 iGB Affiliate has officially announced that the 2017's edition of the London Affiliate Conference (LAC) is to take place at the ExCel in order to meet the needs of the increasing demand. The event is considered as the largest igaming affiliate conference in the world and is to take place from February 9th to February 12th, 2017.
The Head of Operations of iGaming Business Shona ODonnell said that LAC had managed to grow immensely since the first event of the series back in 2007. She also added that the Conference had grown to become the largest and most important igaming affiliate event on a global scale, so the organisers needed to keep up with the demand. According to Mrs. Odonnell, London's ExCel perfectly fitted the needs of the event.
The organisers of the next year's edition of the Conference expect more than 5,000 delegates at the ExCel in London. This would be a 10% increase on the number of people who took part in the 2016 edition of the event at the Olympia. According to the data revealed by the organisers, a total of 4,555 delegates participated in the LAC last year.
The ExCel venue is large enough to offer all the existing and newly-joined exhibitors the opportunity to boost their stands' size.
As revealed on the official website of the event, 2017 will see the return of some great London Affiliate Conference features such as the iGB Affiliate Awards and the Financial Partners Expo. The latter is considered as the biggest dedicated expo for affiliates and will be co-located with the Conference to provide both brokers and affiliates with the chance to establish, expand and strengthen their businesses in an industry niche that is attractive and constantly growing.
The activities included in the LAC in 2017 will include several main directions. There will be, of course, a Strategic Conference Programme dedicated to providing thorough information focused on the most recent updates and innovative techniques in the industry. The Networking events are primarily focused on the participants exchanging ideas and experience in the sector. This is the LAC event which is expected to gather more than 5,000 delegates.
On the other hand, the iGB Affiliate Awards will be brought back to the Conference schedule. The event is free to attend and is aimed to celebrate the achievements of the entrants over the last 12 months in the industry. As mentioned above, the Financial Partners Expo will also be co-located with the London Affiliate Conference. There will be post exhibition parties, too.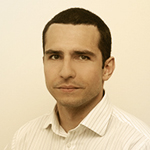 Daniel Williams has started his writing career as a freelance author at a local paper media. After working there for a couple of years and writing on various topics, he found his interest for the gambling industry.