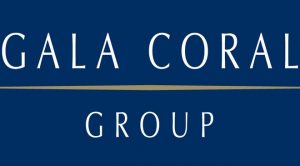 The UK-based casino, sports betting and bingo operator Gala Coral Group revealed its third-quarter results, announcing a stable year-on-year growth in spite of the fact it was forced to comply with tighter regulation.
These are most likely the last set of independent results posted by Gala Coral before the company's £2.2-billion merger with Ladbrokes.
The Chief Executive Officer Carl Leaver commented on the company's performance, saying that the earnings before interest, taxes, depreciation and amortisation (EBITDA) over the quarter were boosted by the stable growth of the Coral and Eurobet brands, Coral Retail division and the positive impact of the Euro 2016 championship.
Mr. Leaver also said that everyone at the company were happy with the ongoing revenue increase, but still, the growth rate had been hurt by new regulatory requirements, new customers protection measures' implementation, etc. He explained that the net revenue increase in the period would have amounted to 28% if it was not for the above-mentioned factors.
The net revenue of Gala Coral Group over the third quarter of the current fiscal year increased by 10% from £241 million to £264 million. There was a 13% increase year-on-year in the earnings before interest, taxes, depreciation and amortisation of the company from £51.2 million in the same period a year ago to £57.7 million.
According to the Group's statement, the retail division was responsible for generating a total of £31.9 million of the overall EBITDA. The result was slightly lower in comparison to the results of the business in 2015. The Eurobet retail arm of Gala Coral, on the other hand, generated a 47% in its EBITDA to £5.3 million. The earnings of the online division of the Group rose by 26% and reached £21.6 million.
The results posted over the third quarter of 2016 boost the total net group revenue to £868.6 million on a year-to-date basis. This is a 12% increase from the results announced at the same time in 2015, when the total net revenue of the company was estimated to £775.4 million.
Still, the company reported a £25.6-million loss after non-cash interest on shareholder loans an before tax. It was considered to be hurt by the impairment costs on closed betting shops, debts' repayment as well as other costs, which were directly related to the merger with Ladbrokes.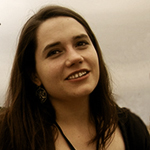 Olivia Cole has worked as a journalist for several years now. Over the last couple of years she has been engaged in writing about a number of industries and has developed an interest for the gambling market in the UK.