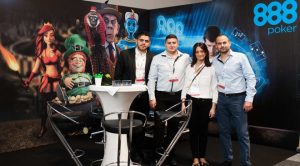 The online casino and sports betting operator 888 Holding seems to have changed its mind about an eventual merger with Rank Group after the two companies failed to reach a three-way merger with the UK-based bookmaker William Hill.
The Chief Executive Officer of 888 Itai Frienberger denied the possibility of such a deal saying a merger was not part of 888's plans, although the boss of Rank Group Henry Birch said in an interview for The Times that an agreement between the companies "would not be unreasonable." Still, Mr. Frienberger did not fully renounce the change of such a deal, explaining that the company would go for the opportunity, if there was one on the market, but that was "not mandatory."
888 and Rank Group had first initiated a merger as part of a complex three-way deal with William Hill. Unfortunately, the £3.4-million takeover bid was turned down by the largest bookmaker in the UK. There were some rumours that the pair might still pursue an agreement with each other, but Mr. Frieberger dismissed these speculations quickly. The eventual merger between Rank and 888 Holdings was estimated to about £1.6 million.
He shared that the standalone deal with Rank Group was not something that 888 was focused on to date. Just yesterday, 888 Holdings posted its latest half-year financial report, announcing a 19% year-on-year growth in its revenue which reached $262 million.
The company's Chief Executive Officer described the performance of his side as "very encouraging" and praised the "outstanding momentum" of its Casino and Sports divisions. They turned out to be the major driving force of this success, generating a 30% and a 63% revenue growth each.
888 Holdings has been found attractive by a number of gambling companies primarily due to its digital technology. The company has had an unfortunate experience in the past, considering the fact it has been involved in a series of unsuccessful deals, including several approaches from Ladbrokes and a failed bid by William Hill in 2015.
Now the company's boss tried to emphasize on the fact that the company would remain open to potential mergers and acquisitions deals, but deal-making would not be its paramount priority. The Group's Chief Executive Officer shared that 888 Holdings plan to continue aiming to further growth of the business "with or without mergers and acquisitions."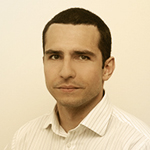 Daniel Williams has started his writing career as a freelance author at a local paper media. After working there for a couple of years and writing on various topics, he found his interest for the gambling industry.