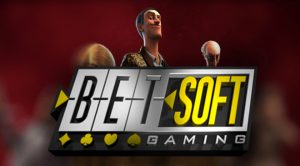 One of the major 3D game developers Betsoft Gaming has revealed that it inked a partnership deal with the Code Cloud-operated Xile99.com. Thanks to the agreement, the Maltese gaming provider will expand its presence on the Asian market.
The Business Account and Sales Manager of Betsoft Gaming Joya Zhang commented on the companies' collaboration, saying that Xile99.com was known for its quick progress on the Asian market. Zang also added that Xile99 were also focused on expanding their gaming solutions in order to meet the rapidly growing playerbase, so the partnership between the companies was expected to be beneficial for both parties.
Established in 2012, the Maltese company is widely known as a supplier of innovative 3D cinematic gaming options and provider of thorough system online gaming software. The company's portfolio includes more than 180 high-quality casino games that combine some features of traditional console video games and animated features.
In the middle of 2013, Betsoft started the launch of the long-awaited collection called Slots3™ Interactive™, which is currently known as one of the product series representing the future of web-based slots machines. Up to date, the Malta-based provider works in collaboration with some of the most popular gaming operators in the igaming industry worldwide.
Under the terms of the deal, Xile99 is to offer the full library of high-quality online gaming solutions of Betsoft, including the latter's classic table games and their iconic Slots3™ collection which currently accumulates a great number of 3D video slots on the territory of the rapidly developing Asian market.
The game between the two companies would secure the Maltese company with extended presence on the gambling market in Asia which is constantly enlarging. The company has been recently focused on such deals in order to expand and consolidate its presence on the igaming market and reach more customers.
Xile99's Cris Chen confirmed of the deal between the two companies. He called Betsoft Gaming a "truly professional" provider of e-gaming solutions in the industry and shared his opinion that the Malta-based company had always been focused on both the relationship with their customers and the professional integration. Chen also revealed that Xile99's customers were very keen on the games' graphics provided by Betsoft.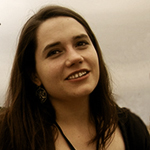 Olivia Cole has worked as a journalist for several years now. Over the last couple of years she has been engaged in writing about a number of industries and has developed an interest for the gambling market in the UK.