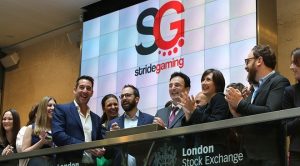 The London-based online gaming operator Stride Gaming that currently operates on several brands, has made an official announcement of the completion of the acquisitions of the Tarco Assets, 8Ball and Netboost Media.
The company's Chief Executive Officer Eitan Boyd called the recently inked deals an "exceptional period" for Stride Gaming. He added that the operator intended to continue following its strategy in order to see itself becoming the fourth largest online bingo operator on the territory of the UK.
As Mr. Boyd revealed, the recently completed acquisitions would increase the number of Stride Gaming's brands to 105. The Chief Executive Officer added that the company had continued to follow its stated growth strategy to seek organic expansion through various takeovers. The company's boss also explained that unlike a large number of gambling operators in the sector that were still struggling under the increased pressure of tighter regulatory requirements and higher taxes, Stride Gaming remained strong.
Thanks to the recent series of acquisitions, the company's share of the UK online bingo market rose from 2% to 25%. The deals were estimated to a total of £70.2 million and added the three above-mentioned companies to the online bingo operator's assets.
According to the official statement of Stride Gaming, a total of 3,219,500 new ordinary shares have been issued as part of the initial consideration that was payable under the acquisition of Tarco Assets. Apart from the UK bingo market share which rose from 5% to 10%, the brands provided by the company also increased from 96 to 105. Up to date, the operator is known as one of the largest and most secure gaming operators to have its own proprietary gaming software.
The Moon Bingo and Robin Hood Bingo brands were brought to the table by the company. The group, on the other hand, features a total of more than 63,000 active customers' accounts. The 8Ball brand has more than 60,000 active users and serves a total of 74 websites, some of which are the quite popular WeWantBingo and Booty Bingo.
As revealed by the Chief Executive Officer of the group, the company remains focused on its goal to establish itself as the market leader in the online gaming and bingo industry.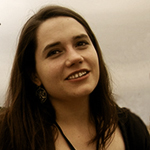 Olivia Cole has worked as a journalist for several years now. Over the last couple of years she has been engaged in writing about a number of industries and has developed an interest for the gambling market in the UK.