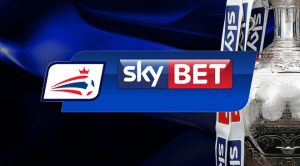 The management team of Sky Betting & Gambling has revealed that the UK-based company has not made any plans regarding an eventual Initial Public Offering (IPO) yet. The betting and gambling operator has made a move to put an end to the rumours that have been roaming in the industry ever since CVC Capital Partners which are the private equity owners were reported to have been considering to offer the company's shares for sale on the stock market at the beginning of 2017.
According to some rumours, reported by The Sunday Telegraph earlier this week, the Leeds-based company could make an Initial Public Offering estimated to £1.5 billion until the end of 2016.
The betting operator's governance issued a short statement in order to dismiss the increased rumours on the matter, saying no decisions had been made yet and none steps had been taken in regard to the issues in question.
This week, the CVC Capital, which were purchased by the UK-based broadcasting company BSkyB Group in March last year, were taking into consideration an eventual flotation of Sky Betting & Gambling in collaboration with BSkyB. The latter have kept their possession of a 20% stake in the web-based betting operator.
The truth is that Sky Betting and Gambling has been following quite an aggressive strategy to expand its resources and existing operations in both Sheffield and Leeds after it was acquired by CVC Capital. The Sky Bet brand was also officially released on the Italian online betting market as part of this strategy.
Previously, the Chief Executive Officer of the company Richard Flint has revealed that at a certain stage CVC Capital would no longer be part of the business, which would make an Initial Public Offering the most likely option for the future.
In July this year Oxford Economics revealed in a report that Sky Bet was responsible for generating a £143-million flow to the Yorkshire economy. At the time, the betting operator's Chief Executive Officer said there were broader benefits that could be brought by the company to the region. According to Mr. Flint, Sky Betting and Gambling could continue to be at the top of the increasing digital economy in the region.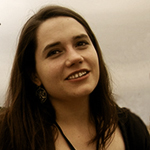 Olivia Cole has worked as a journalist for several years now. Over the last couple of years she has been engaged in writing about a number of industries and has developed an interest for the gambling market in the UK.