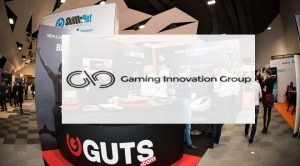 The Malta-based Gaming Innovation Group (GIG) Inc., which also holds a license granted by the UK Gambling Commission, is currently among the most rapidly expanding providers of gambling and entertainment solutions. Today, the company announced that it is to expand in Slovakia and revealed that it has inked an agreement with one of the major local operators Niké. This is the 20th content deal the company has entered into to date.
Commenting on the latest deal GIG has entered into, the Chief Executive Officer of the company Robin Reed said that the operator's iGaming Cloud platform was to expand its reach to the territory of Slovakia thanks to the agreement. He also prised Niké for being the largest operator at the Slovakian betting market and said that everyone at the Gaming Innovation Group was excited from the future collaboration between the two companies.
According to Mr. Reed, with iGaming Cloud as their platform provider, Niké would definitely bring a lot of benefits to the Maltese company, or at least as long as its policy related to the iGaming industry is concerned.
The iGaming Cloud is a cloud-based gaming platform which currently provides a vast range of services targeted by iGaming operators. The platform is usually described with its three major functions, including costs reduction, technological gridlocks elimination and technological capabilities increase for gaming operators.
Under the terms of the agreement, the iGaming Cloud platform of GIG would be integrated within the Slovakian company's portfolio. Niké, established back in 1991, is known as the largest betting operator in the country and currently runs over 900 gambling and betting branches.
The gambling market in Slovakia is regulated up to date. The largest betting operator Niké has earlier revealed that it is set to receive a casino license at the beginning of 2017. The brand's casino and sportsbook service would be operated by using the iGaming Cloud p[atform of GIG, with the latter aiming at expanding their reach in regulated markets.
The Chief Executive Officer and co-owner of Niké Doc. Ing. Otto Berger confirmed of the deal between the two companies and shared that the Slovakian company's team was happy for the future cooperation with the Malta-based operator. He explained that GIG was evaluated by the company's team as the best choice for their upcoming casino and sportsbetting distribution.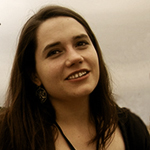 Olivia Cole has worked as a journalist for several years now. Over the last couple of years she has been engaged in writing about a number of industries and has developed an interest for the gambling market in the UK.