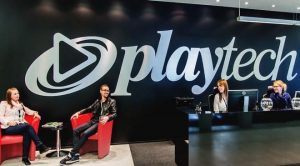 The sports division of Playtech – Playtech Sports – made an official announcement on the company's website, revealing a number of key appointments in its management structure. There are three new additions to the division's senior management structure which happen right ahead of several extensive Playtech ONE projects and recent takeover deals, including the one of BGT in July 2016.
The Chief Executive Officer of Playtech Mor Weizer commented on the latest management appointments came as part of the division's strategy to finally create an excellent gaming experience for the company's customers. He also revealed that Playtech Sports is aimed at expanding its reach in retail, online and mobile operations.
As unveiled by the company in its official statement today, the Chief Operating Officer (COO) position at Playtech Sports was occupied by Richard Andrew. The latter has joined the division from The Hong Kong Jockey Club where he served as an Executive Head of Betting & Customer Strategic Projects. Mr. Andrew has more than two decades of professional experience accumulated in the sports betting industry.
The ex Product Director at OpenBet In-Venue Danny Angus, who is known as a skilful and experienced senior software products architect, joined as the new Chief Technical Officer (CTO) of Playtech Sports. Eoin Redmond, who worked at the position of Lead Sportbook & Exchange Product Manager at Paddy Power Betfair for two and a half years is to now join the Isle of Man-based company as Sportsbook Product Director. The appointment will take effect on October 1st.
There is another appointment to the sports division of Playtech, too. The company announced that Peter Grenberg is to join as head of the division's operations based in Malmo at the position of a Technical Director.
In addition, the gaming and betting services operator revealed its strategic advisor Ian Chuter is to leave the company at the end of October. Mr. Chuter became part of Playtech's team in October 2015 to review the offering of the Isle of Man-based company's sports division and to help it consolidate the sports affiliates into a single Sports operation. He is now stepping down to join the merged Ladbrokes-Coral business' Digital division at the position of Chief Operating Officer.
In his official statement posted on the company's website on Thursday, CEO Weizer praised Chuter for his job over his term, saying he had delivered excellent results over the past 12 months. He also shared the gambling company's gratitude to Chuter, who had contributed greatly to its overall performance.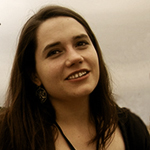 Olivia Cole has worked as a journalist for several years now. Over the last couple of years she has been engaged in writing about a number of industries and has developed an interest for the gambling market in the UK.