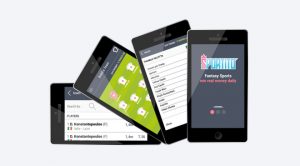 London-based daily fantasy sports brand Sportito entered the UK gaming market after being granted with a license from the UK Gambling Commission (UKGC). The operator, which was officially launched in August, is also focused on gaining operating license not only in the UK, but on other European markets as well. For instance, it is currently negotiating with the competent authorities in Italy and some countries that would allow it to operate on their territory through a licence gained in Malta.
The company's website provide British players with a great variety of daily fantasy football games. Sportito offers its customers the chance to get massive cash prizes on a daily basis by paying low entrance fees starting at £2.
The founder of the company Riccardo Mittiga commented on the matter, sharing that fantasy sports is currently a gaming and entertainment niche that has a strong growth on the territory of Europe. However, in his opinion, it is wrongly underestimated, especially compared to the US where fantasy sports are quite popular to date.
Mr. Mittiga shared that Sportito is aimed at offering a qualitative gaming platform to its customers and consolidating its presence on the market. He explained that the company's team is focused on customer protection as well as on customer service, so that the brand is set to offer a large number of "social networking features."
One of the greatest advantages of the newly-licensed platform of Sportito in comparison to other daily fantasy sports providers, the players who are to use the services of the UK-based brand would be allowed to withdraw their winnings any time they like. Normally, other daily fantasy sports brands provide their customers to withdraw their winnings generated over the whole season.
Another new feature of the Sportito's daily fantasy sports offerings is the fact that new players would be permitted to choose whether to participated in the so-called free-to-enter competitions. This is considered a great feature especially for new players, because it would allow them to build up more skills and experience before entering the large number of paid-for leagues that would be accessible through both desktop and mobile devices.
At this point, over forty football leagues are covered by the Sportito brand. Its product offering also includes all main tournaments plus second-tier local club competitions.
But that is not all. Sportito has also eliminated wage caps and other restrictions in its contests. This would provide the players who choose their services with the chance to reach daily fantasy sports offerings more easily without being forced to invest too much time, efforts and money.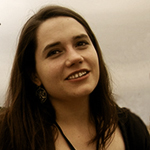 Olivia Cole has worked as a journalist for several years now. Over the last couple of years she has been engaged in writing about a number of industries and has developed an interest for the gambling market in the UK.