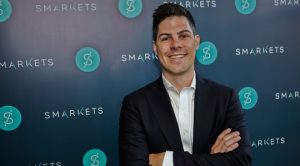 The UK-based professional online betting exchange Smarkets has posted its 2015 annual report for the period that ended on December 31st. The company was established by Jason Trost, who worked with a team of professional teams consistent of software engineers and financial executives. The British betting exchange has managed to become one of the leading start-ups in the industry. It has received support from two of the major venture capital funds on the territory of Europe – T-Venture and Passion Capital.
According to the report posted by the company, Smarkets' trading volume over 2015 increased by 185% to £1,113,883,000 in comparison to the result announced a year earlier – £390,251,000. The online betting exchange's revenue climbed to a record high thanks to the 429% increase that brought it to £10,400,000 from £1,965,000 in 2014.
Smarkets revealed a massive growth in its pre-tax profit. According to its official report, the pre-tax profit increased by 1,568% from £316,000 to £5,273,000 in the year ended on December 31st 2015. In addition, the number of active traders also increased, from 13,444 to 46,383.
According to the statement posted by the company on its own website, the continuous evolution of its product offerings and reliable operations resulted in a massive and quick increase in its customer base, which was reflected by a large growth in customer account activations. Smarkets also said that the fact it did its best to improve its operations had a positive impact on the trading volumes over the 2015 in comparison to the results posted a year earlier.
The Chief Executive Officer of the company Jason Trost commented on the strong performance of the company, saying that the past year had been "transformational" for Smarkets. He confirmed that the company had reported a triple digit growth of 429% in revenue and described the its performance as an excellent one.
Mr. Trost also said that the company's major goal was to deliver a fair and high-quality event trading experience to its customers. In his opinion, the key points in the operator's strategy to deliver its goals are technology and focus on customers. In addition, the company's CEO said that Smarkets also worked on its expansion, considering the fact that it signed its first sponsorship agreement this year.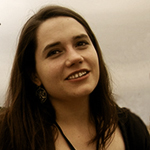 Olivia Cole has worked as a journalist for several years now. Over the last couple of years she has been engaged in writing about a number of industries and has developed an interest for the gambling market in the UK.