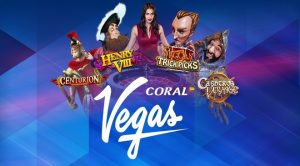 Gala Coral has officially revealed its plans to release a new multi-channel advertising campaign. The campaign is to be active for a period of three months and will come as part of the UK-based casino, betting shop and bingo operator's strategy to boost the coverage of its newly-released gaming application, called "Coral Vegas".
In addition, the special advertising campaign has been developed by the creative agency Cravens located in Newcastle in collaboration with Moving Picture Company (MPC). The advertising campaign is set to be launched tonight.
Commenting on the company's intentions to release the new campaign, the Head of Advertising Division of Gala Coral Paul Corson revealed that the operator's TV advert is to feature the "Electric Tiger" illustrates, which benefits for the exclusive design of the application and its excellent performance. Mr. Corson also explained that Coral Vegas would be the brand's basic casino product that would be available for mobile users.
The Chief of Advertising operations at Coral explained that the Coral Vegas would include the most popular games featured by the company's both retail and online product catalogues. Moreover, additions of newly-released games and exclusive offerings developed by the in-house studio of Gala Coral would be available on a regular basis.
The new TV advert is set to be aired for the first time tonight after the football match between the clubs of Everton and Sunderland is through on Sky Sports 1. Gala Coral's Marketing division also revealed in the statement that after its official release on September 12th, the new campaign is planned to be published throughout a number of UK-based media channels such as various broadcasters, web-based digital mediums and cinemas.
The new campaign of the UK-based casino, gaming and betting operator is called "Electrifying". It is to feature the new animated character of the brand. The "Electric Tiger" has been developed by the film production provider Moving Picture Company in partnership with Cravens.
Gala Coral Marketing team as well as the creative agencies worked over the development of the new advertising campaign of the company shared that it is aimed at making a great impact and engage its users through the campaign.
Craven's Phil Coverdale confirmed of the collaboration with Gala Coral and Moving Picture Company and shared they believe in the campaign's success, as its presence on the market could not be left unnoticed.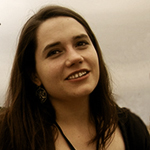 Olivia Cole has worked as a journalist for several years now. Over the last couple of years she has been engaged in writing about a number of industries and has developed an interest for the gambling market in the UK.