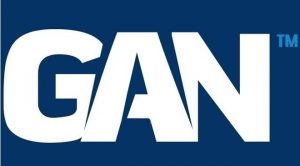 Today, the UK-headquartered casino and gambling company Game Account Network (GAN) revealed that it has extended its already existing contract with one of the US major casino operators. The seven-year deal has set both Europe and other International regulated gaming markets except for the US as targets.
Commenting of the newly-signed agreement, the Chief Executive Officer of GAN Dermot Smurfit shared that the regulated market of New Jersey took well the high-quality product offerings provided by the company. He revealed that the casino products' performance was pretty strong in the US, so the company expected them to perform "equally well" on the territory of the quickly expanding European markets.
The deal which is estimated to $1.4 million involves development and release of an International overseas real-money online casino website, as well as a mobile application. Both of them are expected to officially go live over the first half of 2017. As revealed by GAN on its website, the new online casino project is planned to be integrated on the on-property rewards program of the UK-headquartered company's US customer.
After being finalised, this will be the first International online casino with real-money gambling options which provides players who are not residents of the US with access to the rewards program of one of the key Internet casinos in the US.
The first US Casino client of Gaming Account Network intends to expand its reach into the regulated online gambling markets of overseas territories through the newly-signed collaboration deal. The UK-based casino and gambling operator is to get a cash payment of $1.4 million for the custom-designed real-money casino website and the mobile application especially developed for its US customer. The project is expected to be finalised in the fourth fiscal quarter of 2016 and will be subjected to regulatory approvals.
In addition, the release of the Overseas Internet Casino application will be backed by a budged that is to be fully-funded by the US customer. The budget includes a $10-million payment on an annual basis for each year of the contract's full term. On the other hand, the Gaming Account Network is to participated in the net income that is expected to be generated by the future gambling and casino offering.
As mentioned above, both the website and the mobile application are to target the European online gaming market, which has not only grown recently, but is also predicted to be valued to a total of $16.5 billion in 2017.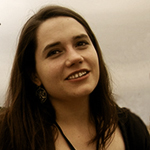 Olivia Cole has worked as a journalist for several years now. Over the last couple of years she has been engaged in writing about a number of industries and has developed an interest for the gambling market in the UK.