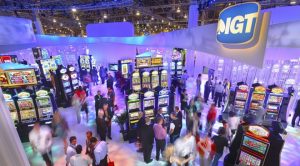 The American gaming provider International Game Technology (IGT) and the British Columbia Lottery Corporation (BCLC) revealed the official release of IGT's Powerbucks game on the territory of Canada. Powerbucks is the first omni-channel jackpot game with a progressive prize pool in North America.
The Vice President of IGT Canada David Flinn commented on the latest release, saying that it was a real pleasure for the American gaming company to work in collaboration with BCLC on the Canada release of Powerbucks. According to Mr. Flinn, the game is not only an important part of the company's legacy, but is also put the basics of omni-channel products development.
Up to date, it is exactly the Powerbucks game which accumulates the jackpot prize pool from the land-based Powerhits slot games at gaming facilities of the British Columbia Lottery Corporation. In addition, there is both a desktop and a mobile version of the game on the territory of British Columbia and Manitoba.
The two companies have worked in collaboration for almost two decades now, bringing innovative and stable games which feature the styling of a real casino. Six years ago, the International Game Technology started providing its customers with some of its gaming offerings over the Internet through the first regulated online casino and gambling website – PlayNow.com.
Now, the US-based company revealed in its press release that it takes the the launch of the Powerbucks game as one of the milestones in its and BCLC's experience to date. In addition, IGT shared that the two companies plan to continue developing some new and exciting additions to their gaming offerings in order to attract new customers and expand their reach in the constantly growing digital gaming market.
The Vice President of the eGaming division at Britain Columbia Lottery Corporation Monica Bohm confirmed of the release and said that the game is to bring the players "a whole new jackpot experience" that would be one of a kind in North America. She revealed that now customers will be granted with the opportunity to win jackpots of no less than $1 million directly from their desktop and mobile devices, or of course, in local casinos.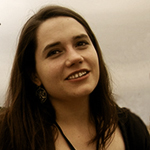 Olivia Cole has worked as a journalist for several years now. Over the last couple of years she has been engaged in writing about a number of industries and has developed an interest for the gambling market in the UK.